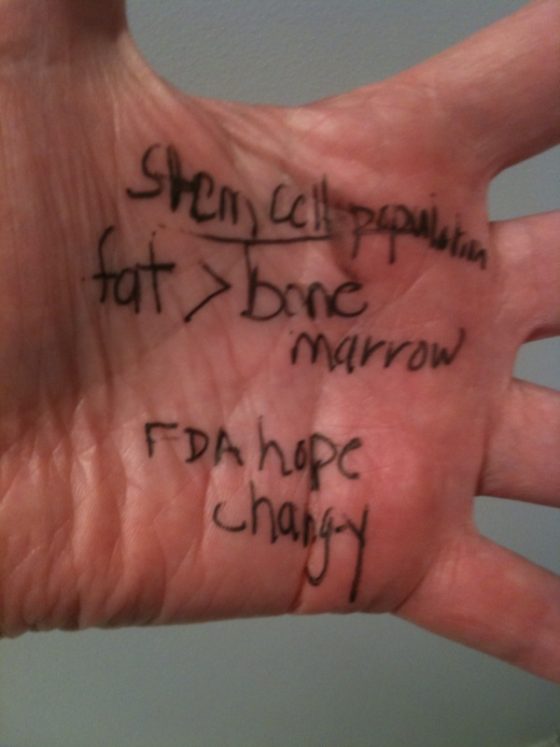 Getting snowed in has it's advantages. Fifty inches in one week is enough for any human being. If you are a plastic surgeon fascinated with adult stem cells from adipose fat, it gives one time to transcribe your thoughts. One has more time to reflect, pontificate, and borrow ideas.
You've gotta credit Sarah Palin–the stuff you write on your hand–it's important stuff.
Here's the hand that describes the future elixir of heath care:
(Translation:adipose fat contains a higher population of adult stem cells than bone marrow. Stem cell therapies will move much faster to market if the FDA allows your own autologous minimally manipulated stem cells to be considered as a 'tissue' and not a 'drug'.)
To learn more about adipose stem cells (ASCs) and how they heal tissue and have the capacity to cure diseases visit our fat stem cell archives.