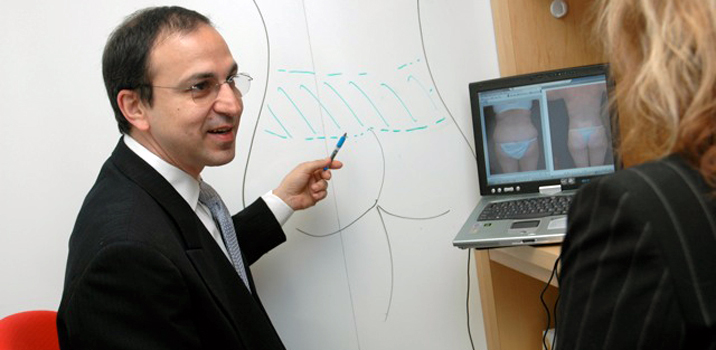 Plastic Surgery is unlike other medical specialties in that the scientific preparation and talents of the physician are used to create beauty rather than treat disease. This means you, the patient, should ask several questions to yourself and the surgeon.
Furthermore, you should feel at ease when asking these questions, because you want to be as informed as possible when you want to change something about your body. You should be at ease with your surgeon and his staff and know that you will have direct contact with your plastic surgeon following your surgery.
Do I need this?
During consultations, many people ask, "Do I need this?" And somewhere in the conversation they will follow up with "Am I being too vain?" It seems what patients really want is a justification for wanting to look better.
The Plastic Surgeon's role is to facilitate your self-improvement and steer you clear of unrealistic perfectionism.

Dr. Ricardo Rodriguez
The desire to look better is completely natural and part of our human nature. In moderation, this desire is a good thing. It can lead to self-improvement in many areas, including a healthier diet, exercise, and even using safe surgical techniques to improve your appearance.
In contrast, when the desire is for absolute perfection, it can lead to eating disorders, immoderate exercise, and unrealistic expectations of surgical results. When looking for perfection, the patient finds disappointment. You should ask yourself "Am I looking for improvement or perfection?" The Plastic Surgeon's role is to facilitate your self-improvement and steer you clear of unrealistic perfectionism.
Who is the best plastic surgeon?
First of all, ask what the doctor's qualifications are. Make sure the surgeon you are considering is a Board Certified Plastic Surgeon. There are many groups calling themselves 'Plastic Surgeons' or 'Board Certified.' However, there is only one Plastic Surgery Specialty group approved by the American Board of Medical Specialties and that is the American Board of Plastic Surgery. Your surgeon should also be a member of the American Society of Plastic Surgeons (ASPS), the main international organization for Board Certified Plastic Surgeons.
Secondly, check not only the surgeon's credentials and experience, but also whether or not they inspires confidence that they're an honest and ethical person. Make sure the Plastic Surgeon is the best doctor for you. Ask yourself "Do I feel comfortable letting this person into my life?"
There are many well trained Board Certified Plastic Surgeons, and you should pick the one you feel most confident with, should any problems arise or should you need emotional support. Make sure you can communicate directly with him immediately following your surgery.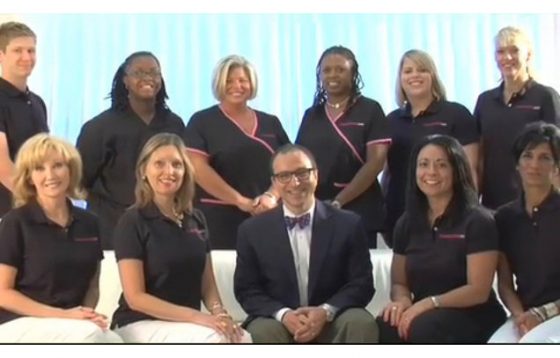 Here at CosmeticSurg, we make every effort to bring you the safest and best experience. I have over 20 years experience with both reconstructive and cosmetic procedures. I have been in both the Academic worlds and the Private Practice worlds. I combine all of these skill sets to give you the best possible cosmetic surgery result. We use only Board Certified Anesthesiologist in our AAAASF accredited surgery center. The OR staff and office staff have been with me for many years. Following your surgery, I give all my post operative patients my cell phone number so that they can access me directly. If you are a post op patient and need to be seen on the weekend, I am happy to see you then.
We strive to give the best cosmetic surgery experience possible. Our goal is to help you look your best!

Learn more about us . . .