With board certified plastic surgeon, Dr. Ricardo Rodriguez!
What is a Virtual plastic surgery consultation?
Many of our out-of-town patients have had their first appointment with Dr. Rodriguez right from the and convenience of their home with a virtual consultation. Much like an in-office consultation, a virtual consult lets you speak directly with the doctor to discuss your current concerns and possible surgical plans. It allows you to talk about a specific procedure with Dr. Rodriguez and gather information regarding the enhancement you desire.
Our virtual consultation process
Virtual consults typically take between 25 and 45 minutes and are usually done by phone, or in some instances, by video chat. During the consultation, Dr. Rodriguez views your photos and discusses your surgery and your treatment options.
Dr. Rodriguez has been doing virtual consultations for years and patients have contacted him from all over the world. Whether you live across the globe or across the street, a virtual consult might be the best fit for you and your schedule.
Before your virtual consult
Before your virtual consultation can be scheduled, you will need to fill out our new patient paperwork, take a few photographs of the area you would like to enhance, and submit the $30 virtual consult fee (which isn't refundable but is applied to the cost of the surgery should you decide to book with Dr. Rodriguez).
Once we receive your form, photos, and fee, we will contact you to schedule your virtual consultation. Please make sure you have included accurate and current phone numbers and times at which you can be reached.
Confidentiality of medical information and photos – All medical information and photos shared with Dr. Rodriguez are confidential and are part of your medical record. We want you to know that all of our employees continually undergo training so that we may understand and comply with government rules and regulations regarding the Health Insurance Portability and Accountability Act (HIPAA) with a particular emphasis on the "Privacy Rules." We strive to achieve the very highest standards of ethics and integrity in performing services for our patients.
During your virtual consult
During the consultation, you will speak with Dr. Rodriguez as he reviews your photos with you. Together you will discuss your goals, questions, and concerns. Please note that a virtual consultation is considered a confirmed appointment with Dr. Rodriguez and should be treated with the same respect as an in-office consultation. If you need to cancel or reschedule, please call our office at 410-494-8100 at least 48 hours prior to your appointment.
After your virtual consult
Following your virtual consultation, you will be able to schedule a tentative surgery date pending an additional consultation in our office. Many out-of-town patients schedule their regular consultation 1-2 days prior to their scheduled surgery!
Pre-op & surgery schedule
Once you and Dr. Rodriguez have decided on a tentative surgical plan, Dr. Rodriguez's Patient Care Consultant & Coordinator, Kelly Warner, will help you coordinate all of your travel and surgical plans. She will also assist you with finding local accommodations near our office. A deposit for your surgery will be required to secure your pre-operative and surgical dates. The balance will be collected at your pre-operative visit.
Pre-operative visit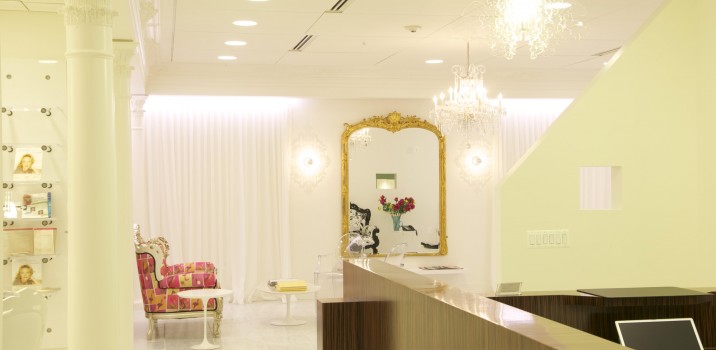 Your first visit with Dr. Rodriguez in our office will include your initial office consultation with a physical health and history and your surgical examination. Pre-operative and post-operative forms, instructions, and consent forms will be sent to you prior to your surgery. Your Pre-operative Packet will contain copies of surgical consents, pre-operative and post-operative forms and instructions. Please review this packet in its entirety and bring it with you to your appointments. We schedule ample time for your first visit so that all of your questions and concerns can be answered.
Surgical visit (day of surgery)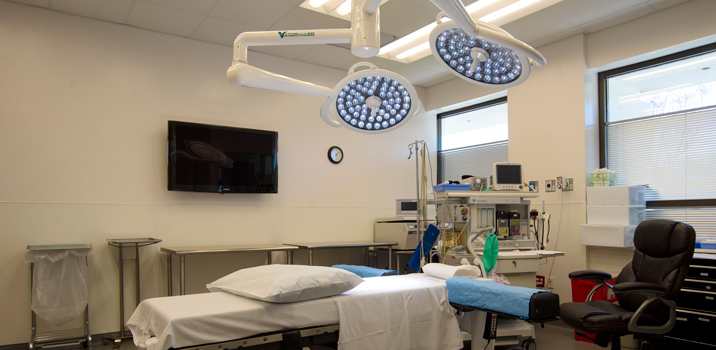 Your elective cosmetic surgery procedure will be performed at our Medicare Certified, Out-Patient, Freestanding surgical center located within our office suite. We are located just 3 miles from GBMC hospital, where Dr. Rodriguez is Chief of the Plastic Surgery Department.
Our surgical center is certified to administer both IV and general anesthesia. Our facility uses a combination of Board Certified Anesthesiologists and CRNAs.
We have a private waiting area with flat screen TV and wireless Internet for the comfort of you and your family. The recovery room is designed for your private care and you will have one R.N. dedicated to your recovery. We can arrange for a private nurse or medical personnel to transport you to your hotel following discharge. Following your surgery, you will also be given direct access to Dr. Rodriguez via his cell phone number.
Post-operative visits and recovery
The complexities of your surgical plan will determine the actual timeframe, but you can expect to be staying in Baltimore anywhere from 1 to 10 days. Here are some general guidelines based on some of our most popular procedures:
Lip lift patients (local anesthesia) are asked to stay in Baltimore the night of the surgery. Follow up visits can be done by Skype, Facetime, or telephone.
Tummy tuck and Brazilian butt lift patients who live more than 4 hours away must plan on staying in the Baltimore area for at least 5 days.
Facial fat transfer and brow lift patients typically stay in Baltimore 2-3 nights, but it varies according to the surgery.
Body lift and inner thigh lift patients must stay in Baltimore for 2 weeks. No exceptions.
Dr. Rodriguez will discuss your personal recovery timeframe with you during your virtual consultation so you can plan accordingly. Our patient coordinator will discuss your needs and help you with all of the necessary arrangements for out-of-town patients.
Still have questions or concerns about virtual consults?
In this video tutorial, Kelly, our patient coordinator, explains the virtual consultation process and provides step by step instructions.
If you still have questions about virtual consultations with Dr. Rodriguez, just give us a call at 410-494-8100.