What is Otoplasty?
Otoplasty is ear surgery, sometimes referred to as 'ear pinning,' and is often performed to change the shape and/or position of the ears. It can be performed on one ear or both ears. In most cases, ear cartilage is reduced so that the ears appear closer to the head.
Ear surgery can create a better balance and proportion while improving the shape or appearance of the ears. This often has a profound effect on the appearance and self-esteem. Patients who have Otoplasty often feel free to explore new hair styles, and stop wearing hats to hide their ears.
Dr. Rodriguez enhanced his surgical skills in performing the Otoplasty procedure while doing a visiting fellowship with Dr. Burt Brent, an expert surgeon and author in Ear surgery. Here in Baltimore, Dr. Rodriguez performs ear surgery under monitored IV sedation instead of General anesthesia. Using this milder form of anesthesia allows patients to recover faster, have less nausea following surgery, as well as decrease the risk of some complications.
What problems does Otoplasty address?
I keep my hair long to hide my ears

- a Maryland patient
Ear surgery is often performed to correct prominent or 'floppy' ears. The Otoplasty procedure pins the ears back so that they have a better natural proportion to the head. Prominent ears are due to an unusually large cartilage bowl, common in people of Irish or Scottish heritage, while "lop" ears are due to a weakness in the cartilage of the upper ear lobe where the upper part flops down instead of lying near the head.
Some patients have both a large cartilage bowl as well as weakness of the cartilage. Treatment involves the surgical repair of the deformed cartilage.
Patients seeking otoplasty often complain of these symptoms:
protruding ears
floppy ears
overly large ears
folding or flapping of the upper helical rim
How is Otoplasty performed?
Anesthesia
Otoplasty procedures are usually out-patient and can be performed under General anesthesia or monitored IV sedation. We prefer the use of IV sedation as there is less postoperative nausea compared to the use of General anesthesia. With either anesthesia type, you should make sure your anesthesia is administered by a board certified anesthesiologist, in a fully accredited surgery center. Be sure to ask your surgeon about these credentials!
Reshaping the cartilage behind the ears
To correct the protruding ears, an incision is usually made in the cartilage behind the ears. Cartilage is scored and reshaped to bring the ears in better proportion. Incisions are carefully hidden in the crease behind the ears. Once the ears have healed, the scar will fade and eventually be barely detectable. The incision is closed with dissolvable sutures. In some circumstances an incision is made in the front of the ear, but great care is take to place incisions in ear folds so that the scar is not noticeable.
Length of surgery
The procedure takes approximately 3 hours and you will go to the recovery room for a short period of time. The surgeon will wrap your head with a fluffy bandage to protect the ears. Once your vital signs are stable, you will be discharged to go home.
What is the right age for an Otoplasty procedure?
While otoplasty surgery can be performed on both children and adults, the surgery should be delayed until at least the age of 6 years, when the ear is more developed.
What are the preoperative requirements?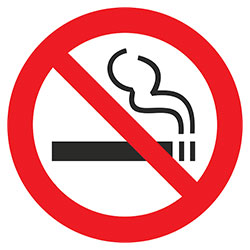 During your consultation with a board certified plastic surgeon it's important to discuss the surgical plan and review risks associated with the otoplasty. Your surgeon should also provide a copy of the ASPS Informed Consent so you can read it carefully in advance of your surgery. This document will list all the possible risks and complications. Preparations for this procedure involve the following:
You must stop smoking 3-4 weeks prior to your procedure.
Read the ASPS Informed Consent document which lists the possible risks and complications for the surgery. Make a list of questions for your pre-op appointment.
Stop taking multivitamins, herbals, and aspirin two weeks prior to surgery
Within 30 days of your surgery date, get a medical clearance for surgery with a Physical examination (H&P) and CBC (anemia detection) .
Schedule a pre-op office appointment with the surgeon to review the surgical plan and sign the Informed Consent forms
Get all of your prescriptions filled out before your surgery date.
Do not drink anything (NPO) after midnight the night before surgery
Your procedure should be performed by a Board Certified Plastic Surgeon in an accredited surgery center. The most highly recognized accreditation agencies are Medicare, AAAASF, and JCAHO. Be sure that your facility is accredited by at least one of these organizations! In many cases, a facility will have accreditation from Medicare, and either AAAASF or JCAHO. Our surgery center is accredited by both Medicare and the AAAASF.
What is Otoplasty Post-Op recovery like?
Immediate post-op to 1 week
Immediately following surgery, you'll be asked to keep your head elevated to help reduce swelling and to aid in healing. You should sleep on your back with several pillows to ensure that your head is elevated. You should keep your head cool, and avoid heat when possible. You will have some soreness, aching, and throbbing for the first few days after surgery. To relieve these symptoms, pain pills are given to make you more comfortable. Some patients also report numbness, but this will usually resolve completely.
Hair washing is not permitted during the first week post op, and it is important that you leave the bandage in place so that the healing can continue uninterrupted. Your bandage is removed in the office after 7 days. Surgical results can be immediately seen at this point!
Week 2 - 6 post op
The last part of the recovery involves wearing a tennis sweatband for an additional two weeks after having your bandage removed. You should be able to resume all activities, including sports activities, after 6 weeks.
What are the risks and possible complications?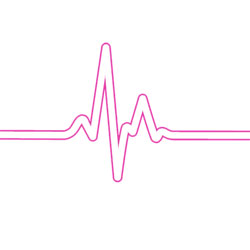 Like any surgical procedure, the otoplasty comes with possible risks and complications that include, but are not limited to:
infection
over-correction
inadequate correction
swelling
unfavorable scarring
prolonged numbness
How much does Otoplasty cost in 2023?
The total cost of Otoplasty in 2023 includes the surgeon's fee (board certified plastic surgeon), operating room fee (AAAASF accredited surgery center), anesthesiologist fee (board certified) and all office follow-up visits.
| Ear surgery | 2023 Price |
| --- | --- |
| Otoplasty (ear pinning, bilateral) | $6,500 |
If you are comparing costs, be sure to find out if your surgeon and anesthesiologist are Board Certified, in addition to confirming that the surgical facility is a AAAASF accredited out-patient surgery center.
Can I finance my Otoplasty procedure?
Yes, your ear surgery can be 100% financed. We work with a number of finance companies so that you can have a low, affordable, monthly payment. Please call the office at 410-494-8100 or see our financing section for more information.

Modified on | by Dr. Ricardo L. Rodriguez
Board Certified Plastic Surgery, ASPS Member
NOTICE
Patients depicted in our before and after galleries have provided their written consent to display their photos online. Every patient is unique, and surgical results may vary. Please contact us if you have any questions.