Many patients travel from out of town to have cosmetic surgery with Dr. Rodriguez. Some patients drive 4-5 hours, while others travel by plane from California , Florida, or Europe. We are seeing an increasing number of patients travel from out of the country due to the strength of their currencies.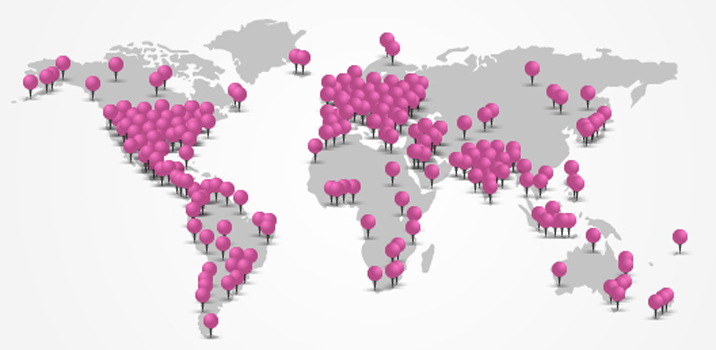 If you fly into Baltimore, the recommended airport is BWI, which is just 30 miles from our office. It is a 35-minute Uber drive to our office, which is located right off the I-695 beltway. Depending on your needs, you can arrange for a single night stay or for a recovery involving 2-3 weeks.
The first step for many out of town patients is to schedule a Virtual Consultation with Dr. Rodriguez. This consultation is usually done by phone and allows Dr. Rodriguez to discuss your desired enhancements while viewing your photographs. In some instances, a video chat can be arranged. The Virtual Consult allows you to get a tentative surgical date pending a formal consult and examination in our office. Learn more about our virtual consultation process or request a virtual consultation now.
In general, patients who live more than 90 minutes away from our office should plan to spend the night in Baltimore. Out-of-state and out-of-the country patients will typically stay in Baltimore anywhere from a few days up to three weeks, depending on the surgery. The more extensive surgeries, such as the body lift procedure, usually require a 2 1/2 week stay in town. Butt augmentation (BBL) patients are not allowed to take long car trips or flights home for at least a week.
Patients are usually seen in the office for the post op visits, but if necessary, Dr. Rodriguez and staff will make a post operative visit to your room. BBL patients should not sit directly on their buttocks for 2 weeks. Some rooms additionally offer a fully equipped kitchen with refrigerator, microwave, and stove top in addition to laundry facilities and free computer data port. For a list of hotels frequented by our patients please refer to this hotel list on our accommodations page.
If you are an out of the country patient, having your plastic surgery in the U.S. can be less expensive than having it in your native country. Baltimore is located just 1 hour from Washington, D.C. Consider getting top U.S. medical care by a Yale trained Plastic Surgeon near our nation's capital city!
If you are considering surgery with Dr. Rodriguez and live out of town, please call the office at 410-494-8100 to find out more about your procedure and the virtual consultation process.