The B'more Butt Lift sculpted this woman's body to give her a better shape and more prominent buttocks.
View Patient Details
What is the B'more Butt Lift?
The B'more Butt Lift is a body sculpting procedure which I developed in recognition of our practice location, Baltimore, and the desire for women to enhance the buttocks they already have. It is fat extraction via Liposuction in a circumferential fashion. Many women have such a large 'muffin top' around the entire perimeter of their waist, that the buttock definition is lost. Once the fat from the abdomen and flanks is removed in a Lipo 360 manner, most women have more prominent buttocks than they thought!
It offers women an alternative to the very popular Brazilian Butt Lift procedure, which I've been performing for over 15 years. The Brazilian Butt Lift is still the procedure of choice to get the maximum augmentation of your buttocks, creating a sensual sculpted body profile. However, by removing fat from strategic areas with liposuction techniques, the B'more Butt Lift can greatly enhance the shape of the buttocks that you already have!
Is the B'more Butt Lift procedure similar to Lipo 360?
Yes, the B'more Butt Lift does incorporate Lipo 360, but there is more focus on defining your buttocks. Lipo 360 is the marketing term used for liposuction to the abdomen plus liposuction to the flanks (the love handles). The main concept is that the liposuction is performed all the way around the body at the level of the belly button. In other words, the liposuction goes 360 degrees around your body, like a circle.
What problems does a B'More Butt Lift address?
I want the Brazilian Butt Lift, but I can't commit to not sitting for 3 weeks. Is there another option?
Not all patients are well suited for the B-more Butt Lift. The fat distribution pattern in your lower body must be evaluated to determine if you are a candidate. The B'more butt lift was designed to address the following concerns:
lack of definition in waist/hips/buttocks
muffin top of fat around the waistline
unbalanced figure
How is the B'more Butt Lift performed?
Your B'more Butt Lift procedure is performed by me, Dr. Rodriguez, in our AAAASF Accredited Surgery center located here in Baltimore. I use IV sedation instead of General Anesthesia to make your recovery as quick as possible. For the utmost safety, your anesthesia is administered only by Board Certified Anesthesiologists.
I use an extended liposuction technique where I sculpt the love handles (the flanks) and triangle above the buttocks. This is essentially removing the 'muffin top' above the buttocks and hips. Read more about shaping the buttocks with liposuction to love handles and posterior triangle.
How is the B-more Butt Lift different from the Brazilian Butt Lift?
The B'more Butt enhances what you already have, without the use of fat injections. The Brazilian Butt Lift will augment and make your buttock bigger with fat injections while the B'more Butt Lift will enhance your body shape through body sculpting to make your waist smaller and your buttocks appear more prominent.
In the Brazilian Butt Lift, I remove unwanted fat from areas of your body, process the fat, and then reinject hundreds of micro fat injections into your buttocks. You get lipo-sculpting of the body *and* fat injections to the buttocks. Patients come from all over the world to have the Brazilian Butt Lift here and the patient satisfaction rate is very high. To read more about this procedure please be sure to see our Brazilian Butt Lift procedure section and also watch Dr. Rodriguez's BBL video.
Why did Dr. Rodriguez develop the B'more Butt Lift?
If the Brazilian Butt Lift procedure is so great, why did I create a new butt lifting technique? Easy. I wanted to give patients more options! It is less expensive and requires less recovery time, yet still provides some enhancement to the buttocks profile. Some patients already have a generous amount of buttocks, but it is not well defined because of the muffin top above it. Once we remove the muffin top above the buttocks with liposuction, many patients discover that they do indeed have more buttocks than they thought!
In addition, some patients cannot spare the three week recovery period needed for a Brazilian Butt Lift. The B'more Butt Lift has a quicker recovery time, 7 days, comparable to liposuction recovery time. This is preferable for the person whose work or family obligations impose time limitations. Other patients do not have a lot of donor fat, but want a sensuous figure. The specialized and targeted liposuction techniques open the possibility of a more sensuous midsection to these patients.
The B'more Butt Lift offers a more subtle result, for the patient who wants buttocks enhancement without a significant volume increase. Some patients may want a more defined, perky and attractive backside, not necessarily a significant increase. For these patients the B'more Butt Lift is ideal. Finally, the procedure is shorter and considerably less expensive than the Brazilian Butt Lift.
We feel that the B'more Butt Lift procedure opens the possibility of a more sensuous figure to many patients who otherwise may not have thought they were candidates for the procedure.
What are the pre-operative requirements?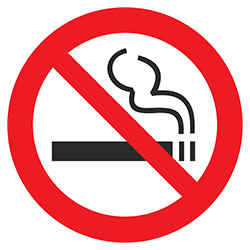 In my surgery center, we require patients to get a medical clearance two weeks prior to surgery. An H &P (history and physical) and a CBC blood test are the minimum requirements if you are a healthy adult. Additional pre-op requirements include:
Your BMI (Body Mass Index) must be less than 35 kg/m2. This is calculated based on your height and weight, and is important to reduce the risk of post op complications.
Quit smoking 2 weeks prior to surgery.
Stop taking multivitamins, herbals, and aspirin two weeks prior to surgery.
Have an Physical examination (H&P) and CBC (anemia detection) to clear you for surgery.
Schedule a pre-op appointment with your surgeon to review the surgical plan, and the Informed Consent form which lists the possible risks and complications.
Get all of your prescriptions filled out before the date of surgery.
NPO after midnight the night before surgery.
What is B'more Butt Lift recovery like?
The post operative period for the B'more Butt Lift is 1-2 weeks, which is much less than the 3 weeks required for the Brazilian Butt Lift. Additionally, you ARE able to sit on your buttocks immediately following the B'more Butt Lift surgery. In summary, the post operative recovery includes the following:
Drink plenty of fluids during the first few days following surgery. The best type of fluids are the ones which contain electrolytes, such as Gatorade.
Call your surgeon immediately if you develop a fever greater than 101 degrees during the first 7 days post operatively.
wear garment with pads continuously for the first 5 days
no showering or bathing for the first 5 days
post operative appointment in the office at day 5
out of town patients can go home after day 5
back to work in 7 days
resume normal activities at 2-3 weeks
What are the risks and possible complications?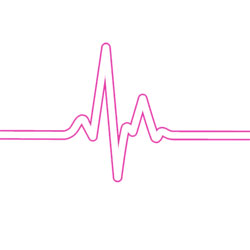 The B'more Butt Lift complications are nearly identical to those of liposuction. The risks and possible complications following a B'more Butt Lift, include the following - (but not limited to):
irregular contours or uneven results that require a revision
hematoma
seroma
skin necrosis
infection
lidocaine toxicity
pulmonary embolus
How much does the B'more Butt Lift cost?
The total cost for a B'more Butt Lift ranges in total cost from $6,000 - $8,300. The lower price option involves liposuction of abdomen and flanks (love handles plus area above buttocks). The more comprehensive option is liposuction of the abdomen, flanks, and scapular (back). Call the office at 410-494-8100 for more details. We currently have specials running through August of 2019.
B'more Butt Lift Before and After Photos
See our patient gallery of B'more Butt Lift Before and After Photos to see actual patient results. Please note that all of these patients have given written consent to use their photos at our web site. We are very grateful for their participation in patient education!
Having Your B'more Butt Lift in Baltimore
I have extensive experience in butt augmentation surgery, and many of our patients come from out of town. Our office is only 30 miles from BWI airport and we are only 20 minutes from the downtown Amtrak train station.
Give us a call at +1-410-494-8100 or Contact Us online to set up a consult.
We'll be more than happy to schedule a time for you to visit our offices for a complimentary consultation or participate in a virtual consultation ($75) to determine if the B'more Butt lift is right for you.
Book Your Free In-Office Consult Here!
Start Your Virtual Consult Here!
Updated June 20, 2019
Ricardo L Rodriguez M.D.
Board Certified Plastic Surgery
Note: Patients depicted in photos and videos have provided written consent to display their photos online. Every patient is unique, and surgical results may vary. Please contact us if you have any questions.
Video

Thin cannulas give the best liposuction result! 

Watch Video