Tummy Tuck (Abdominoplasty)
Abdominoplasty and Liposuction was performed on this 5' female to remove loose skin and fat.
View Patient Details
What is a
Tummy Tuck

?

A Tummy Tuck, or Abdominoplasty, is the most effective way to tighten your stomach area and remove excess hanging skin. The most common types of tummy tuck are:
mini-tummy tuck
full tummy tuck
dermolipectomy, aka panniculectomy
This procedure can be performed under IV Anesthesia or General Anesthesia as an out-patient. We prefer the use of IV Sedation as it almost completely eliminates the risk of pulmonary embolism which is associated with General Anesthesia. It is a milder form of anesthesia with little or no nausea. With respect to scarring, the surgical markings for skin excision are made with you in front of a mirror the morning of surgery. This allows you to know exactly where your Tummy Tuck scar will be located.
All types of tummy tucks get rid of loose skin between the belly button and pubic hairline. However, a full Tummy Tuck will also remove fat tissue and tighten the muscles in the abdomen. After a full Tummy Tuck, your abdomen will no longer stick out when sitting down or bending over. Say goodbye to holding in your belly!
What is the difference between a tummy tuck and a mini-tummy tuck?
The tummy tuck (CPT: 15847) addresses the three components your abdomen: the skin, fat, and muscle. Most notable is the fact that work is done to tighten the muscles, which will benefit patients who want as flat a stomach as possible. Results, especially when combined with liposuction of the flanks, are dramatic.
A mini tummy tuck is best suited for women who don't have stretch marks or saggy skin, but have a pouch below the belly button. It can be done through an incision in the belly button, or through a C section scar if the patient wants a little excess skin taken off.
Men, on the other hand, seem to have their pouch above the belly button. I perform the mini tummy tuck in the same fashion by going through a small incision in the belly button. To learn more about the difference between a tummy tuck and mini-tummy tuck, please read my blog post describing the difference between the two surgical techniques.
Tummy Tuck or Dermolipectomy?
If you do not need muscle work, there is a procedure which is designed to only remove the loose skin. A dermolipectomy, also known as a panniculectomy (CPT: 15830) is a procedure that removes the excess apron of skin, but does not tighten the muscle. It benefits women who have wrinkly or excess skin, but reasonably good muscle tone. It has the same scar as a Tummy Tuck, but can be performed in a shorter amount of time. In some rare instances, the dermolipectomy can be covered by insurance if there is documented history of skin infection due to excess skin.
No matter how much I exercise, my stomach sticks out!
What problems does a Tummy Tuck address?
There are three problems which the full Tummy Tuck procedure addresses. Patients who are candidates for the procedure usually have these three complaints:
Loose skin, stretch marks:

This can be a result of aging, pregnancy, or marked weight loss.

Excess fat tissue:

The lower abdomen and flanks (love handles) are the most common areas of fat deposits.

Abdominal muscle separation:

This can occur by itself, or as a result of pregnancy. Sit-ups or crunches don't help in this situation as once the muscles relax, they separate and the tummy bulges out.
Finding out if a Tummy Tuck is right for you
Liposuction alone can take care of excess fat tissue, but loose skin and stretch marks must be addressed by one of three techniques: dermolipectomy, mini-tummy tuck, or full tummy tuck. No amount of exercise can help loose hanging skin, and this can only be addressed with a Tummy Tuck.
Additionally, there is the issue of muscle separation. Unfortunately, exercise will not repair a muscle that has become separated. Only a full Tummy Tuck can repair the muscle.
In this YouTube video, I explain how to do a self examination of your stomach to find out if you have a separated rectus abdominis muscle. If you have this type of muscle separation, no amount of exercise can make your stomach flat. The stomach muscle must be sewn back together so that you can get a flat tummy.
To learn more about tummy tuck muscles and self examination you can also read my blog post here.
Will a tummy tuck tighten skin that hangs over the sides of my hips?
If you have excess skin and fat which hangs over your hips, you should consider a lower body lift procedure. The body lift includes an outer thigh lift and buttock lift, in addition to the abdominoplasty.
How is a Tummy Tuck performed?
The full Tummy Tuck procedure takes approximately 3-4 hours of operating room time and is typically an out patient procedure. Although the surgery can be performed under either IV sedation or General Anesthesia, I prefer the use of monitored IV sedation anesthesia because patients experience much less nausea and quicker recovery.
On the morning of your procedure, while you are still awake, I make the surgical markings on your stomach with you in front of a mirror. I now ask my patients to bring their favorite bathing suit , as this helps me decide where to place the incisions. I review the exact incision location with you, and make every possible effort to keep it below your panty line.
Tummy Tuck Anesthesia
In my Baltimore surgery center I prefer to use IV sedation with Tummy Tuck procedures. IV sedation provides for a quicker recovery than General Anesthesia and eliminates much of the nausea associated with anesthesia. In addition, the risk of pulmonary embolism is nearly eliminated with the use of IV anesthesia. More details about why I prefer IV anesthesia can be found here. Dr. Todd Hobelmann, one of our Board Certified Anesthesiologists also has a great explanation of the advantages of IV anesthesia in this video filmed at our Surgery Center.
To ensure the highest level of safety for your procedure, I employ only Board Certified Anesthesiologists in my AAAASF Accredited Surgery Center located near in Baltimore, Maryland.
The incision and technique
Once the procedure starts, the first step is to place the incision between the belly button and top of the pubic hair. I use the surgical markings that I made with you in the morning as my guidelines. The belly button stays in place. The muscles are then tightened from the pubic bone to the ribs. The skin above the belly button is then stretched down to the pubic area and stitched in place. Finally, the belly button is brought out through the overlying skin to occupy its original position.
I pay special attention to not only the placement of the scar, but the way I close and suture the wound back together. I believe that my closure technique using the Lockwood technique results in a thinner scar.
Tissue dissection and Incision closure with the Lockwood technique
The technique that I use to dissect the tissue and close the incision is referred to as the Lockwood technique. After over two decades of performing Tummy Tucks, I now exclusively use the Lockwood technique. In summary the Lockwood technique does the following:
less tissue dissection to reduce risk of seroma and hematoma after surgery
closure of the wound with less tension at top layers to yield a thinner scar
Dissection refers to the physical lifting and separation of the tissues. When the tissues are dissected less (illustrated by the pink area in the image above), there is less fluid accumulation after the surgery. As seen on the diagram, the Lockwood technique on the right side has less tissue dissection. With less fluid accumulation, the risk of hematoma and seroma after surgery is reduced.
With the closure of the wound, the Lockwood technique involves closing the wound in a special way so that there is less tension on the incision surface. The deeper layers of tissue are closed more tightly than the layers near the surface. This surgical technique results in a thinner scar and has a dramatic reduction in post op seromas that are commonly seen with the tummy tuck procedure.
Learn more about why the Lockwood technique helps reduce post operative tummy tuck swelling and seromas in my blog post here.
Insertion of a pain pump at the end of surgery
To help minimize the pain during your post op recovery, we use a pain pump. The pain pump is simply a mechanical box with numbing medication that is pumped through small tubes into your wound area . The box is placed outside of your body and the small tubes are inserted into the incision location near the end of the procedure. You leave the Operating Room with the pain pump still in place, and it is worn for approximately 5 days. The numbing medication pumped into the wound site dramatically reduces post operative pain.
Can I use the pain pump *and* take pain pills?
The pain pump is not a narcotic and can be used in conjunction with pain pills during the post op period. It is usually removed on the fifth to sixth day post op day in the office. Read more about the wonders of pain pumps in my blog post entitled, Pain Pumps: Cosmetic Surgery with minimal pain.
Recovery Room and immediate post op period
After your surgery is completed, you will go to the recovery room, and then be discharged home. Since all procedures are performed under IV anesthesia, patients are usually discharged within 1-2 hours. Patients return to the office for the first follow up with me on the fifth post operative day. This is the day where I remove the drains, padding, and garment.
What are the Pre-Operative requirements?
Your tummy tuck should be performed by a Board Certified Plastic Surgeon at an accredited out patient surgery center or hospital. The most recognized accreditation agencies for surgery centers are the AAAASF and JCAHO. Look for certificates of accreditation from one of those organizations.
Pre-Operative preparations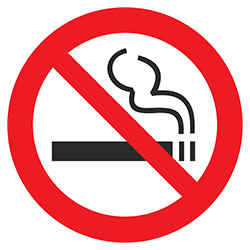 You should have met your surgeon in person at least once, if not twice prior to your procedure. He/she should have explained alternative treatments and given you a copy of the Informed Consent for Tummy Tuck. You should have also been given the opportunity to ask questions in person directly to your surgeon. Other pre-op requirements are:
Your BMI (Body Mass Index) must be less than 35 kg/m2. This is calculated based on your height and weight, and is important to reduce the risk of post op complications.
Achieve a stable weight
Quit smoking at least 2 weeks prior to surgery
Stop taking multivitamins, herbals, and aspirin prior to surgery
Have an Physical examination (H&P) and CBC (anemia detection) to clear you for surgery within 30 days of your surgery date
Schedule a pre-op appointment with your surgeon to review the surgical plan and discuss risks associated with the procedure. The Informed Consent document can also be discussed and signed at this appointment.
NPO (nothing to eat or drink) after midnight before surgery
The morning of surgery, with your surgeon, review WHERE your incision will be located!
What is Tummy Tuck Post-Op recovery like?
Following a Tummy Tuck, you should plan to take a minimum of 2 weeks off from work. If you return to work during the third week, you must be limited to desk work only, and should not expect to work the full 8 hours. You should not drive for a minimum of 3 weeks.
Post-Operative recovery instructions
Day 1-5: Bed rest, drink plenty of fluids, no showers, do not remove the garment!
Day 1-14: Call your surgeon immediately if you develop a fever greater than 101 degrees F. This may be indicative of an infection.
Day 5: First post op office visit to remove pain pump and drains, and change garment
Day 1-14: Wear compression garment 24 hours/ day
Day 14-30: Wear compression garment 12 hours/day
Week 3: Work from home
Week 4: Follow up appointment in office, resume driving, back to FT work
Week 6: Resume regular activities
Month 4: Follow up appointment in office
The week by week summary of the post operative period is described in my blog post entitled How Long is the Tummy Tuck Recovery.
Compression garment
A key component of your Tummy Tuck recovery is the compression garment. This garment is important during the post operative period as it helps the area to heal evenly and smoothly. It is worn continuously for the first two weeks post operatively, and then 12 hours/day in week 3 and week 4.
To learn more please read my blog post about the compression garment and its importance to a successful tummy tuck result, including information about choosing the right garment and ensuring a good fit.
What are the risks and possible Abdominoplasty complications?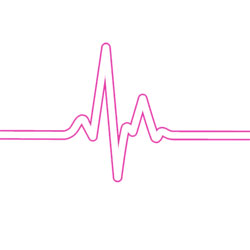 Complications can be either minor such that the issue can be addressed in the clinic, or they can be classified as major complications in that they require hospitalization. According to a Feb 2018 article published in Plastic and Reconstructive Journal the risk of major complication in a Tummy Tuck is 4%. This 4% complication rate was based on an analysis of 25,478 abdominoplasty patients. The most common major complications outlined by the study were found to be hematoma (1.3%), and infection (1.1%). The list of all risks and complications of the Tummy Tuck procedure include, but are not limited to:
scarring

seroma

(

fluid collection

)

hematoma

asymmetry

infection

loss of skin

loss of sensation

possibility of revision surgery
How much does a Tummy Tuck cost?
When evaluating costs, consider that the 'Total Cost' includes the surgeon's fee, operating room fee, anesthesia fee and garments. If you are comparing prices among surgeons, be sure to add up all of these components to get 'Total Cost'.
For the remainder of 2019, tummy tuck procedure costs (pain pump included) are as follows:
| Type of Tummy Tuck | 2019 Promotion Price |
| --- | --- |
| Tummy Tuck (with Pain Pump) | $7,900. |
| Mini-Tummy Tuck | $6,275 |
| Dermolipectomy / Panniculectomy | $5,975 |
Can I finance my Tummy Tuck?
Yes, we work with a number of finance companies so that you can have a low, affordable, monthly payment. Please call the office at 410-494-8100 or see our financing section for more information.
High Patient Satisfaction Rate
According to RealSelf.com, the Tummy Tuck procedure has one of the highest satisfaction rates of all procedures tracked. As of March 2018, reviews from over 14,595 patients were collected to determine that the Tummy Tuck carries a satisfaction rate of 97%!
There are very few cosmetic surgery procedures that carry this high of a rating, which speaks to the success of the tummy tuck procedure.
Tummy Tuck Before and After photos*

See our gallery of Before and After Tummy Tuck Photos to see what a tummy tuck can do for you.
Our photo gallery includes over 40 sets of actual patient photos. Please note that all of these patients have given written consent to use their photos at our web site. We are very grateful to our patients for their generous participation in patient education!
Having your Tummy Tuck in Baltimore, Maryland
Many of our surgical patients come from out of town. Baltimore is only 30 miles from BWI airport and we are only 20 minutes from the downtown Amtrak train station. We would be happy to discuss your individual needs with you and answer any questions you may have about the abdominoplasty procedure.
Give us a call at 410-494-8100 or Contact Us online. We'll be happy to schedule a time for you to visit our offices for a complimentary consult or participate in a virtual consultation ($75).
Book Your Free In-Office Consult Here!
Start Your Virtual Consult Here!
Note: Virtual Consults can also be used to get a second opinion.
Updated June 20, 2019
Ricardo L Rodriguez MD
Board Certified Plastic Surgery, ASPS Member
*Note: Patients depicted in photos and videos have provided written consent to display their photos online. Every patient is unique, and surgical results may vary. Please contact us if you have any questions.
Video

Tummy Tuck Review after massive weight loss

Watch Video