What is a Rhinoplasty?
Rhinoplasty, often referred to as a nose job, is a reshaping of the nose. When reshaping of the nose only changes the appearance of the tip of the nose it is called tip plasty. Rhinoplasty can also be used to restore breathing through the nose. When the procedure is used to improve both breathing and the appearance of the nose, it is called a septorhinoplasty.
To reduce risks, both types of Rhinoplasty can be performed under monitored IV sedation, instead of General anesthesia. In our outpatient facility in Baltimore, we use only board certified anesthesiologists.
What problems does a Rhinoplasty address?
The tip of my nose looks too wide

a Baltimore patient
The reshaping can be done to improve the appearance of an otherwise normal nose, or to reconstruct a damaged nose. Patients seeking rhinoplasty are often concerned with the following:
overall nose size
bumps or depressions in the nose profile
asymmetry
bulbous or oddly shaped tip
shape of the nostrils
Finding out if Rhinoplasty is right for you
Most people nowadays are not looking for a dramatic reshaping of the nose, but a 'refinement' of the nose. They do not like the way the tip of their nose looks, but are otherwise happy with the rest of their nose. African Americans are requesting this procedure more frequently, expressing a desire for reshaping that maintains ethnic character. The tip of the nose may look too 'fat or wide', or their nostrils show too much, or the tip may 'stick out too far'. A more limited procedure, the 'Tip rhinoplasty' will help in these cases.
If you are having breathing problems that can be corrected by pulling on the cheek skin next to your nose, a Rhinoplasty with some form of cartilage graft will improve your breathing. Breathing problems after an accident or inability to breathe thru one side of the nose are more likely corrected by a septoplasty.
Rhinoplasty terms to know for your plastic surgery consult
To get the most out of your Rhinoplasty consultation, it is a good idea to know a few terms so that you can explain and reference exactly what it is about your nose that bothers you.
To help you learn how a surgeon thinks when it comes to noses, I made this video to explain a few terms so that you can communicate effectively with your plastic surgeon during your consult. Watch this video for a short cheat sheet!
Describing the width of your nose
nostril (wide part at the bottom)
tip
dorsum (middle part of the nose)
Describing the length of your nose
root to tip distance (vertical length)
projection of nose (horizontal length outward)
How is a Rhinoplasty performed?
Rhinoplasty involves a reshaping of the bones of the nose, generally making the nose appear thinner and straighter, and if there is a 'hump', shaving it down to make the nose appear straight from the side view. The tip of the nose is also reshaped to make it look more refined, while at the same time bringing into harmony with the rest of the nose.
I perform all Rhinoplasty procedures under monitored IV sedation in our AAAASF accredited surgery center located in Baltimore, Maryland. The use of IV anesthesia allows for less pulmonary risk, and also a quicker recovery as it eliminates most of the nausea associated with General anesthesia.
Depending on the type of Rhinoplasty and the desired outcome, an incision is made either inside the nose or across the columella to access the nasal bones and cartilage for reshaping. Incisions may also be made to alter the size and/or shape of the nostrils.
A total Rhinoplasty will be needed if you have a nose that is not straight or a bump in the dorsum of the nose. Rhinoplasty tip surgery will not address those concerns.
What are the preoperative requirements?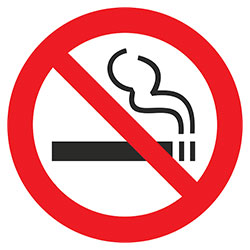 Prior to having rhinoplasty surgery, you will be asked to:
Quit smoking 3-4 weeks prior to surgery
Stop taking multivitamins, herbals, and aspirin prior to surgery
Within 30 days of your surgery, get a Physical examination (H&P) and CBC (anemia detection) to clear you for surgery
Get post operative medication prescriptions filled out before surgery
Schedule a pre-op appointment with your surgeon to discuss risks and complications, and review post op instructions.
Read and sign the Informed Consent document which outlines possible Risks and Complications.
NPO (no food or drink) after midnight the night before surgery
What is Rhinoplasty Post-Op recovery like?
Recovering from Nose surgery may not be as bad as you think. Depending on the type of rhinoplasty and the surgical specifics, you can expect to be out of work for ten days to two weeks.
While everyone experiences a different level of discomfort during any recovery, here is what you can expect during your rhinoplasty post-op recovery:
bed rest for the first 2 days after surgery and drink plenty of fluids
keep your head elevated when sleeping for the first week
wear a splint and/or nasal packing continuously for the first 7 days after surgery
split removal at day 7 in the office
bruising and swelling for the first 1-2 weeks
avoid any trauma to the nose
do not blow your nose for at least a week
sleep on your back for 2-3 weeks after surgery
post op appointments: 1 week, 1 month, 4 months
What are the risks and possible complications?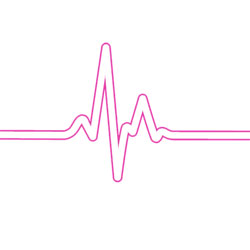 The risks and complications of the Rhinoplasty procedure include, but are not limited to:
infection
loss of sensation
pain
swelling
asymmetry
unsatisfactory appearance
possibility of revision surgery
How much does Rhinoplasty cost?
Rhinoplasty prices for 2021 are as follows:
| Nose surgery | 2021 Price |
| --- | --- |
| Full rhinoplasty | $7,100 |
| Tip rhinoplasty | $6,175 |
The total cost includes the surgeon's fee, OR fee, anesthesia fee, and all follow up office visits.
Can Rhinoplasty be paid by insurance?
If your nose has been broken or changed in appearance after an accident, insurance carriers will most likely help pay to help restore a more normal appearance to the nose.
However, surgery performed for the sole purpose of changing the way the nose looks are considered elective procedures. This means that the procedure is paid 100% by you, the patient.
Can I finance my Rhinoplasty surgery?
Yes, we work with a number of finance companies so that you can have a low, affordable, monthly payment. Please call the office at 410-494-8100 or see our financing section for more information.

Modified on | by Dr. Ricardo L. Rodriguez
Board Certified Plastic Surgery, ASPS Member
NOTICE
Patients depicted in our before and after galleries have provided their written consent to display their photos online. Every patient is unique, and surgical results may vary. Please contact us if you have any questions.