What are Facial fillers?
Facial fillers, or Dermal fillers, are synthetic injections which fill out wrinkled or uneven areas of the face. While Botox is used to relax muscles in order to soften wrinkles, dermal fillers are used to add volume to "fill in" wrinkled areas. Common facial fillers include:
Juvederm
Restylane
Sculptra
Radiesse
All Facial filler injections are performed by me, a board certified plastic surgeon.
What problems do Facial fillers address?
I wish there was something simple for those little lines around my mouth.

-a Baltimore patient
Patients seeking Facial fillers often come to the office concerned about:
fine lines in the face
wrinkled or uneven areas of the face
loss of volume in the face
recessed scars or facial depressions
shallow facial contours
thin lips
Many of us notice fine lines developing on the face in our thirties. These can often be the result of muscular activity or sagging. The lines that form on your face are areas where the body's own collagen has thinned and broken leaving a depressed line.
The wrinkles around the eye can often be due to muscle activity and may be improved with Botox. If the lines are very deep or are due to skin sagging - such as the lines that run from the nose to the corners of the mouth (nasolabial folds) - then a filler often softens, or sometimes even eliminates, the line.
It is important to also note that while facial fillers are great for temporarily enhancing beauty, they will not give you the same results as surgical treatments.
How are Facial fillers injected?
The chosen filler is injected into the skin itself to plump up the depressed line in the skin. When the lips are injected, we place the filler on the inside of the lip to turn it out a little. The face is a sensitive area, so the area to be treated is first numbed with ice or an anesthetic creme, making the injections tolerable.
During a facial filler consult, I will help you consider three important factors when determining which filler is right for you: 1) longevity 2) cost and 3) ease of administration. Your facial filler injections will always be administered by me, a board-certified plastic surgeon.
Here is an overview of which facial fillers I often recommend, and why, and how they are administered:
Juvederm/Restylane
Juvederm is a smooth consistency gel made of hyaluronic acid and is manufactured by Allergan. Restylane is a similar product and treats the same areas. Both last approximately 4-6 months. They can be used for lip augmentation as well as nasolabial folds, marionette lines, glabella lines, and tear trough and scars. As of February 15, 2022, Restylane is $700 per syringe. It is important to keep in mind that most patients need more than one syringe to achieve the desired results.
Sculptra
Sculptra® Aesthetic is an injectable poly-L-lactic acid, and has the consistency of gel. It will last longer than Restylane or Juvederm, with most results lasting two years. It is indicated for use in people with healthy immune systems for the correction of shallow to deep nasolabial fold contour deficiencies.
Unlike hyaluronic acid (HA) fillers such as Restylane, Sculptra Aesthetic helps stimulate your skin's own natural collagen production to help restore its inner structure and increase facial volume that has been lost to aging. This injectable is done in a layering method with a series of injections, usually done at two to four week intervals, until the desired volume is achieved. Sculptra may also be used in the nasolabial folds, marionette lines, jowl contouring, cheeks, glabella lines, tear trough and scars. Sculptra is not used for lip augmentation.
Sculptra costs $900 per vial, each vial contains 6 cc. Most patients elect to have the entire amount of a vial injected in one session. However, you may have the 6cc injections spread out over 2 sessions, if it is done within 30 days. For the best possible result, Sculptra should me mixed 3 days prior to your treatment. Therefore, a $250 non-refundable deposit is required for the appointment, as the bottle is opened and mixed for you in advance of your visit. The deposit is applied towards your total $900 payment.
Radiesse
Radiesse is used to fill and help restore soft tissue facial contours. Once injected, Radiesse immediately adds fullness to your face giving you a visible result at the first treatment session. While treatment effects will differ for each person, in a clinical study, the treatment lasted for at least one year for all patients. Radiesse may be used in the nasolabial folds, marionette lines, jowl contouring, cheeks, glabellar lines, tear trough and scars. Radiesse costs $800 per syringe and again, patients often need more than one syringe for the initial desired result.
What about Injections using my own fat?
While it is totally possible to use your own fat as a Facial filler, it is worth pointing out that doing so is a more involved process than using the Facial fillers noted on this page. However, since fat injections are derived from your own fat tissue, they are the most natural way to restore youthfulness to your face. Using your own fat involves liposuction and fat grafting techniques, so most patients opt to have IV sedation for the procedure. The fat is removed from your abdomen area, correctly processed and purified, and then placed in syringes for injection into the facial areas needing volume.
The fat extracted must be purified and injected very carefully at different levels beneath your skin in order to produce good results. The fat that survives the injection process is there permanently and since it is your own tissue, there is no chance of an allergic reaction. To learn more about facial fat injections, please see our Fat transfer procedure info page and this blog post about Facial rejuvenation using fat injections.
What are the preoperative requirements?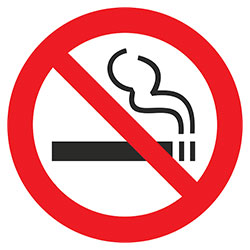 Patients will generally experience less bruising if they avoid blood thinning medications (aspirin and Ibuprofen) at least one week prior to their appointment. It is not a requirement to stop these meds, but it does help. However, patients undergoing injectables should not be pregnant or nursing. In addition they should not be actively using Accutane or Retin A.
Patients who smoke can still have facial fillers administered, but it is always in your best interest to stop smoking. Healing is always compromised with smoking.
What is Facial fillers Post-Op recovery like?
You may return to work the next day with Botox, Restylane or Sculptra, however a small percentage of patients experience some bruising and minor swelling for a couple of days following the injections.
What are the risks and possible complications?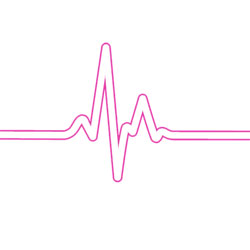 As with any medical procedure, there are possible risks and complications associated with facial fillers including, but not limited to:
bruising
swelling
infection
redness, rash or skin eruptions
How much do Facial fillers cost?

When you're price-shopping dermal fillers, be sure to find out who will actually be performing the injections. If it's not a board certified plastic surgeon, keep looking. You deserve the best!
Here at CosmeticSurg, a courtesy discount is always given for more than one syringe of Juvederm, Restylane or Radiesse. In the same capacity, when Sculptra is applied to multiple areas in one session, a discount is given. Pricing is as follows:
| Facial fillers | 2022 Price |
| --- | --- |
| Restylane | $700 one syringe; $1,050 two syringes |
| Radiesse | $800 one syringe |
| Sculptra | $900 for 6 cc vial |
Save when you are a member of Brilliant Distinctions with Allergan!

Brilliant Distinctions is an exclusive rewards program that helps you save on select Allergan products and services. It's easy and it adds up fast! If you are not yet a member, we'll be happy to help you register when you come into our office.
Earn points to get cash vouchers each time you get Botox and/or Juvederm XC, as well as Latisse!

Modified on | by Dr. Ricardo L. Rodriguez
Board Certified Plastic Surgery, ASPS Member
NOTICE
Patients depicted in our before and after galleries have provided their written consent to display their photos online. Every patient is unique, and surgical results may vary. Please contact us if you have any questions.