Dr. Ricardo L. Rodriguez, MD

Board Certified Plastic Surgeon
+1-410-494-8100
1300 Bellona Avenue, Suite C
Lutherville-Timonium, MD 21093
25 years plastic surgery experience
Dr. Ricardo Rodriguez has been practicing Plastic Surgery for over 25 years. He has performed thousands of Cosmetic and Reconstructive cases over the course of his career. These cases have included breast reconstruction, replants of fingers after traumatic injuries, skin grafting on burn patients and diabetics, as well as two decades of experience with the full spectrum of cosmetic surgery.
In his private practice, Dr. Rodriguez specializes in multiple procedure makeovers, since he has expertise in performing procedures of the face, breast, body, and buttocks in the same operative session.
Unique cosmetic surgery procedures
His practice is now dedicated exclusively to cosmetic surgery, performing unique procedures such as the brazilian butt lift, body lift, lip lift, and endoscopic forehead lift, as well as traditional procedures such as breast augmentation and tummy tuck (abdominoplasty). Dr. Rodriguez combines a love of technology and new surgical techniques with a strong respect for the "tried-and-true" plastic surgery techniques that have been practiced for decades.
The decision to become a surgeon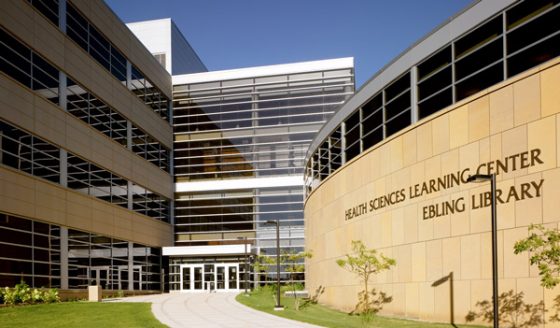 "Originally I wanted to be a psychiatrist,…until I did my first surgical rotation at the VA hospital."

-Dr. Ricardo Rodriguez, on becoming a surgeon
When students enter medical school they don't always know what type of doctor they want to be, but most know whether they want to be a surgical doctor or a non-surgical doctor. When Dr. Rodriguez entered medical school, he thought he wanted to be a psychiatrist . . . until a single, defining moment.
During medical school, doctors in training not only study from text books, but they also 'rotate' though various Medical Specialties to get an idea of what it's like. At the beginning of his Surgical rotation, late in the 3rd year of med school, Dr. Rodriguez was following a particular intern for an entire week at the Veterans Administration Hospital in New Orleans. She was efficient, bright, personable, kind, and unlike any of the other surgical residents or Professors he'd met. They talked a lot about literature and his desire to be a psychiatrist.
I had an immediate sense of clarity. It felt completely natural. It was as if I had learned it in a previous life and I felt the calm acknowledgement that this was what I was born to do."

Dr. Ricardo Rodriguez, on becoming a surgeon
One day at the end of the rotation they were in the operating room with a patient who had been prepped for a cyst removal when the intern placed the scalpel into his right hand . The intern nodded to indicate that he should proceed. Dr. Rodriguez slowly embraced the surgical knife and excised the cyst. He had an immediate sense of clarity. He remembers that it felt completely natural even though he had never done it before. Somehow it felt like he had learned the skill in a previous life. At this moment he knew that being a surgeon is what he was destined to do.
After this experience, Dr. Rodriguez committed to becoming a General Surgeon. He completed his 5 year General Surgery Training at Tulane University in New Orleans. After attaining Board Certification in General Surgery, he traveled to London to complete a one year Fellowship in Head and Neck Surgery at the Royal Marsden Hospital. Following the fellowship, he completed a 2 year residency in Plastic Surgery at Yale Medical School in New Haven, CT.
Ivy league training, academic position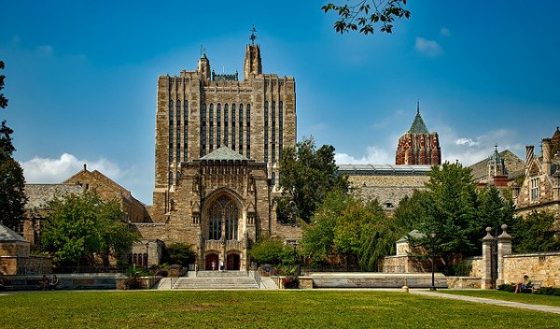 Dr. Rodriguez began his career in the Plastic Surgery academic world after finishing his Plastic Surgery Residency at Yale. In 1988, he was invited to become a Professor of Plastic Surgery at Yale Medical School, where he was involved in wound care research, artificial skin research, and teaching residents how to perform both Cosmetic and Reconstructive surgery.
In continuing with his academic dedication, Dr. Rodriguez currently serves as a clinical instructor in the Johns Hopkins Plastic Surgery Department in Baltimore. In recent years, JHU Plastic Surgery residents have done clinical rotation too with Dr. Rodriguez in his surgery center in Lutherville, Maryland.
International fellowships
While teaching at Yale University Medical School, Dr. Rodriguez traveled to several countries to learn surgical techniques from internationally acclaimed plastic surgeons. In France, he trained with Dr. Claude Lassus, the plastic surgeon who innovated the vertical breast reduction technique in the south of France over 30 years ago. Dr. Rodriguez has incorporated Dr. Lassus's technique as his standard for breast reduction surgery. In England, Dr. Rodriguez was awarded a Fellowship in Head and Neck Surgery with Professor Westbury at the Royal Marsden Hospital in London, England.
Research interest in adipose stem cells
After over a decade of fat grafting, Dr. Rodriguez has developed a research focus on cell enhanced fat grafting using stem cells from your own adipose tissue. Adipose Stem Cells (ASCs) are the new frontier of Plastic Surgery. In 2012, Dr. Rodriguez was selected by the ASPS to be a member of the Regenerative Medicine Task Force team, whose mission is to educate Board Certified Plastic Surgeons about Adipose Stem Cells and bring this promising new therapy to the clinical environment.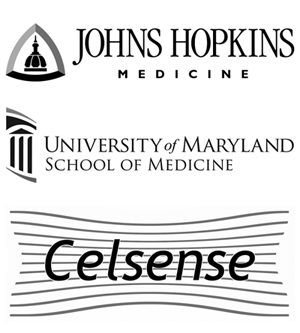 In 2013, Dr. Rodriguez and researchers from Johns Hopkins Medical School, the University of Maryland Medical School, and the biotech company Celsense were awarded a Stem Cell Grant from the Maryland Stem Cell Research Fund (MSCRF) to study the invivo tracking (in the body) of Adipose Stem Cells for radiation damaged breast tissue. This study is being conducted at Dr. Rodriguez's surgery center and is registered at the ClinicalTrials.gov website.
Dr. Rodriguez is a member of IFATS, (International Federation of Adipose Therapeutics and Science), an international multi-specialty organization of physicians, researchers, and biotech leaders who study the properties of adipose fat. In 2017, Dr. Rodriguez served as IFATS President, and in 2019 was elected to be a member of the IFATS Executive Board. In recent years has been responsible for preparing the annual International meeting agenda for IFATS.
Relatedly, Dr. Rodriguez serves as an advisor for The GID Group, a company which is building medical devices for use in commercial applications of fat grafting and stem cell therapy. Dr. Rodriguez looks forward to bringing protocols for these stem cell therapies to the clinical environment.
Special recognition from RealSelf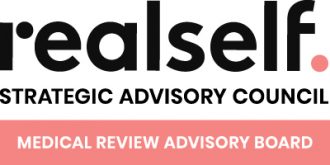 In 2019, Dr. Rodriguez was selected to serve on the Medical Advisory Board of RealSelf, a well known web portal for patients seeking Plastic Surgery and other elective surgery procedures. This is a prestigious role which is served by surgeons from various Medical Specialties, and includes a selected group of 20 Board Certified (American Board of Plastic Surgery) Plastic Surgeons. As a Medical Review Advisory Board member, he is responsible for reviewing Plastic Surgery medical content that is posted at the RealSelf web site.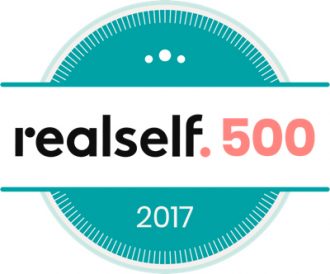 Dr. Rodriguez has been a participating surgeon within the RealSelf community since 2009, answering nearly 1,000 questions over the past decade.
In 2016 and 2017, he was chosen to be one of 500 doctors worldwide to receive the RealSelf 500 Award.
This award honored the top rated and most engaged board-certified aesthetic doctors who consistently demonstrated a commitment to patient education and positive patient outcomes.
Special recognition by the ASPS
Dr. Rodriguez is Board Certified by the American Board of Plastic Surgery, served as President of the Maryland State Society of Plastic Surgeons, John Staige Davis, and is an active member of the ASPS (American Society of Plastic Surgeons). In 2004, he was honored by the ASPS with the "Distinguished Service Award" for his outstanding commitment to plastic surgery education.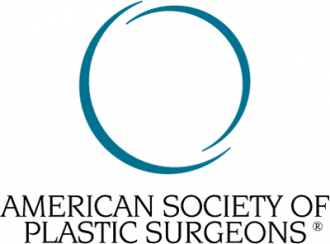 In 2007, Dr. Rodriguez was invited to be part of the US delegation of Plastic Surgeons who traveled to China in 2008.
Throughout his career, Dr. Rodriguez has published many articles in medical journals and has been invited to lecture on various Plastic Surgery topics at the local, national and international level. In 2015 he was chosen to serve on the prestigious editorial Board of PSEN, the Plastic Surgery Educational Network, whose goal is to provide continuing education to Plastic Surgeons in training and established practice.
Gluteal Fat Grafting Safety Task Force team
In 2017, Dr. Rodriguez was selected to be part of the multi-society (ASPS, ASAPS, IFATS, IPRES) Gluteal Fat Grafting Task Force team. This group was formed to address the high number of complications and fatalities which had been reported world wide for the Brazilian Butt Lift procedure. Since the Task Force's inception in 2017, the 19 member group of Plastic Surgeons have been evaluating and proposing safety guidelines for Plastic Surgeons who perform this gluteal fat grafting procedure.
In 2018, the Task Force team conducted experiments which concluded with their safety advisory that was disseminated to Plastic Surgeons worldwide. The most widely accepted conclusion was that all gluteal fat must only be injected into the subcutaneous region, and should not ever go into the muscle or into the deeper regions.
Educational CosmeticSurg blog
In keeping with his philosophy of helping patients, Dr. Rodriguez has also been writing educational and informative posts in his blog since 2005. He writes about various cosmetic surgery procedures and responds to questions he receives from readers. Clinical topics are wide ranging and include descriptions of his body lift technique, the use of pain pumps for the post-op period, the importance of compression garments, and the reasons why fat grafting techniques affect surgical results.
On a personal note
Dr. Rodriguez supports various national and local charities involved in Cancer Research. His hobbies include computing, sculpting, and biking. He has been happily married for 34 years and is the proud father of two children who graduated from Ivy League schools.
Fully trilingual
Dr. Rodriguez attracts patients from all over the world. Not only is he an excellent surgeon, but he is fully trilingual, enabling him to speak with you in fluent Spanish, English, and French.
Other profiles for Dr. Ricardo L Rodriguez
CV summary for Dr. Ricardo L Rodriguez
Undergraduate education
Colgate University, 1976
B.A. French Literature (with Honors)
Medical school
University of Wisconsin, 1980
Internship
General Surgery, 1981
Tulane University, Charity Hospital
Residencies
Fellowship
Head and Neck Surgery
Professor Westbury, 1986
Royal Marsden Hospital
London, England
Teaching
Plastic Surgery Faculty
Yale School of Medicine, 1988-91
PT Clinical Faculty
Johns Hopkins Plastic Surgery Department, 1994-present
Board certification
Private practice
Positions
Assistant Director, Wound Care Clinic, GBMC, 1994-2002
President, John Staige Davis, Maryland State Society Plastic Surgeons, 2002
Chief, Division of Plastic Surgery, GBMC Hospital, 2001-2007
IFATS president, 2016-2017
Learn more about us . . .