What is a Mommy makeover?
A Mommy makeover is a combination of procedures that address changes in the body after pregnancy. It is a big transformation and this procedure has a very high satisfaction rate! The procedure consists of one of the following surgical combinations:
Tummy tuck + Breast lift
Tummy tuck + Breast augmentation
Tummy tuck + Breast augmentation with lift
Tummy tuck + Breast reduction
All of these combinations are performed in the same operative session, and Liposuction can be added to slenderize the torso further. In addition, any type of Mommy Makeover can be performed under monitored IV sedation instead of General anesthesia. In our facility, to reduce risks of pulmonary embolism, we use only monitored IV sedation administered by board certified anesthesiologists.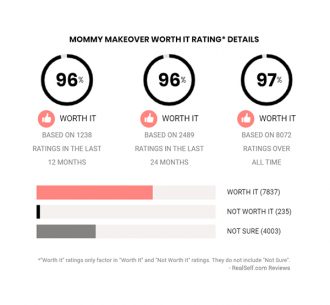 As parents, we get to experience one of life's greatest joys when we welcome our little ones into the world. While it is hard enough adjusting to parenthood, mothers also have to adjust to the physical changes that have happened during pregnancy, childbirth, breast feeding, and beyond.
Sometimes moms miss their pre-baby bodies and desire things like the fullness in the breasts they had during pregnancy or the tighter tummy they had before pregnancy. Most moms eventually lose the baby fat, however, the weight loss is not always in the desired areas (weight is typically lost from the breast and buttocks, while the waist and thighs continue to hold on to the extra pounds). This is where a Mommy Makeover can help you get those curvy proportions back!
What problems does a Mommy makeover address?
I want to look the way I looked before my pregnancy

-a Maryland patient
For women who've had children, a mommy makeover can help address the following signs or symptoms:
Changes in the breast shape and volume
Separation of the abdominal muscles
Stretch marks
Changes in fat deposition in the flanks (love handles)
How is a Mommy makeover performed?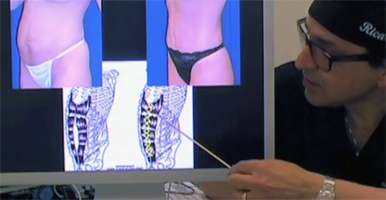 A Mommy makeover helps to flatten and tighten your tummy as well as remove any unsightly stretch marks and, in the same operative session, addresses any breast concerns.
In the image on the right, I'm explaining how a Tummy tuck works to correct a separated rectus abdominis muscle. You can also read more in depth about the component parts of the Mommy makeover in my blog post, What does a Mommy makeover do?
Beyond a tighter tummy, some women simply want to lift the breasts while others also want implants to give more fullness at the top, or to give them the breasts they wanted even before becoming a mommy. The following is a description of the various surgical combinations of Mommy Makeover:
The Breast lift is combined with a Tummy tuck to lift the breast to a more youthful position. The breast will become slightly smaller and somewhat fuller, as the nipple will be raised and you will have more upper pole fullness
Combined with a Tummy tuck, a Breast augmentation will increase the size of the breast. Implants can be either silicone or saline, and come in sizes ranging from 150cc to 800cc. This combined procedure takes about 6 hours in the OR under IV sedation.
In combination with a Tummy tuck, the breast is lifted, and breast implants are inserted. This option is for patients who have sagging breast, and also want to have larger implants. For this option, silicone implants are predominantly used instead of saline implants, as they will take the shape of the breast lift more naturally. This combination procedures takes approximately 7 hours in the OR under monitored IV sedation.
This combination procedure will reduce the size of the breast by more than 500cc bilaterally (each), and flatten the stomach with a Tummy tuck. Time in the OR is approximately 8 hours under monitored IV sedation.
Addition of Liposuction to various areas of the body
While the most common area of Liposuction is to the flanks (the love handles), other areas such as the scapular (back) and the axilla (armpit) can be performed in the same operative session.
Anesthesia
The credentials of your surgeon, anesthesiologist, and the surgery center are all important. I perform all of our Mommy Makeover procedures in our AAAASF accredited outpatient surgery center and we use only board certified anesthesiologists. I prefer to perform the procedure with monitored IV sedation as patients have a quicker recovery. In addition, the use of IV sedation reduces the risk of pulmonary embolism associated with General anesthesia.
What are the preoperative requirements?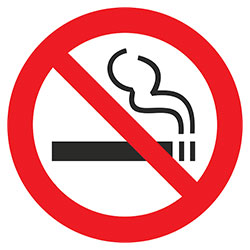 During your consultation with a board certified plastic surgeon it's important to listen to all of the pre-op instructions your surgeon gives and discuss all of the surgery and outcome concerns you have.
Your procedure should be performed by a board certified plastic surgeon in an accredited surgery center. The most highly recognized accreditation agencies are Medicare, AAAASF, and JCAHO. Be sure that your facility is accredited by at least one of these organizations! In many cases, a facility will have accreditation from Medicare, and either AAAASF or JCAHO. Our surgery center is accredited by both Medicare and the AAAASF.
Preparations for this procedure involve the following:
Your BMI (Body Mass Index) must be less than 35 kg/m2. This is calculated based on your height and weight, and is important to reduce the risk of post op complications.
Quit smoking 2 weeks prior to surgery
Stop taking multivitamins, herbals, and aspirin two weeks prior to surgery
Have an Physical examination (H&P) and CBC (anemia detection) to clear you for surgery within 30 days of your surgery date
Read and sign the ASPS Informed Consent documents for all the procedures involved in your Mommy makeover.
Schedule a pre-op appointment with your surgeon to review the surgical plan and ask any questions about the Informed Consent document.
Get all of your post operative prescriptions filled out before your surgery.
NPO after midnight the night before surgery
What is Mommy makeover Post-Op recovery like?
Post-op and recovery instructions depend on the surgeries and techniques used to achieve your individual goals. You will be given very specific instructions, in writing, to follow following your surgery and as you continue to recovery.
Mommy makeover recovery requires a lot of rest. You can expect to take a minimum of 2 weeks off from work. If you are having the Tummy Tuck, you should take closer to 3 weeks off of work.
Drains: To avoid any type of fluid accumulation, you will have drains inserted for both your breast procedure and the Tummy tuck. These drains will be removed in the office at:

Day 2 - 3: Post-Op appt for drain removal of the breast procedure.
Day 5 - 6: Post-Op appt for drain removal of the Tummy tuck.

Wear Compression garments for stomach area for 2 weeks continuously
3 weeks: No driving
At month 1, month 4, and month 12: Post-Op follow up office visits
After 5 - 6 weeks: Resume normal activity and exercise
In summary, the Tummy tuck part of the procedure will require the most post operative recovery. You can read more about the details of that recovery in my blog post, How long is the Tummy tuck recovery?
What are the risks and possible complications?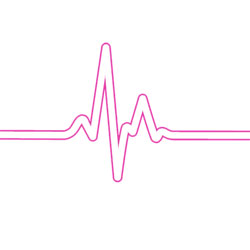 As with any surgery there are risks involved with undergoing a Mommy makeover. Possible complications include risks and complications associated with the individual procedures performed:
Thick tummy tuck scar
Infection
Seroma
Hematoma
Pulmonary Embolism (reduced with use of IV Sedation instead of General Anesthesia)
Possibility of revision surgery for either tummy tuck or the breast surgery
How much does a Mommy makeover cost?
Because a Mommy makeover is catered to meet your specific needs, the cost of surgery can vary quite a bit. When you are comparing prices, be sure to find out what, specifically, the fee covers.
Popular Mommy makeover combinations and their corresponding average price ranges for 2023 include:
Mommy makeover combinations
2023 Mommy Makeover Price
Tummy tuck and Breast lift
$14,500 to $17,000
Tummy tuck and Breast augmentation
(Silicone implants)
$14,500
Tummy tuck with Breast lift
with Silicone implants
$19,000-$20,000
All options include the surgeon's fee, operating room fee, anesthesia fee, post-operative garments and post-operative garments follow up appointments. Liposuction can be added to any of the above surgical combinations.
Can I finance my Mommy makeover?
Yes, we work with a number of finance companies so that you can have a low, affordable, monthly payment. Please call the office at 410-494-8100 or see our financing section for more information.

Modified on | by Dr. Ricardo L. Rodriguez
Board Certified Plastic Surgery, ASPS Member
NOTICE
Patients depicted in our before and after galleries have provided their written consent to display their photos online. Every patient is unique, and surgical results may vary. Please contact us if you have any questions.