What is a Thigh lift?
The Thigh lift is a cosmetic surgery procedure designed to tighten the skin of the thigh and reduce sagging in the inner or outer thighs. The procedure is commonly performed on patients with massive weight loss, but it is also performed on people who have not experienced weight loss. There are two types of Thigh lifts:
Inner thigh lift (aka Medial thigh lift)
Outer thigh lift
Patients who have the Body lift procedure will have the Outer thigh lift performed as part of the procedure. Additionally, the Outer thigh lift can be performed with the Tummy tuck procedure. This combination of Outer thigh lift plus Tummy tuck is called the Extended tummy tuck.
However, the Inner thigh lift procedure is commonly performed as a single procedure. Patients who have a Body lift will often have the Inner thigh lift performed as the second step of their total body transformation. In our practice, both the Inner thigh lift and the Outer thigh lift are performed under monitored IV sedation, which greatly reduces the complications associated with General anesthesia.
What problems does a Thigh lift address?
My thighs are sagging and I would love ballerina looking legs

- a Maryland patient
Candidates usually have these signs or symptoms:
Poor skin elasticity on inner/outer thighs
Dramatic weight loss resulting in excess skin on thighs
Sagging,  hanging, and excessive skin on inner or outer thighs
If the skin of the inner or outer thigh sags, a thigh lift will eliminate excess skin, and then tighten and firm the skin contour. The procedure creates beautiful, long sculpted legs. Patients who have lost a lot of weight are ideal candidates for a Thigh lift, as they usually have excess hanging skin.
Please note that if your thighs are also very big and have LOTS of fatty tissue it might be best to do Liposuction first to get rid of as much of the excess tissue as possible. After a few months we can re-evaluate the inner thigh to see if you will additionally benefit from a Thigh lift.
Finding out if a Thigh lift is right for you
Although a board certified plastic surgeon will make the final determination for your Thigh lift candidacy, you can certainly pre-qualify yourself by doing this self examination.
Inner thigh lift
Stand in front of a mirror and pinch the skin of your inner thigh so that you lift the skin towards your groin. This approximates what a Thigh lift can do for you. The Inner thigh lift will raise and tighten loose skin on the inside of your thigh. When an inner Thigh lift is performed, Liposuction is not recommended at the same time in this area.
Outer thigh Lift
To get an idea of what this procedure can do for you, pinch the excess skin at your hip together and see what it does for the profile of your legs! The effect is that it slenderizes the look of the legs. If there is also excess skin in the posterior butt area, an Outer thigh lift is sometimes performed together with a Buttocks lift.
How is a Thigh lift performed?
All of our Thigh lift procedures (Inner and Outer) are performed in our AAAASF accredited and Medicare Certified surgery center located in Baltimore, Maryland.
Type of anesthesia
I prefer to perform these procedures under monitored IV anesthesia instead of General anesthesia. Patients have a quicker recovery with monitored IV anesthesia and much of the nausea associated with General anesthesia is eliminated. All procedures are performed by board certified anesthesiologists in our surgery center.
Incision locations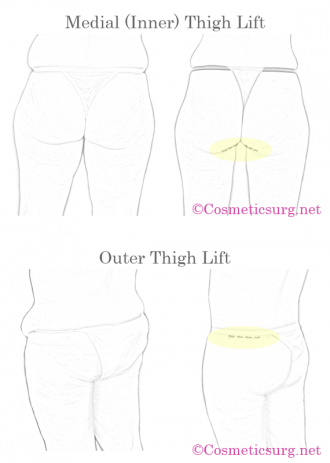 The Inner and Outer thigh lift each have a unique incision location and surgical protocol. Illustrated on the sketch below, they are as follows:
Inner thigh lift
The pubic area is shaved the morning of surgery so that the area is smooth and without hair. Stray hairs can infect the incisions, so shaving the pubic area helps to eliminate the risk of infection. To provide the most sterile and bacteria free environment possible, the surrounding pelvic and anus area are cleansed with betadine. Sterile fields are always used in surgery, but for this procedure we like to widen the sterile zone to include adjacent areas.
Immediately before surgery, while you are still awake and standing, I will mark your inner thigh with the incision location. The skin is pinched and elevated towards the groin and an estimate is made for how much skin should be removed. The incision is located in the groin crease.
Outer thigh lift
The Outer thigh lift is done to remove excess skin that hangs below the hip area. The incision for this procedure is located near your hip bone. If you are having a Tummy tuck at the same time, the incision simply extends horizontally from the Tummy tuck incision.
On the morning of surgery, while you are still awake, the incision location is discussed with you standing in front of the mirror. We will pinch the area of excess skin and I am careful to place this incision below the panty line. To assist with the surgical markings, we ask you to bring along a favorite bathing suit to help determine the best incision location.
Incision closure
For both types of Thigh lifts, excess skin and fat are removed. Before we cut the excess skin, the skin is elevated. To reduce complications I perform only a small amount of dissection from the tissue beneath the skin. By not undermining this tissue with dissection, I reduce the risk of fluid accumulation dramatically. For this reason, most of my Thigh lift patients do not need drains.
To close the wound, I use dissolvable sutures and start closing the deeper tissue layers first. I use the Lockwood technique of wound closure which sutures the deeper levels tighter than the layers near the surface. This puts the least amount of tension on the top layers of the skin, and reduces many types of wound complications. This is the same type of closure that I perform in the Body lift and the Tummy tuck procedures. You can read more about how the Lockwood technique prevents fluid accumulation and results in thinner scars on my blog posts here and here.
What are the preoperative requirements?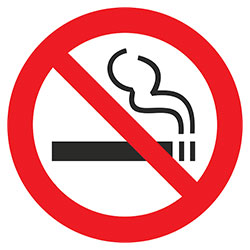 During your consultation with a board certified plastic surgeon it's important to listen to all of the pre-op instructions your surgeon gives and discuss all of the surgery and outcome concerns you have.
Your procedure should be performed by a board certified plastic surgeon in an accredited surgery center. The most highly recognized accreditation agencies are Medicare, AAAASF, and JCAHO. Be sure that your facility is accredited by at least one of these organizations! In many cases, a facility will have accreditation from Medicare, and either AAAASF or JCAHO. Our surgery center is accredited by both Medicare and the AAAASF.
Preparations for this procedure involve the following:
Your BMI (Body Mass Index) must be less than 35 kg/m2. This is calculated based on your height and weight, and is important to reduce the risk of post op complications.
Quit smoking 2 weeks prior to surgery
Stop taking motrin, herbals, and aspirin two weeks prior to surgery
Within 30 days of your surgery, have an Physical examination (H&P) and CBC (anemia detection) to clear you for surgery
Schedule a pre-op appointment with your surgeon to ask questions, and review the Informed Consent  document.
Get your post op medications filled out prior to your surgery date.
NPO (nothing to eat or drink) after midnight before surgery
What is Thigh lift Post-Op recovery like?
Thigh Lift recovery time is 3 weeks. We strongly recommend bed rest for the first 7 days - avoiding all movement to help speed up recovery time.
Out of town patients who have the thigh lift must stay a minimum of 2 weeks in town. Following surgery, you should do the following:
Week 1: Bed rest, walking only allowed to the bathroom, drink plenty of fluids
Day 5 - 7: First post op office visit to remove compression garment and pads
Week 1 - 2: Compression garment is worn continuously
Week 2: Walking allowed inside the house
For 2 weeks: Minimum amount of sitting
Week 1 - 2: Report any fever greater than 101 degrees Fahrenheit as this could indicate an infection.
3 weeks: No driving
At week 2 (mandatory), month 1, and month 4: Have Post-Op follow up visits
Week 6: Resume regular activities
What are the risks and possible complications?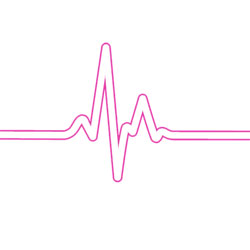 The ASPS page on Thigh lift has a complete list of all complications, but the most common complications include:
Infection
Poor Wound Healing
Skin Loss
Numbness or changes in skin sensation
Wound Separation
Sutures that surface through the skin
Asymmetry
Possibility of secondary procedure to correct the above complications
Complication and Revision Rates
According to a recent study published in our Plastic Surgery journal, the Inner thigh lift has a overall 68% complication rate for massive weight loss patients. The study, Medial Thigh Lift in the Massive Weight Loss Population: Outcomes and Complications, was based on 106 patients who underwent Thigh lift surgery after massive weight loss. While the 68% complication rate is extremely high, I note that the majority of these complications are considered minor, which means that they do resolve completely with time. In addition, lower complication rates can be achieved for patients who have not undergone massive weight loss diets. In my surgery center we are very proud of our extremely low complication rate with the Thigh lift surgery.
The most common minor complications with the Thigh Lift are fluid accumulation and wound separation.

- Dr. Rodriguez
The most common minor complications with the Thigh Lift are fluid accumulation and wound separation which can lead to seroma and hematoma formation. In my own practice, I have fine tuned many steps of my procedure to reduce the complication rate for this procedure.
To help moderate patient expectations for this procedure, patients should be prepared for the possibility of having a secondary office procedure to fine tune the contour of the thighs. This secondary procedure can usually be performed under local anesthesia right in the office. Since 2006, I have performed approximately 46 inner thigh lifts. Only 11 % of these patients required a secondary procedure due to unresolved complications. I feel very confident that my surgical techniques and my team's acute attention to infection control play a big role in this very low Thigh Lift revision rate!
How much does a Thigh lift cost?
You can see that there is a huge pricing advantage when the Outer thigh lift is performed as an extension to a Tummy tuck, or included as part of the Lower body lift. When other procedures are being performed a professional discount is usually applied.
Type of Thigh lift
2022 Thigh Lift Price
Inner thigh lift
$8,000
Outer thigh lift
(as an add on to a Tummy tuck)
$4,000
Outer thigh lift
$8,000
The Total cost of a Thigh lift includes the surgeon's fee, operating room fee, anesthesia fee and post-operative garments.
Can I finance my Thigh lift?
Yes, we work with a number of finance companies so that you can have a low, affordable, monthly payment. Please call the office at 410-494-8100 or see our financing section for more information.

Modified on | by Dr. Ricardo L. Rodriguez
Board Certified Plastic Surgery, ASPS Member
NOTICE
Patients depicted in our before and after galleries have provided their written consent to display their photos online. Every patient is unique, and surgical results may vary. Please contact us if you have any questions.