What is a posterior Butt lift?
A Posterior butt lift is a skin-tightening procedure which eliminates loose, hanging skin from above the buttocks. Removal of the skin elevates the buttock tissues to improve the contour of the entire buttock. It can be performed as a solo procedure, or as part of the total Body lift. The procedure improves the contour of the buttock and makes it 'perkier.'
This procedure is not the same as a Brazilian butt lift which lifts and augments the buttocks with fat injections. This procedure is typically done by patients who have had tremendous weight loss and have loose hanging skin on top of the buttocks area.
What problems does a Butt lift address?
After losing so much weight I have a lot of loose skin hanging over my buttocks

a Baltimore patient
Patients who have loose skin above their buttocks are the best candidate for this procedure. The extra skin must be eliminated to get the best lift. A posterior butt lift can address the following concerns:
loose skin above the buttocks
low, hanging buttocks
sagging buttocks
How is a posterior Buttock lift procedure performed?
Butt lift procedures are performed under IV anesthesia in our AAAASF accredited surgery center in Baltimore, Maryland. This type of anesthesia is used to reduce nausea in the post operative procedure and eliminate some anesthesia risks associated with General anesthesia.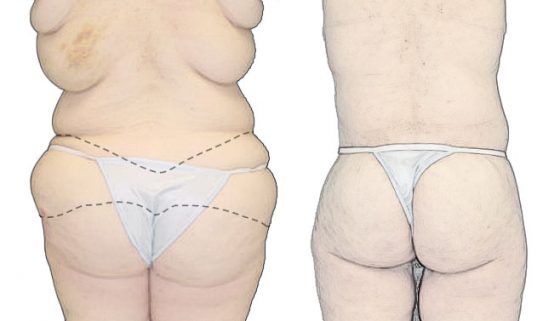 For this Butt lift technique, an ellipse of skin and fat is cut out from the upper part of the buttock at the junction with the lower back. After this skin is excised, the skin is sutured back together so that there is no loose skin above the buttocks.
This allows for a true elevation of the buttock tissues and a reshaping of the entire butt. In combination with a liposuction of the hips or thighs, it can result in a dramatic reshaping of the entire backside.
In order to remove the excess skin and tissue, a scar will appear where the skin is joined back together. I am very careful to plan the scar so that it is hidden along the bikini line so that it is hard to detect, even when wearing a bikini bathing suit. The butt lift is easily tolerated as an outpatient procedure.
Note: This is a very different procedure from the Brazilian butt lift, which 'lifts' the butt by injecting your own fat into the buttocks. The Posterior butt Lift is different because it removes the excess skin.
Can I have a Posterior butt lift *and* fat injections?
Yes, I can lift the buttocks by removing excess skin, and then also inject the buttocks with fat. However, this is more involved, and sometimes the two procedures must be performed in two operative sessions.
What are the preoperative requirements?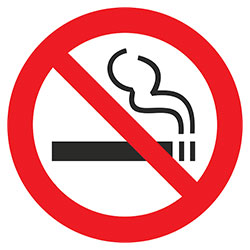 Your surgeon should provide you with information about the procedure, as well as a copy of the ASPS informed consent so you can read it carefully in advance of your surgery. This document will list all the possible risks and complications. Preparations for this procedure involve the following:
Your BMI (Body Mass Index) must be less than 35 kg/m2. This is calculated based on your height and weight, and is important to reduce the risk of post op complications.
Quit smoking 2 weeks prior to surgery.
Read the Informed Consent document which lists the possible risks and complications for the surgery. Make a list of questions.
Stop taking multivitamins, herbals, and aspirin two weeks prior to surgery.
Within 30 days of your surgery date, get a medical clearance for surgery with a Physical examination (H&P) and CBC (anemia detection).
Schedule a pre-op office appointment with the surgeon to review the surgical plan and sign the informed consent forms.
Get all of your post operative prescriptions filled out before your surgery date.
Do not drink anything (NPO) after midnight the night before surgery.
What is posterior Butt lift recovery like?
Bed rest for the first few days, and drink plenty of fluids.
Follow up office visits at 1 week, 1 month, 4 months, and 1 year.
No sitting for the first week so as not to stress the operated area.
No showering until drains are removed.
Drain removal should take place at day 5 - 7, and are removed in the office.
During the first two weeks, report any fever greater than 101 degrees Fahrenheit as this may be indicative of an infection.
Return to work during week 3 provided you do not do a lot of sitting.
What are the risks and possible complications?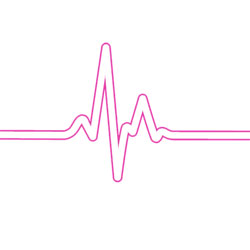 As with any surgery, there are risks and complications for the Posterior butt surgery. These should all be discussed with your surgeon on the pre-op appointment. Risks include, but are not limited to the following:
fluid accumulation
hematoma
seroma
infection
poor wound healing
skin loss
asymmetry or unfavorable scarring
DVT, or deep vein thrombosis (primarily with General anesthesia)
revision surgery
How much does Butt lift surgery cost?

The total cost for butt lift (skin tightening) surgery in 2023 averages $8,700 - $9,200.
Total cost includes the surgeon's fee, operating room fee, board certified anesthesiologist fee, and all post op office visits. Please call the office at 410-494-8100 to find out more information or to schedule your consultation.

Modified on | by Dr. Ricardo L. Rodriguez
Board Certified Plastic Surgery, ASPS Member
NOTICE
Patients depicted in our before and after galleries have provided their written consent to display their photos online. Every patient is unique, and surgical results may vary. Please contact us if you have any questions.