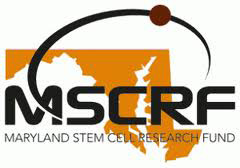 If you have been following along or reading any of my blog posts, you already know about my interest and passion for stem cells derived from fat tissue. Adipose stem cells are an abundant source of mesenchymal stem cells (MSC's), and provide tremendous promise for many types of injury and diseases. For the past 4 years I have been on an amazing journey that has brought me in contact with brilliant scientists all over the world, taught me new skills, and opened a world of wonder in my profession of plastic surgery.
Yesterday, together with Jeff Bulte, PhD (Johns Hopkins Medical Institutions) and others from University of Maryland, I was awarded one of the 2013 Maryland stem cell research fund (MSCRF) Grants. Our team will investigate the location, longevity, and fate of labeled adipose stem cells once we have injected them into breast tissue damaged by radiation. Pilot studies conducted in Europe have demonstrated that adipose stem cells are effective in healing radiation damage. This is extremely significant because presently these patients have no other viable options.
it will show where the stem cells go and how long they stay at the site of injury
The injected stem cells will be labeled with a fluorocarbon molecule from Celsense that can be detected in real time by MRI. Once injected, the stem cells will be tracked by MRI over time. This is important because it will show where the cells go and how long they stay at the site of injury. It will also help regulators determine how safe the cells are.
The entire list of 2013 awardees can be found at the MSCRF website and a press release summarizing all 31 grant recipients was detailed in the Wall Street Journal.
I am honored to be given this opportunity to help, and I will strive to go beyond my abilities. If you know a woman who has had radiation for breast cancer therapy and needs help, let her know about our study so she may be evaluated for participation. Please feel free to post your thoughts here on our blog. Congrats to all 2013 grant recipients, and to MSCRF – thank you for choosing us!