Tummy Tuck with Breast Lift and 350cc Implants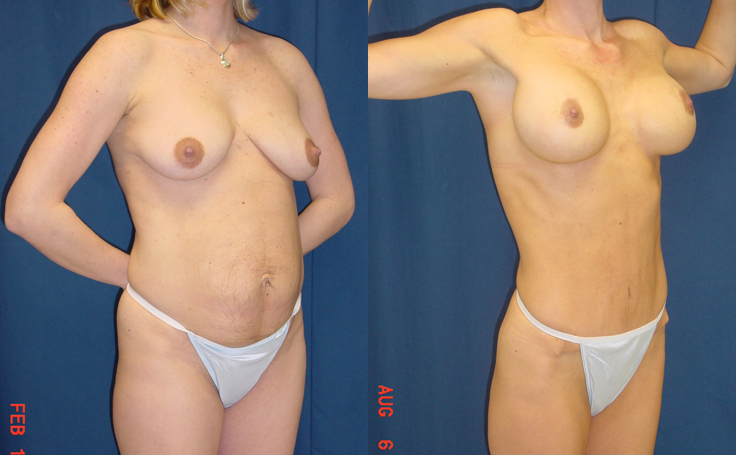 This patient had a full abdominoplasty (or tummy tuck) as well as a breast lift using 350cc moderate profile silicone implants. Dr. Rodriguez  performed a tummy tuck which tightened the area of the stomach. Additionally he liposuctioned 600 cc from her flanks.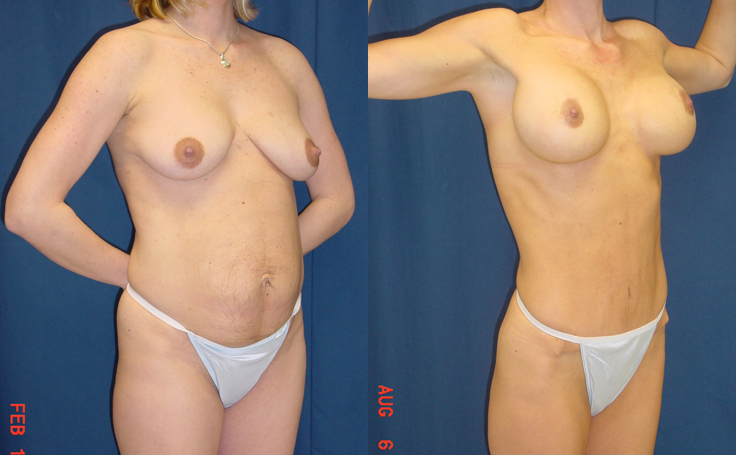 In her mid 30's with a small body frame, the patient had a stretched out stomach from multiple pregnancies. She also disliked the lack of fullness in her breasts and the way they drooped. Dr. Rodriguez performed a Tummy Tuck which tightened the area of the stomach. Notice in the photo that there is no visible scarring from the Tummy Tuck and that the breasts are also full and lifted.
For additional information, read Dr. Rodriguez's blog post, Tummy tuck with no visible scars.
Patients depicted in our Mommy Makeover gallery have provided their written consent to display their photos online. Every patient is unique, and surgical results may vary. Please contact us if you have any questions.
Video

Dr. Rodriguez explains why some patients 'need' a Tummy Tuck in addition to exercise.

Watch Video