Full Tummy Tuck with Liposuction (1400 cc removed)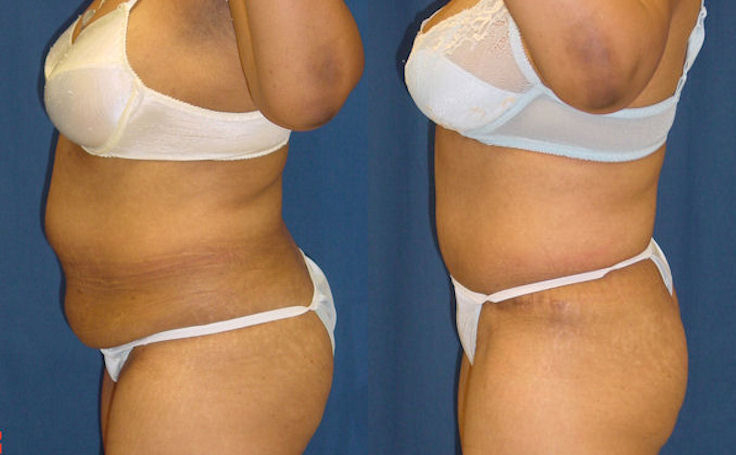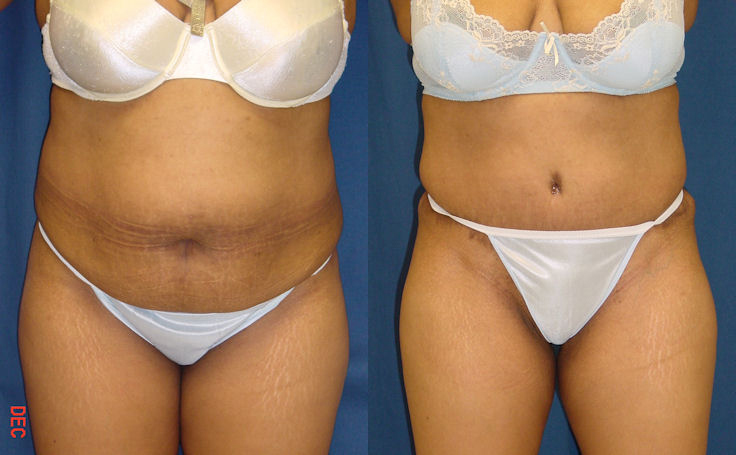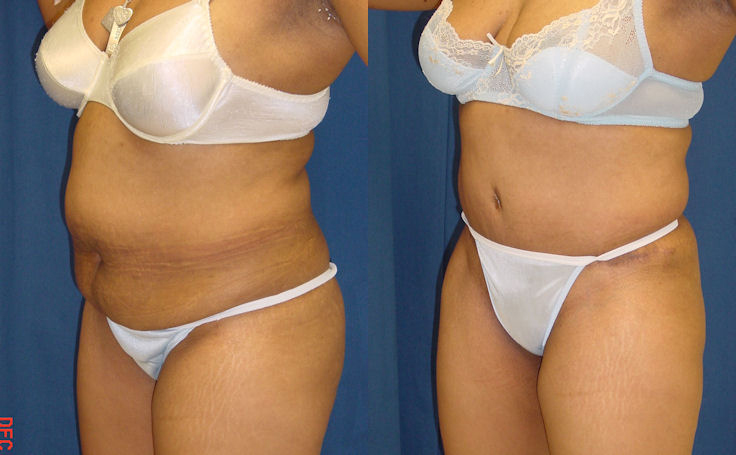 by Dr. Ricardo L Rodriguez
Dr. Rodriguez performed a full tummy tuck (abdominoplasty) with liposuction on this afro-american woman to repair muscle and give her a flatter stomach.  He also removed 1400 cc of fat with liposuction.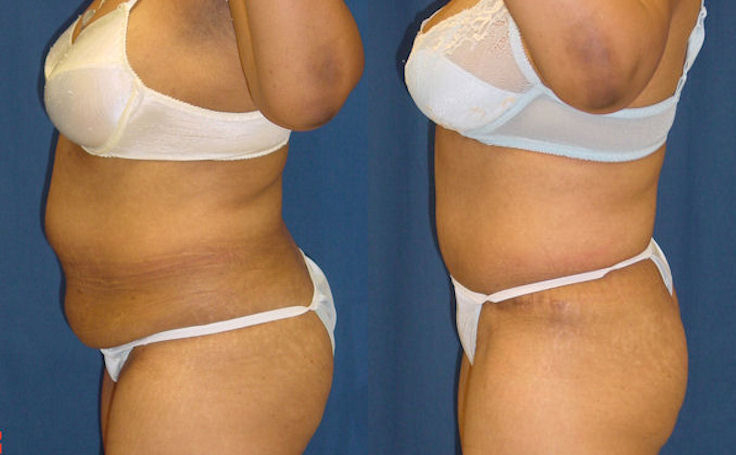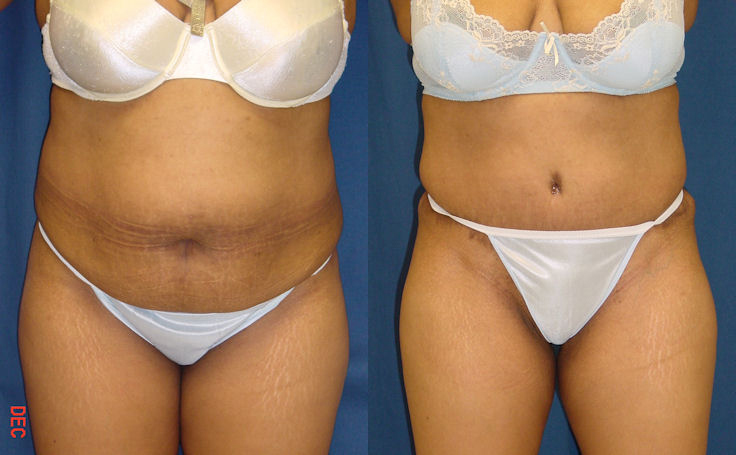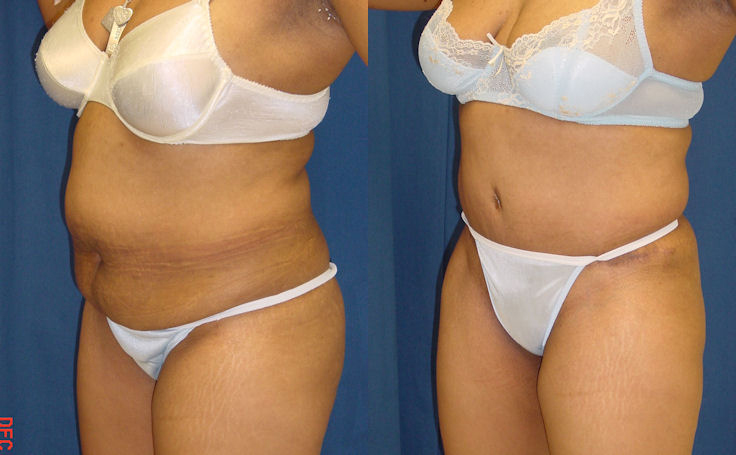 Dr. Rodriguez performs his abdominoplasty procedures under IV anesthesia so that patients can have the quickest recovery. Dr. Rodriguez now exclusively uses the Lockwood technique for all of his tummy tucks. This surgical technique gives the best aesthetic result and has a dramatic reduction in post op seromas that are seen with the standard tummy tuck procedure. Read more about the Lockwood technique in Dr. Rodriguez's blog post, Tummy Tucks: How to reduce swelling and eliminate fluid collections.
Contact Us by email or phone 410-494-8100 to make an appointment in our Baltimore office. Dr. Rodriguez will help you decide if a Tummy Tuck is right for you!
Patients depicted in our Tummy Tuck gallery have provided their written consent to display their photos online. Every patient is unique, and surgical results may vary. Please contact us if you have any questions.
Video

Tummy Tuck Review after massive weight loss

Watch Video