500 cc High Profile Breast Implants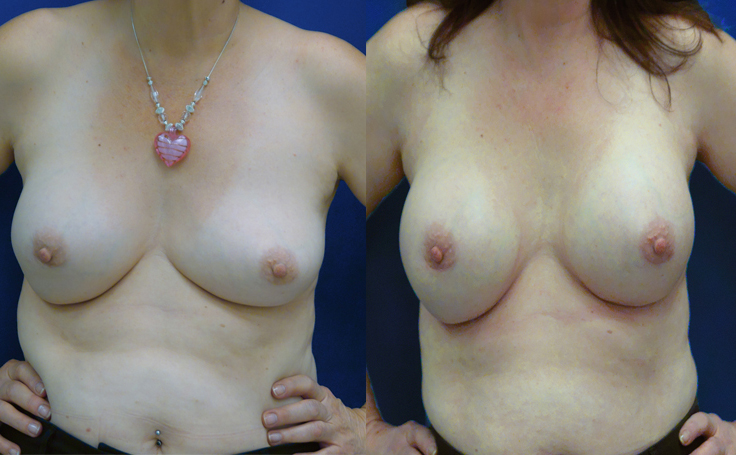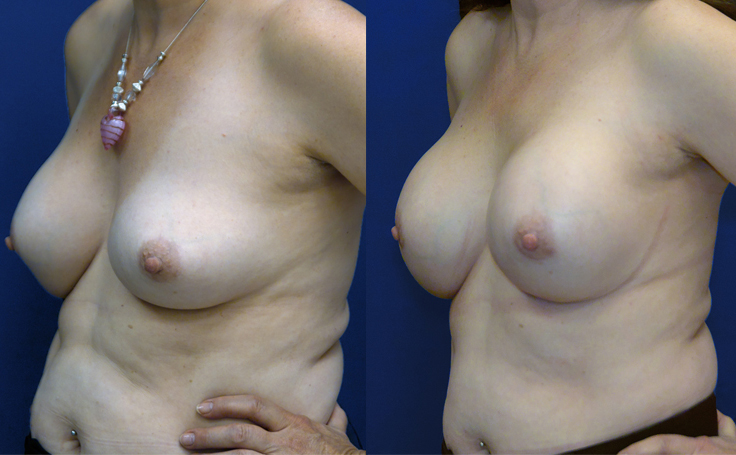 This 50 year old woman felt her breasts had deflated and become smaller. Dr. Rodriguez replaced her 20-year-old saline implants with 500 cc High Profile Saline Implants using infra-areola nipple incisions. These are incisions placed above the nipple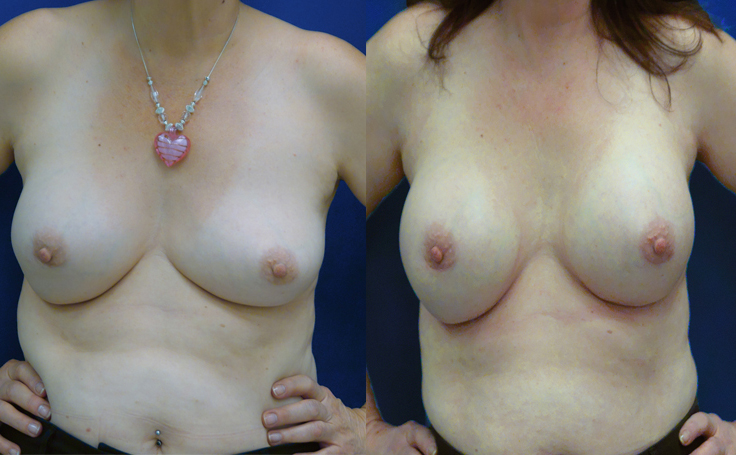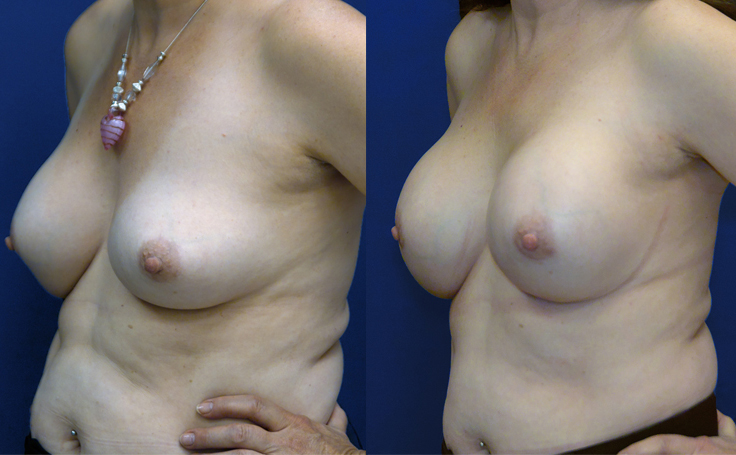 This 50 year old Baltimore woman, had her old saline implants removed and replaced with larger 500 cc saline breast implants, to increase her Upper Pole Fullness. This patient felt that her breasts had deflated and become smaller as her waistline had become fuller.
During her Breast Augmentation consultation, Dr. Rodriguez discussed her options and together they came up with a surgical plan to give her more cleavage. Upper Pole Fullness is the term used to describe getting more fullness at the top of the breast. Most people think of it as cleavage.
Dr. Rodriguez replaced her 20 year old implants with 500 cc High Profile Saline Implants by inserting the implants through the nipple. The implants were placed under the muscle so that they have the most natural appearance. The entire procedure took approximately 2 hours and this patient had very little pain associated with the recovery. This operation was performed under IV anesthesia, instead of General Anesthesia.
After the surgery the patient was happy with her new saline implants and feels fabulous in her figure hugging clothes.
To set up your personal consultation with Dr. Rodriguez please contact us at 410-494-8100. Dr. Rodriguez has 5 star patient reviews at many Plastic Surgery Portals for his Breast Augmentation procedure. We also offer the best Saline and Silicone Implant Prices in the Baltimore area!
To see more Before and After Photos, return to the Breast Aug Gallery link below.
Patients depicted in our Breast Augmentation gallery have provided their written consent to display their photos online. Every patient is unique, and surgical results may vary. Please contact us if you have any questions.
Video

Dr. Rodriguez discusses the decisions you need to make when choosing breast implants.

Watch Video