Breast Aug 450 cc High Profile via armpit incision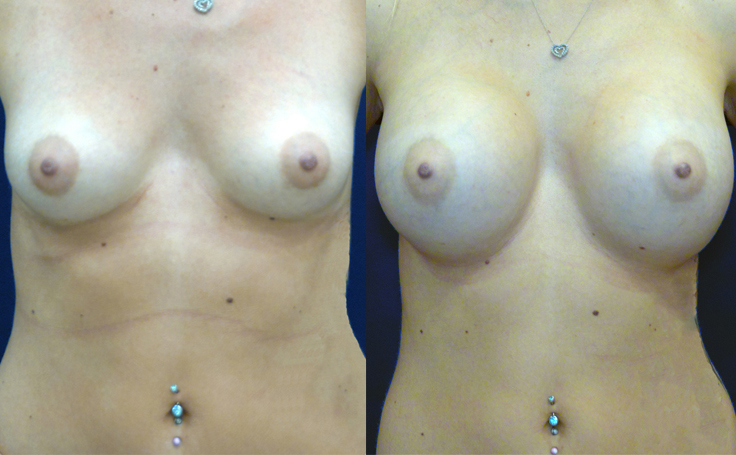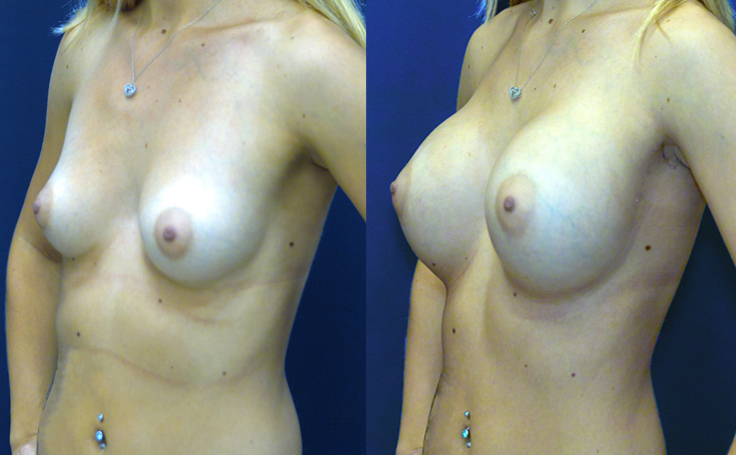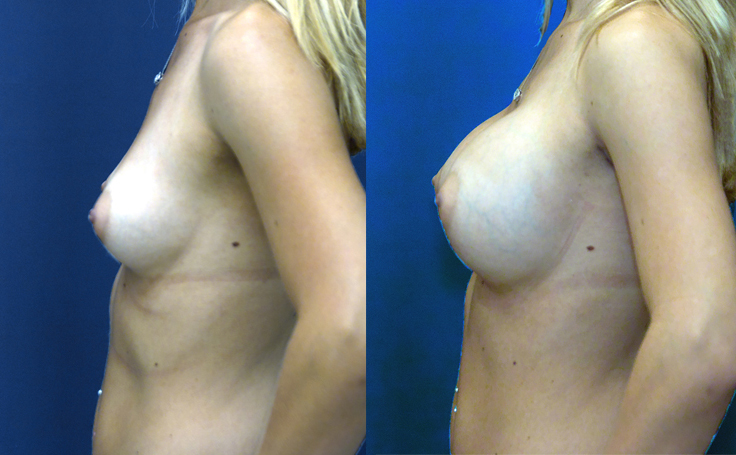 This 106 lb. patient chose two different size implants to help her achieve symmetry with her breasts. She chose a 450 cc High Profile Silicone Implant for her right breast and a 475 cc High Profile Silicone Implant for her left breast.
In her consultation with Dr. Ricardo Rodriguez she discussed her goals to have even sized larger breasts with noticeable cleavage and no visible scar. Dr. Rodriguez performed her surgery using the armpit (axillary) incision to place her silicone implants under the muscle. As you can see this patient has no visible scars and her results are great!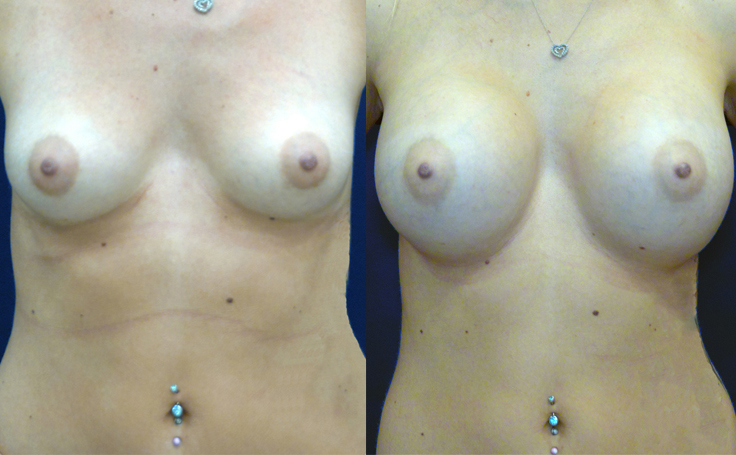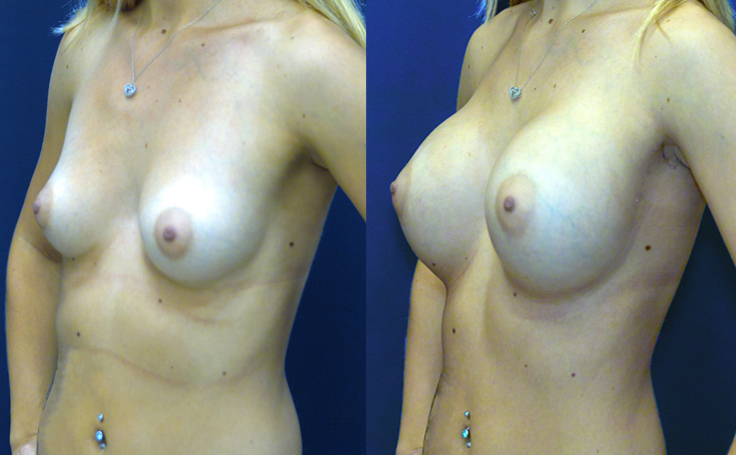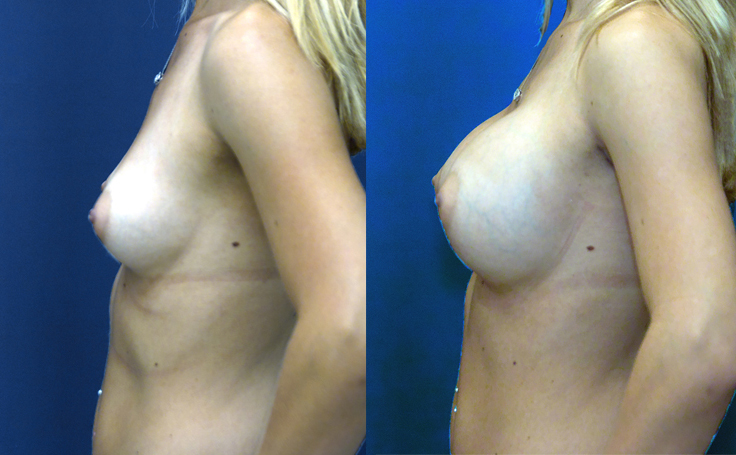 Dr. Ricardo Rodriguez performed Breast Augmentation on this 23-year-old, 106 lb. Caucasian patient, using a small incision placed in her armpit area (axillary). Her procedure was performed with IV-sedation anesthesia in his fully accredited AAAASF Surgical Facility in Baltimore, Maryland.
This young Baltimore woman wanted to correct the minor unevenness of her breast. She had her consult within a week of calling our office and surgery about 3 weeks later. During her consultation with Dr. Rodriguez she discussed her desire to have even, larger breasts with cleavage and that she did not want a visible scar. She and Dr. Rodriguez decided an axillary incision would give her least visible scar to place the High Profile Silicone Implants.
To improve the symmetry of her breasts, Dr. Rodriguez inserted through the armpit and behind her chest muscles a 450 cc High Profile Silicone Implant on her right side and a 475 cc High Profile Silicone Implant on her left side. After surgery she went home with a pain pump which helped to keep her comfortable and heal faster, and she was able to go back to work a week later.
Dr. Rodriguez performed her surgery in his Class C, the *highest level of certification* possible with the AAAASF in Baltimore, Maryland. As you can see, the breast augmentation gave her beautiful, symmetrical, and fuller breasts with cleavage. She was very happy with her breast augmentation result! To find out how to get cleavage with your breast implants, read Dr. Rodriguez' blog post: How do I get more cleavage with my breast implants.
To schedule your consult appointment with Dr. Rodriguez, please contact us at 410-494-8100.
Dr. Rodriguez has 5 star patient reviews at many Plastic Surgery Portals for his Breast Augmentation procedure. Patients adore the office staff, Dr. Rodriguez' bedside manner, and the fact that they play a vital role in all of the decisions.
To see more Before and After Photos, return to the Breast Aug Gallery link below.
Patients depicted in our Breast Augmentation gallery have provided their written consent to display their photos online. Every patient is unique, and surgical results may vary. Please contact us if you have any questions.
Video

Dr. Rodriguez discusses the decisions you need to make when choosing breast implants.

Watch Video