Moderate Profile 375cc Silicone Breast Aug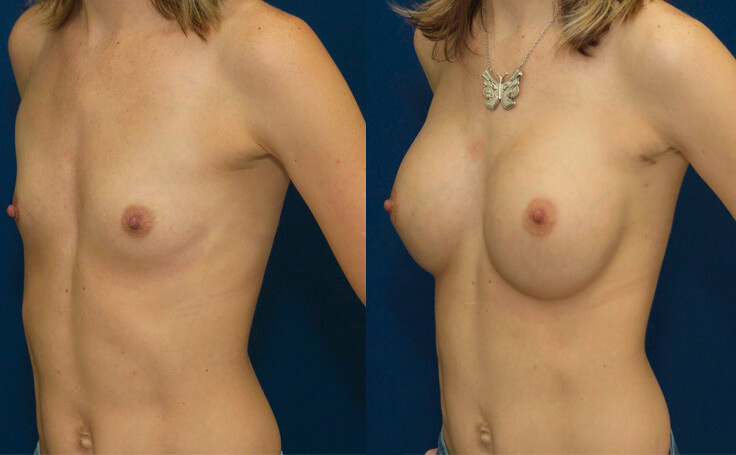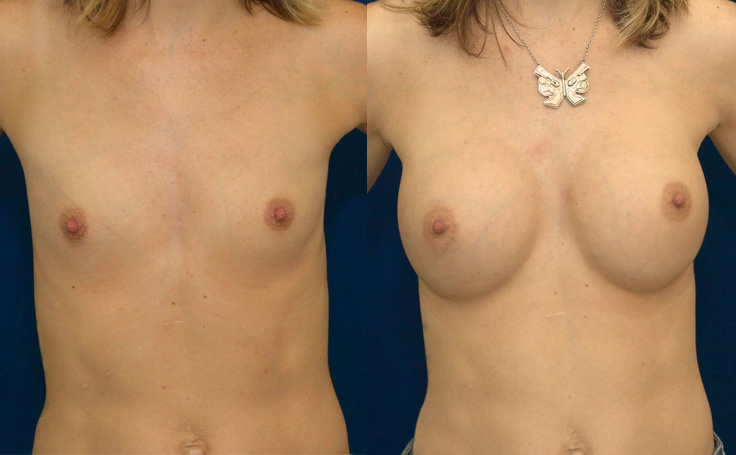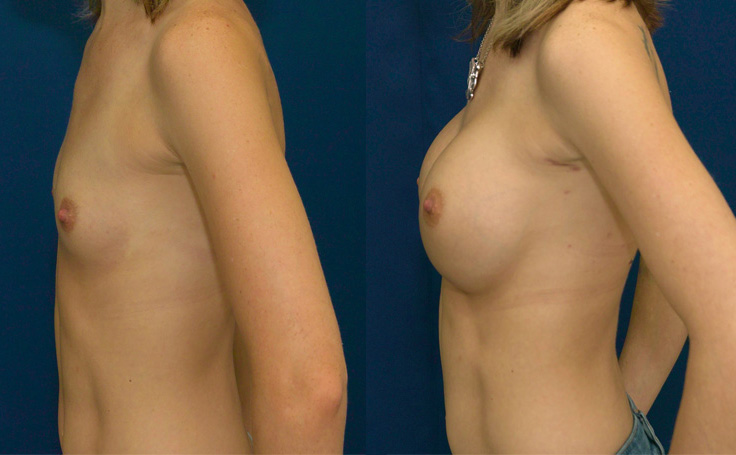 After consulting with Dr. Ricardo Rodriguez, this small framed patient chose 375cc moderate profile implants which were inserted through her armpit.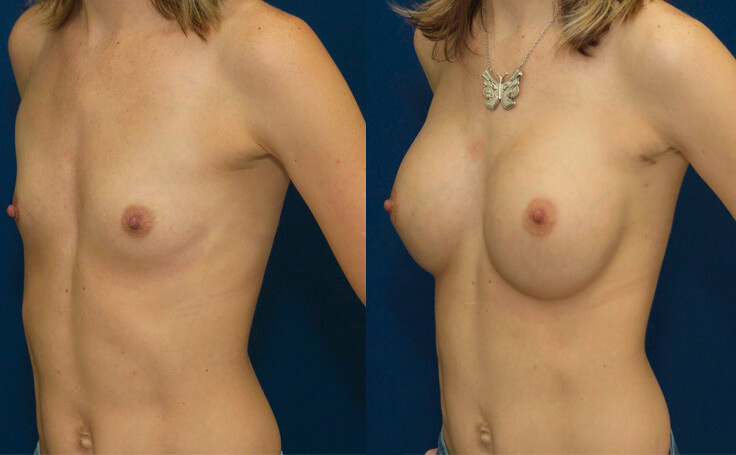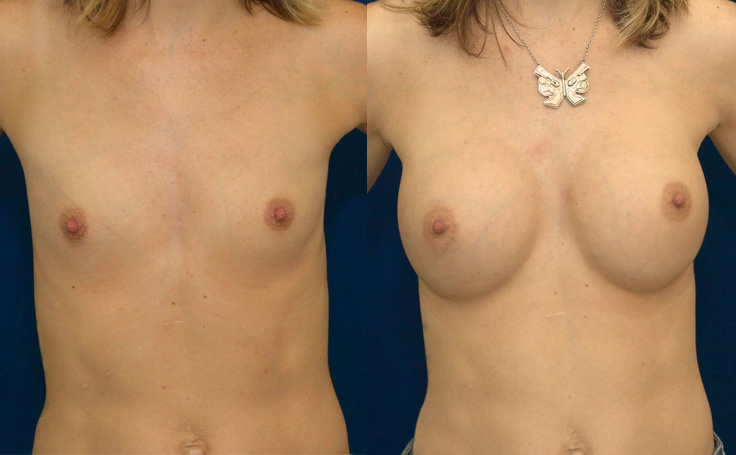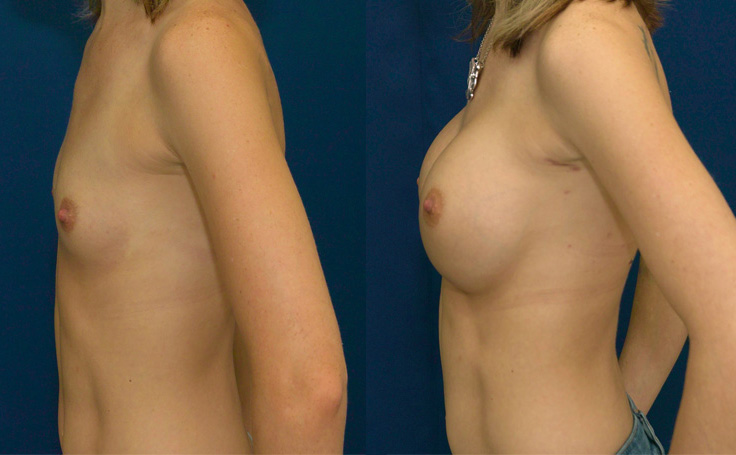 Dr. Rodriguez was contacted by this 23 year old patient who was looking for options to enhance her current breast size.  Dr. Rodriguez started her Breast Augmentation consultation by first determining that the patient preferred Silicone Implants. Based on her chest wall size and petite statue,  it was determined that a moderate profile implant would be appropriate for her petite stature.  Dr. Rodriguez spent time with this patient as she tried several silicone breast implant sizers to determine what size she felt would be best for her. She decided on 375cc moderate profile silicone implants to complement the rest of her body frame.  
The same day that this patient had her consultation with Dr. Rodriguez, she decided to go forward with her Breast Augmentation and set up her surgery date. After she was medically cleared for surgery, Dr. Rodriguez performed Breast Augmentation surgery using IV-Sedation in his Cosmetic Surgery Facility in Baltimore, Maryland.
Dr. Rodriguez inserted the 375cc silicone implants through a small incision in her (axillary) armpit area. By making the incision in this location,  she has no scars on the breast. To learn more about the breast implant incision choices, read Dr. Rodriguez's blog post:  Where do Breast Implants get inserted? Following the surgery, the patient was very happy with her results. You can see from the post op photos that her breast shape and size are in natural proportion to her body.
To schedule your personal consultation with Dr. Rodriguez contact us at 410-494-8100. Dr. Rodriguez has 5 star patient reviews at many Plastic Surgery portals for his Breast Augmentation procedure.
Patients depicted in our Breast Augmentation gallery have provided their written consent to display their photos online. Every patient is unique, and surgical results may vary. Please contact us if you have any questions.
Video

Dr. Rodriguez discusses the decisions you need to make when choosing breast implants.

Watch Video