375 cc High Profile Silicone Implants through axilla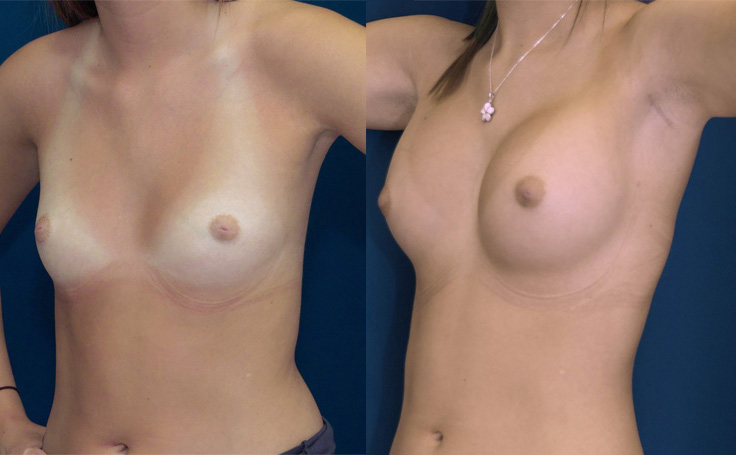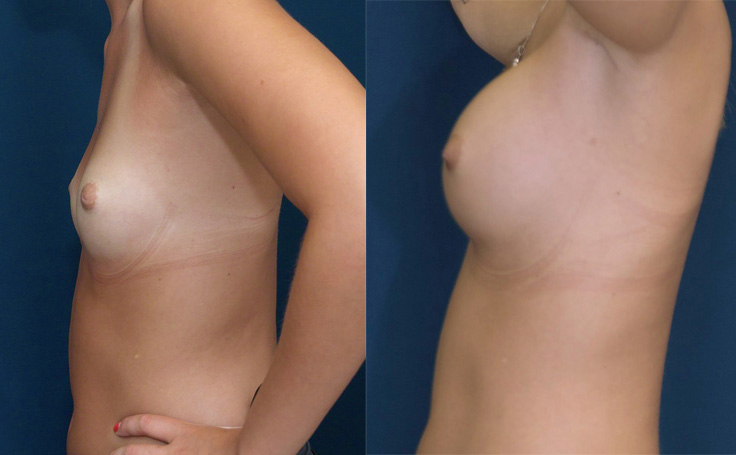 This young Baltimore patient wanted fuller breasts without any breast scars. Dr. Rodriguez was able to avoid scars on her breasts by inserting her silicone implants through her armpit.  She underwent transaxillary Breast Augmentation with high profile 375 cc Silicone Breast Implants .  In addition she had Liposuction to her flanks to enhance her 5'9" slender physique.  The patient was very happy with her beautiful results.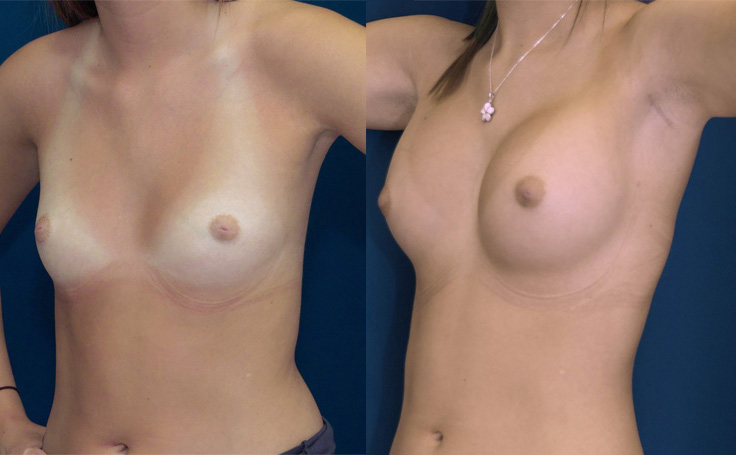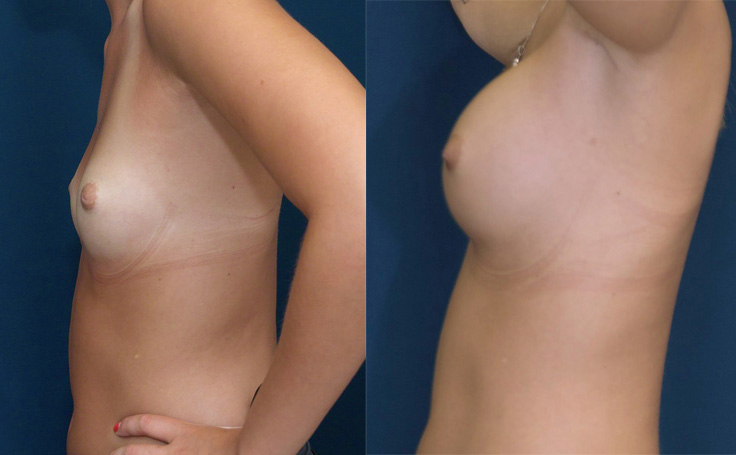 This young patient chose high profile 375 cc Silicone Breast Implants along with liposuction to her flanks.  Dr. Rodriguez performed both procedures at the same surgical session in his Baltimore, Maryland Cosmetic Surgery Facility.  
During her initial and pre-operative consultations, Dr. Rodriguez listened to her concerns and goals and they determined that high profile implants would give her the fullness that she wanted.   High profile implants are often chosen by women who are slender and want more projection outward, instead of fullness on the side of the breast.  See Dr. Rodriguez Breast implant selection: Should you choose moderate or high profile implants?  To schedule your personal consultation with Dr. Rodriguez contact us at 410-494-8100.  
To see more patient cases go back to the Breast Augmentation gallery at the link below.
Patients depicted in our Breast Augmentation gallery have provided their written consent to display their photos online. Every patient is unique, and surgical results may vary. Please contact us if you have any questions.
Video

Dr. Rodriguez discusses the decisions you need to make when choosing breast implants.

Watch Video