280cc Moderate Profile Silicone Implants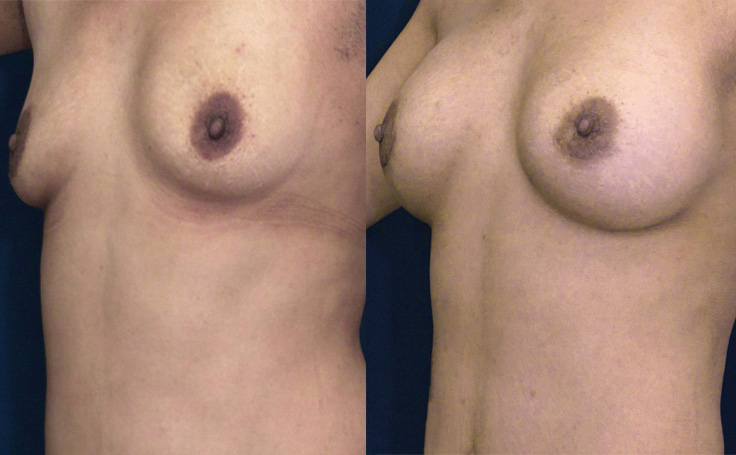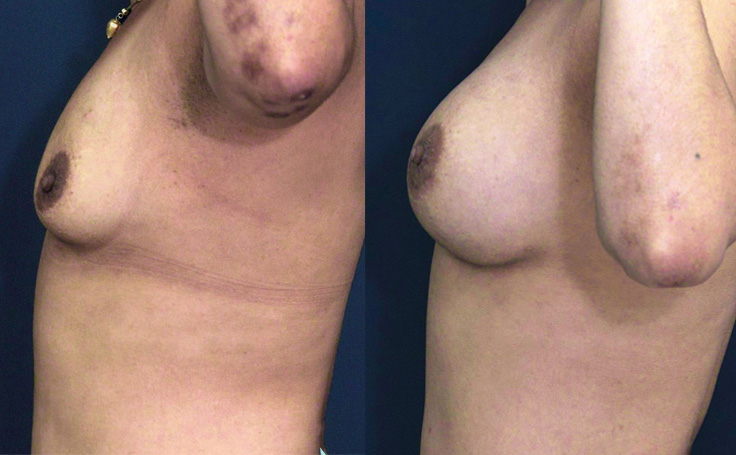 For this petite patient, Dr. Rodriguez placed 280 cc Silicone Breast Implants behind her chest mucles via infra-areolar nipple incisions, giving her undetectable scars.   The procedure was performed while the patient was under IV-sedation anesthesia in Dr. Rodriguez' Baltimore, surgical facility.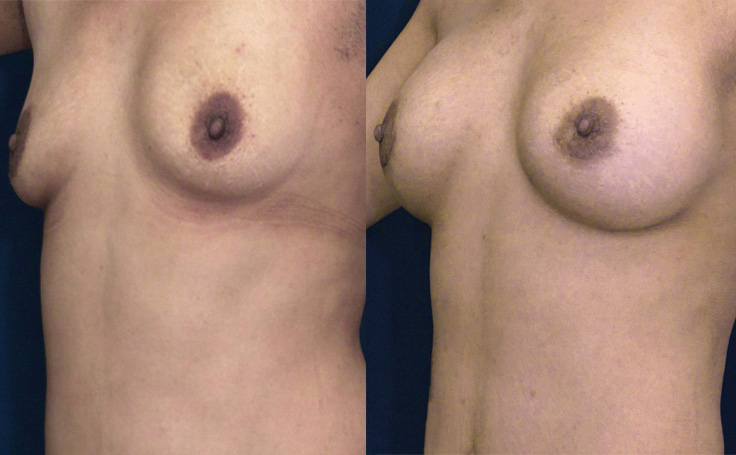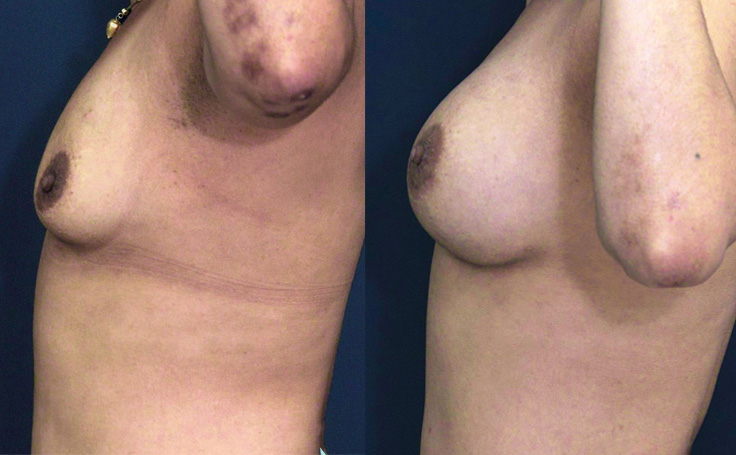 This 41-year-old petite Hispanic female patient came to ASPS Board Certified Plastic Surgeon Dr. Ricardo Rodriguez of Baltimore, Maryland requesting fuller breasts.   After spending in consultation with Dr. Rodriguez, this patient chose to move forward with Silicone Breast Implants. 
Dr. Rodriguez inserted the 280 cc Moderate Profile Silicone Implants using an infraareolar incision in her nipple. This incision is placed in the bottom half of the nipple perimeter.   As you can see from the photos, the surgery went well and the patient is delighted with the natural appearance her breast enhancement. 
To schedule your consultation with Dr. Rodriguez contact us at 410-494-8100. To see more Before and After Photos, return to the Breast Aug Gallery link below.
Patients depicted in our Breast Augmentation gallery have provided their written consent to display their photos online. Every patient is unique, and surgical results may vary. Please contact us if you have any questions.
Video

Dr. Rodriguez discusses the decisions you need to make when choosing breast implants.

Watch Video