High Profile Saline 480 cc in small breasts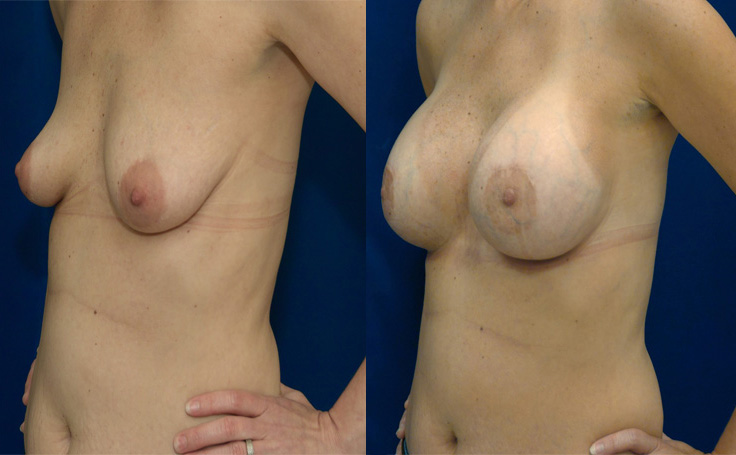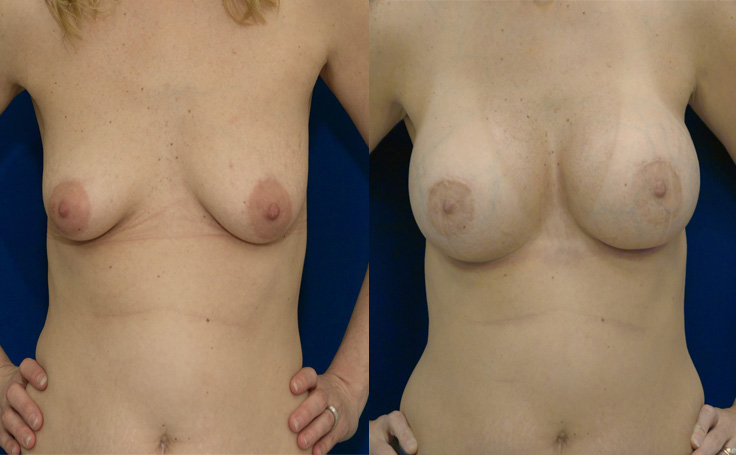 This patient in her 30's didn't like the size and shape of her breasts and wanted a significant increase in her bust line, she opted to have her Breast Augmentation with High Profile Saline Implants filled to 480 cc's.  The breast implants gave her full, natural looking breasts.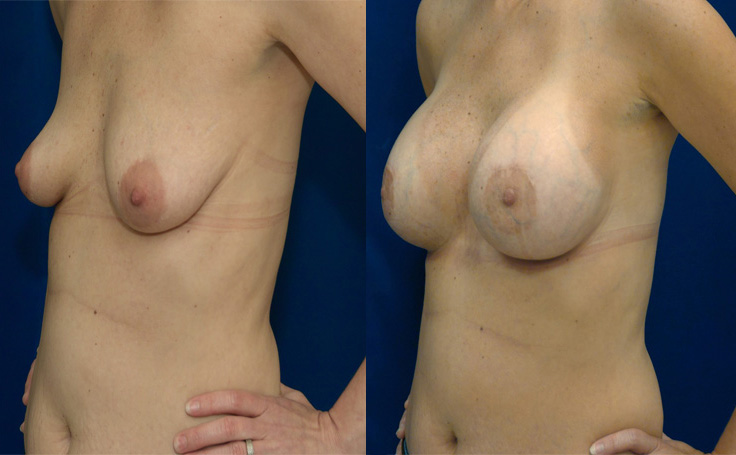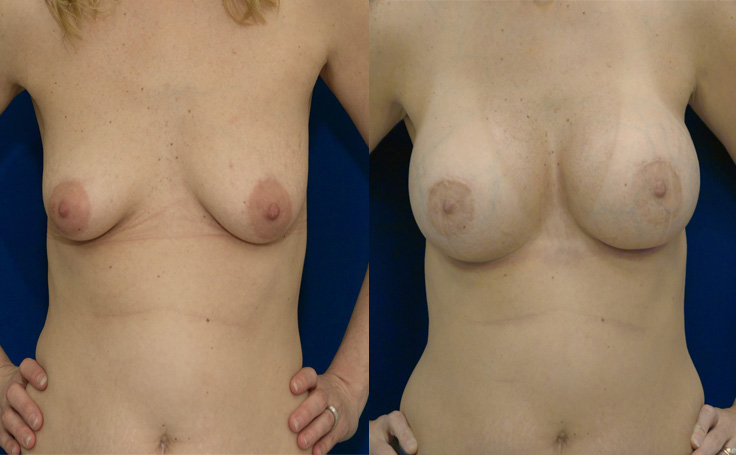 This Baltimore patient came to Dr. Ricardo Rodriguez seeking larger and perkier bust line. As a Board Certified Plastic Surgeon, Dr. Rodriguez helped this 37 year old mother to understand what her options were. During her consultation with Dr. Rodriguez the two of them worked together to determine incision location, type, breast implant size, breast implant fill and other important factors.
As you can see, this patient's results are superb and she is very pleased with her Breast Augmentation surgery with Dr. Rodriguez. They compliment her figure well.
If you would like to know more about what factors to consider before you have Breast Augmentation, see Dr. Rodriguez' blog post about the 7 questions you'll need to consider during your consultation.
To schedule your personal consultation with Dr. Rodriguez contact us at 410-494-8100. Dr. Rodriguez has 5 star patient reviews at many Plastic Surgery Portals for his Breast Augmentation procedure. Patients like the office, Dr. Rodriguez' bedside manner, and the fact that they play a vital role in all of the decisions.
Patients depicted in our Breast Augmentation gallery have provided their written consent to display their photos online. Every patient is unique, and surgical results may vary. Please contact us if you have any questions.
Video

Dr. Rodriguez discusses the decisions you need to make when choosing breast implants.

Watch Video