Body Lift After Gastric Bypass Surgery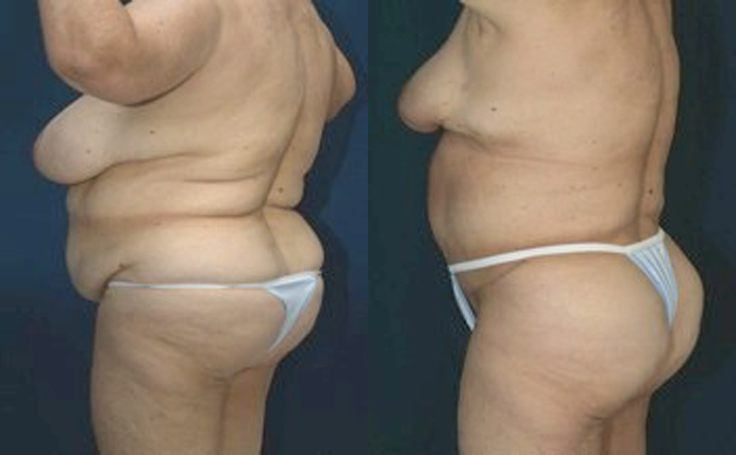 This patient lost over 100 pounds after gastric bypass surgery. She had a large amount of loose hanging skin around her abdomen , side, and back. No amount of exercise can remove this hanging skin. Therefore, the only solution to this problem is to remove the skin,  by performing the Body Lift Procedure.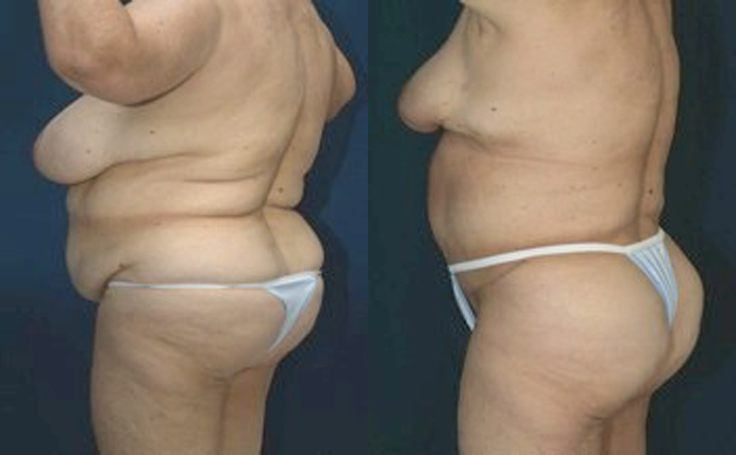 A total body lift takes about 8 hours and is performed out-patient under IV anesthesia. Dr. Rodriguez performed the case in his AAASF accredited surgery center in Baltimore, Maryland. The procedure is a tummy tuck, a butt lift, and an outer thigh lift performed in the same surgical session.
Learn more the Lockwood technique of Body Lifting which is used by Dr. Rodriguez, or watch his video about the procedure. If you would like to get rid of excess skin and transform your body,  contact us here or call us at 410-494-8100.
Patients depicted in our Body Lift gallery have provided their written consent to display their photos online. Every patient is unique, and surgical results may vary. Please contact us if you have any questions.
Video

Tummy Tuck Review after massive weight loss

Watch Video