Abdominoplasty with liposuction (4350 cc fat extracted)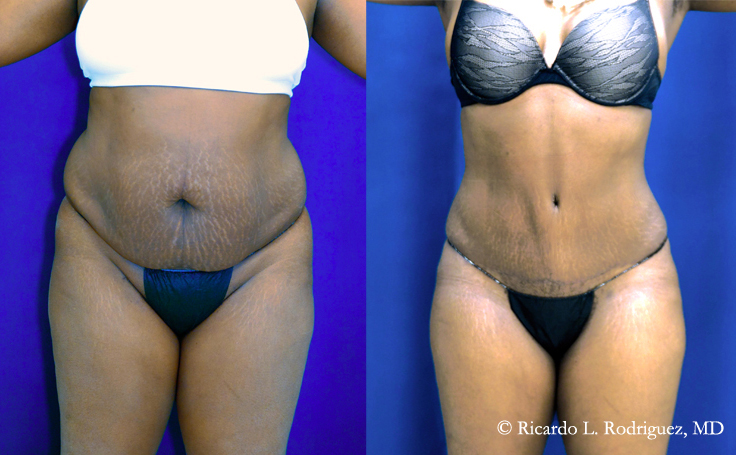 This 190 lb. female had a Tummy Tuck with Liposuction (total of 4350 cc fat extracted) by Dr. Rodriguez in his AAAASF accredited Surgery Center.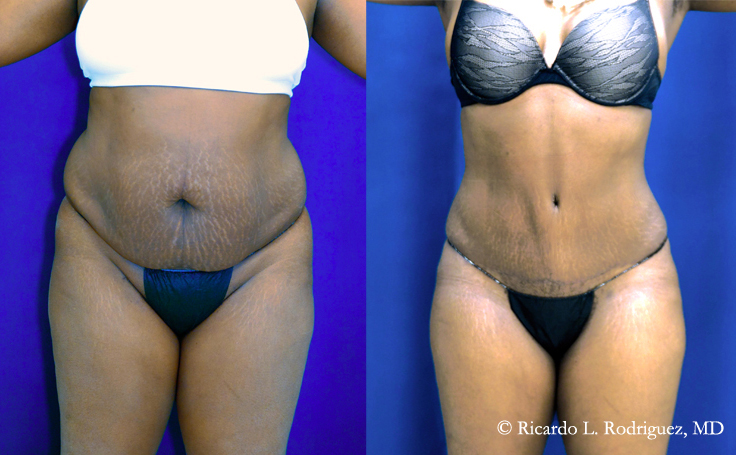 A Tummy Tuck and Liposuction of flanks, sacral area,  and abdomen was performed on this 47 year old female. In total, 4350 cc fat was extracted. The amount liposuctioned from each area was:
flanks: 2000 cc total (left and right)
stomach : 350 cc
sacral area: 2000 cc
The procedure was performed under IV Sedation which was administered by a Board Certified Anesthesiologist.  Dr. Rodriguez's surgery center is AAAASF accredited and Medicare certified to provide the safest possible environment.
Patients depicted in our Tummy Tuck gallery have provided their written consent to display their photos online. Every patient is unique, and surgical results may vary. Please contact us if you have any questions.
Video

Tummy Tuck Review after massive weight loss

Watch Video