Mini Tummy Tuck and BBL with 275 cc fat each cheek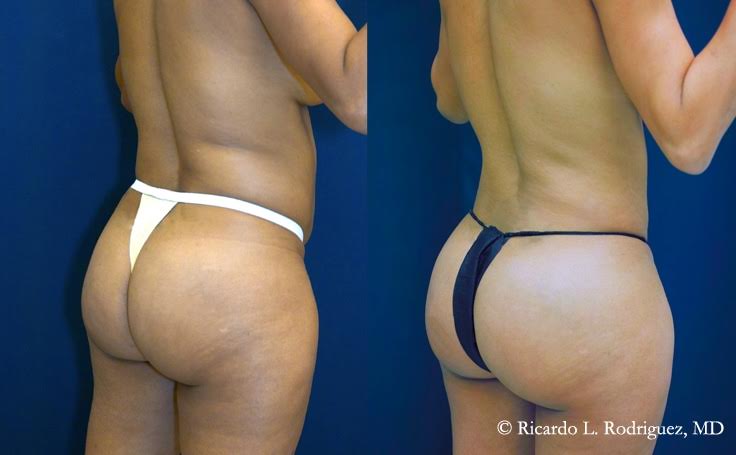 This 47 year old female had a mini tummy tuck with a Brazilian Butt Lift. Although only 275 cc of fat was injected to each side, her buttocks look much fuller and more sensual.  This illustrates the advantage of doing the two procedures together. 
Fat Injected

200 cc - 300 cc each side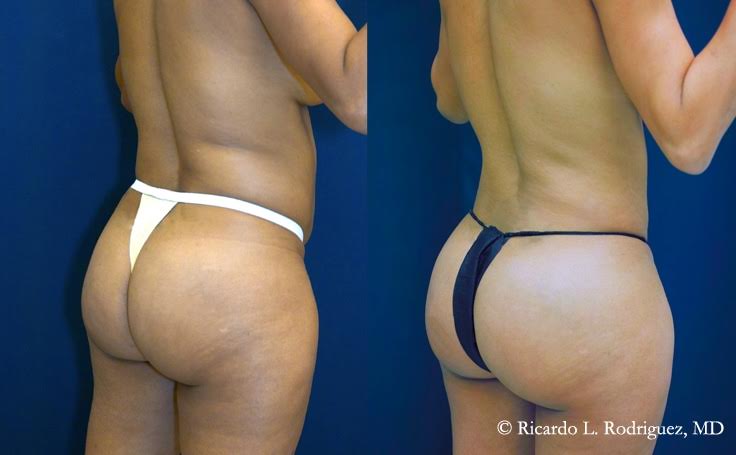 When a Mini Tummy Tuck is performed with the BBL, only a small amount of fat injected into the buttocks can make a big difference! While only 275 cc of fat was injected into each buttock cheek, her butt is fuller , prominent, and youthful.  Long live adipose fat! 
Patients depicted in our Brazilian Butt Lift gallery have provided their written consent to display their photos online. Every patient is unique, and surgical results may vary. Please contact us if you have any questions.
Video

After you have a brazilian butt lift, what will happen if you lose weight? Do you lose the fat graft? 

Watch Video