Brazilian Butt Lift on 5 ft 9 in, 145 pound female with 400 cc to each cheek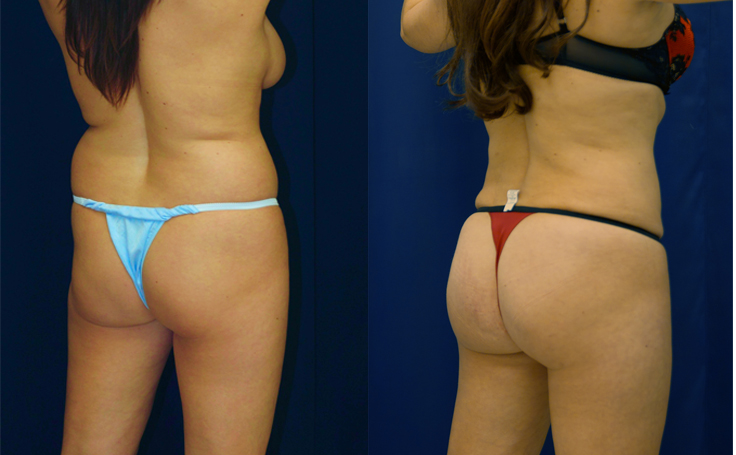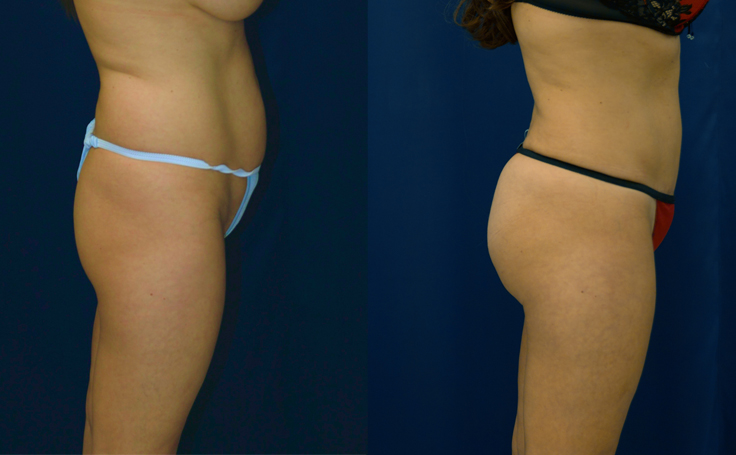 Dr. Rodriguez performed a Brazilian Butt Lift and a Dermolipectomy on this 34 YO , 145 pound female.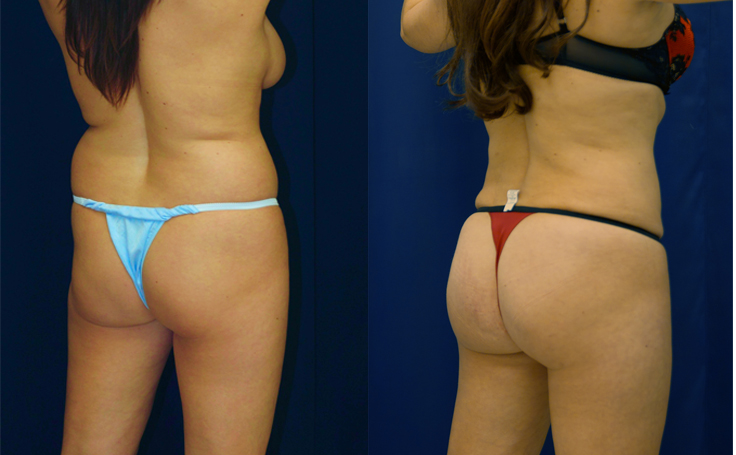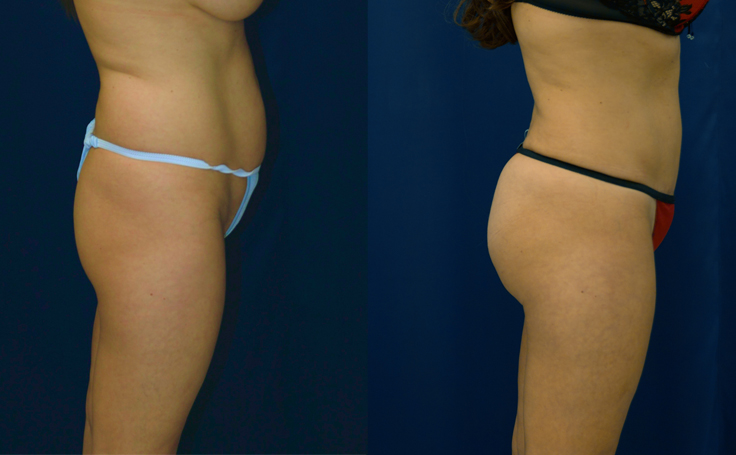 Although this woman was relatively thin, Dr. Rodriguez was able to find enough fat to inject approximately 400 cc fat  into each cheek of her buttocks.   Dr. Rodriguez has a process where he selects the best fat cells, such that only a portion of the fat that is extracted qualifies for re-injection into the buttocks. This is a large part of why the fat graft is permanent.
The procedure was performed under IV sedation and anesthesia was administered by a Board Certified Anesthesiologist in Baltimore.
Patients depicted in our Brazilian Butt Lift gallery have provided their written consent to display their photos online. Every patient is unique, and surgical results may vary. Please contact us if you have any questions.
Video

After you have a brazilian butt lift, what will happen if you lose weight? Do you lose the fat graft? 

Watch Video