Brazilian Butt Lift with 700 cc fat to left buttock & 750 cc fat to right buttock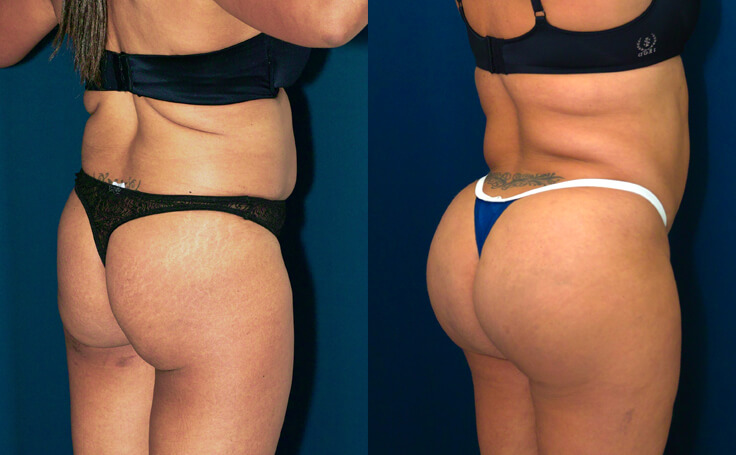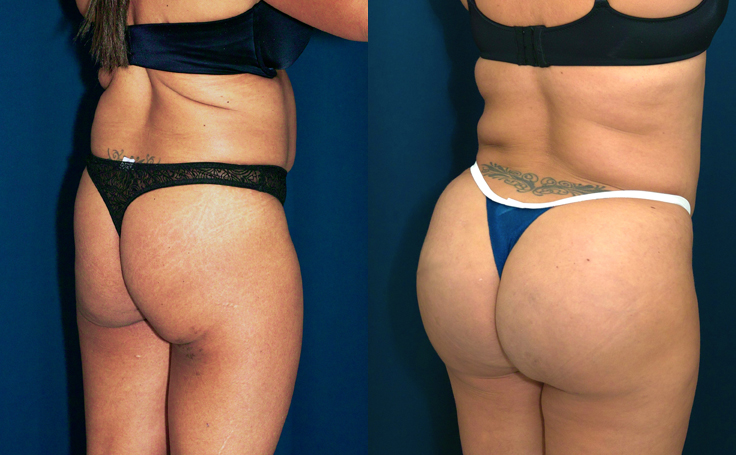 Butt Augmentation with patient's own fat,  on this 170 pound female, with 700 cc's of fat injected into her left butt cheek and 750 cc's of fat injected into her right butt cheek.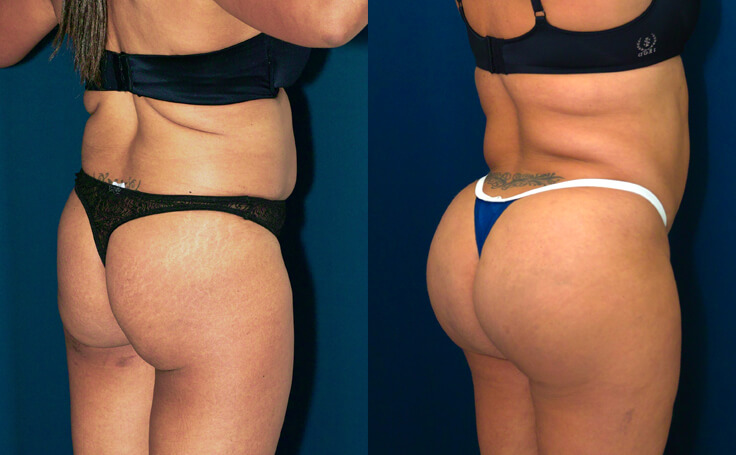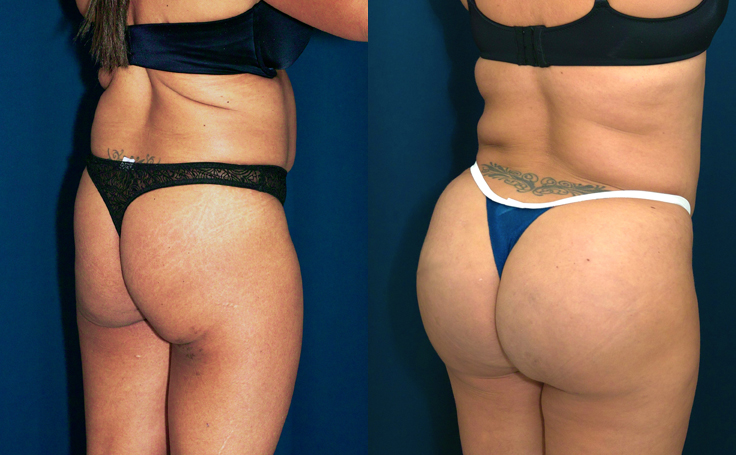 This 170 pound 27-year-old white female came to me because she felt she did not have any curves and her buttocks were flat.  Furthermore that regardless of how much she exercised, she couldn't achieve the shape she desired.  She had fallen and injured her right buttock cheek and felt it was smaller than her left cheek.   After our consultation, she decided to go forward with the Brazilian Butt Lift surgery.
On the morning of her surgery, I had the patient stand in front of the mirror as I marked her abdomen, flanks and scapular for liposuction; as well as her buttocks for fat transfer.  Her surgery was performed under monitored IV-Sedation Anesthesia in my Baltimore Cosmetic Surgery Facility. I liposuctioned her abdomen, flanks, and upper back. 
After my team processed her fat with my special technique, I injected 750 cc's of her fat into her right buttock cheek and 700 cc's of her fat into her left buttock cheek, thus giving her buttocks symmetry, fullness and roundness that you see in her photos.   This patient was extremely happy with her results, she said that she now has the body she never dreamed was possible. 
I'll be happy to help you decide if a Brazilian Butt Lift is right for you!  Contact us by email, or call 410-494-8100 to make your appointment in my Baltimore office, alternatively we could meet via a virtual consultation from the convenience of your home.  
Please return to the photo gallery to see more before and after photos.
Patients depicted in our Brazilian Butt Lift gallery have provided their written consent to display their photos online. Every patient is unique, and surgical results may vary. Please contact us if you have any questions.
Video

After you have a brazilian butt lift, what will happen if you lose weight? Do you lose the fat graft? 

Watch Video