Neck Lift to tighten neck muscle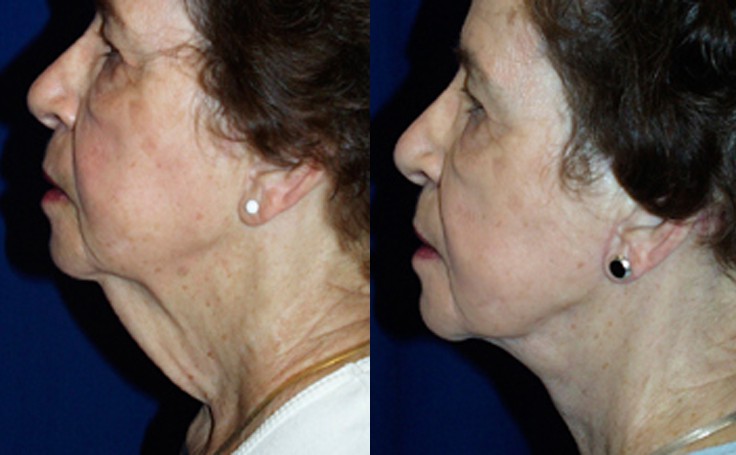 Neck Lift to tighten neck muscle and skin, often referred to as a turkey neck,  on a woman in her 70's.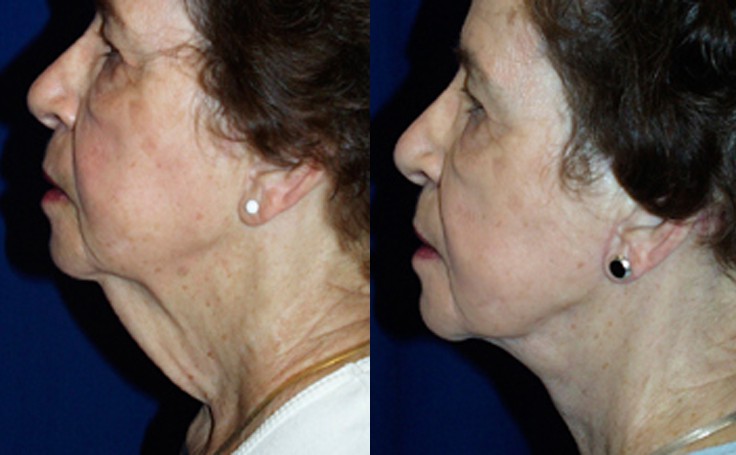 After tightening up the neck muscle, the skin was elevated and tightened. The excess skin was removed and the patient now has a dramatic, smoother neckline.
Patients depicted in our Neck Lift gallery have provided their written consent to display their photos online. Every patient is unique, and surgical results may vary. Please contact us if you have any questions.
Video

The endoscopic Brow Lift is the new Eye Lift because it refreshes the eye area without removing skin from the upper eyelids.

Watch Video