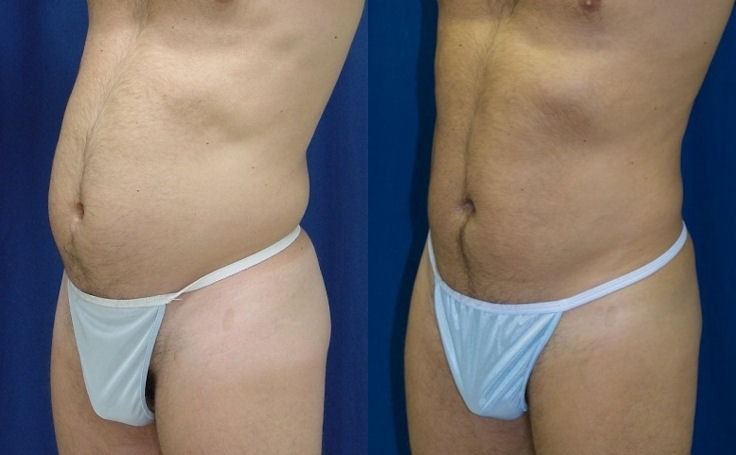 This 150 pound male had Liposuction to his abdomen and love handles (flanks). A total of 1000 cc of fat was removed from those two areas.  Additionally he had small amounts removed from his inner thighs and the area over his buttocks, which is called the posterior triangle.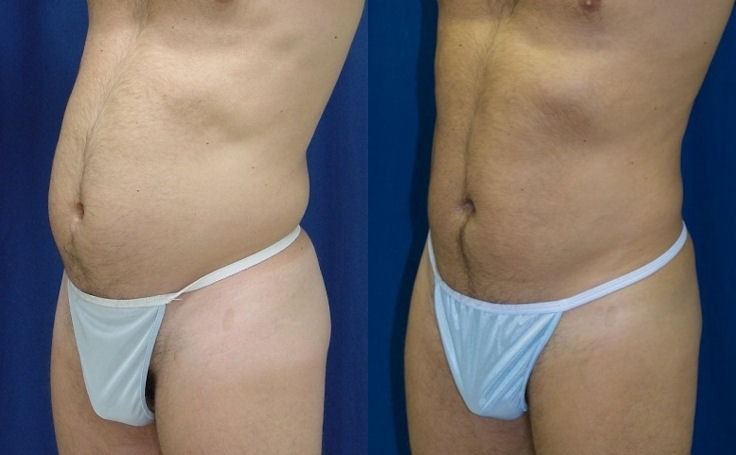 This male patient underwent Liposuction to eliminate bulges of fat from the abdomen. When thin cannulas and proper techniques are used, liposuction offers minimal scarring and quick recovery times. Body contour changes following liposuction can be quite dramatic.
Learn more about liposuction and how Dr. Rodriguez performs this procedure:
Patients depicted in our Liposuction gallery have provided their written consent to display their photos online. Every patient is unique, and surgical results may vary. Please contact us if you have any questions.
Video

Thin cannulas give the best liposuction result! 

Watch Video