Brow Lift to lift upper eyelids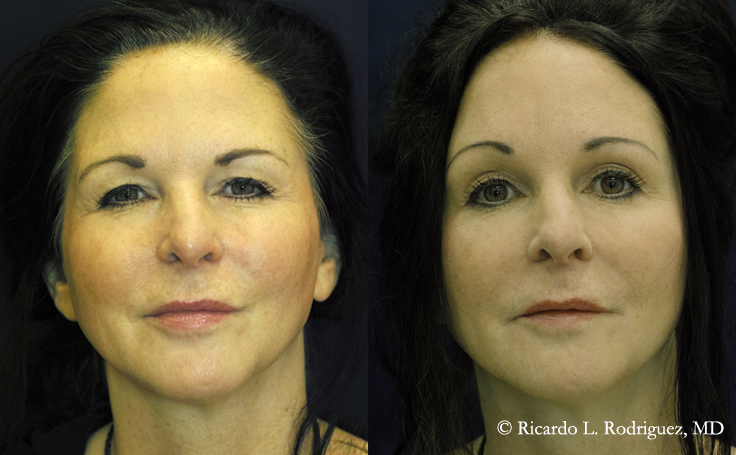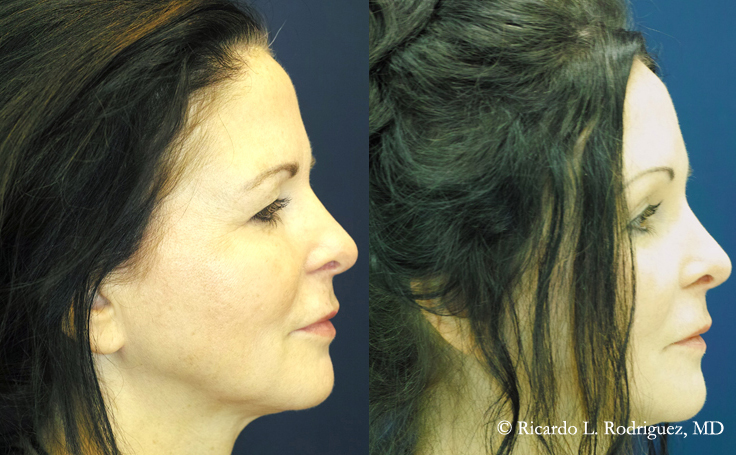 This 5 ft 4 inch 55 year old female wanted to refresh her appearance. Her eyes always looked tired and she felt like she looked older than her age.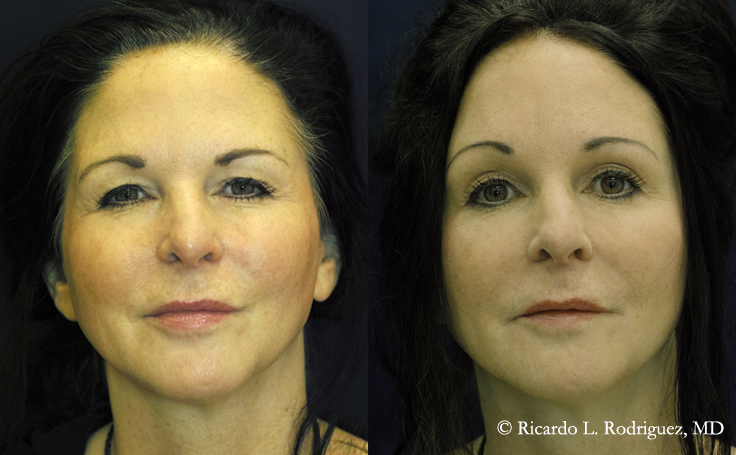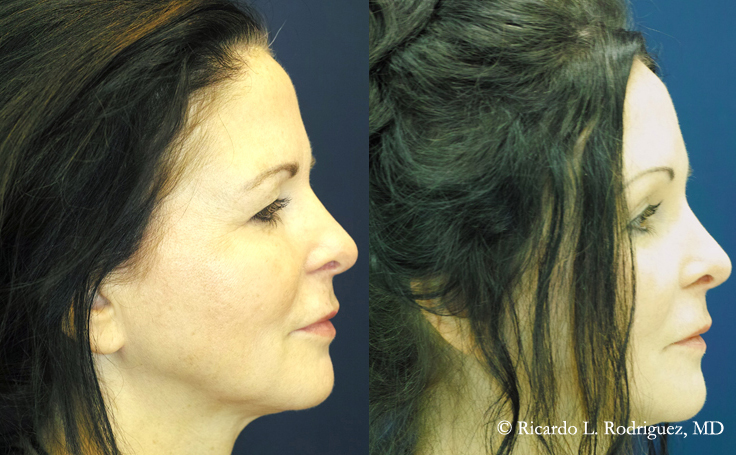 An endoscopic Brow lift was performed by Dr. Rodriguez to lift the upper eyelids and have the face look more rested and refreshed. An endoscope was inserted into two tiny incisions made in the hairline.  The incisions were very small.  You can see that she does not have a frozen or surprised look. Instead her surgical results look natural and relaxed. 
The procedure was performed under IV  sedation which was administered by a Board Certified Anesthesiologist in our AAAASF accredited surgery center.  The Brow Lift procedure takes approximately 2 hours. 
Patients depicted in our Brow Lift gallery have provided their written consent to display their photos online. Every patient is unique, and surgical results may vary. Please contact us if you have any questions.
Video

The endoscopic Brow Lift is the new Eye Lift because it refreshes the eye area without removing skin from the upper eyelids.

Watch Video