Breast Lift with Tummy Tuck & Liposuction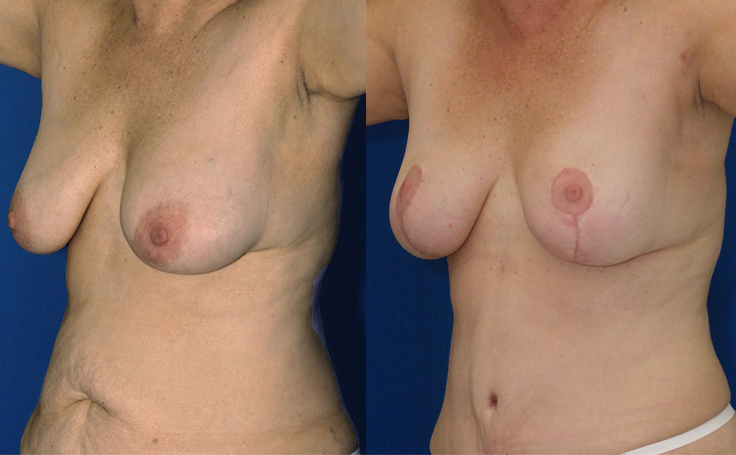 For this 50-year-old Maryland mom, Dr. Rodriguez performed a Vertical Scar (lollipop) Mastopexy (Breast Lift) along with a Tummy Tuck and Liposuction. The procedure was performed under IV anesthesia in Dr. Rodriguez's out patient surgery center.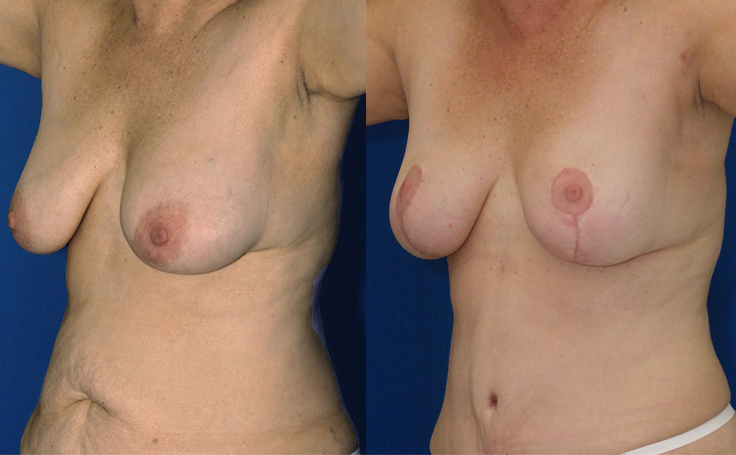 This 50-year-old, 5 feet 2 inches, 133 lb. woman came to Dr. Rodriguez because she did not like the way her body had aged. She was unhappy with the way her breasts sagged and how her abdomen had stretched out, and that she could no longer conceal it with her clothes. She decided to have her Mommy Makeover all at the same time.
Dr. Rodriguez discussed the advantages to having the Vertical Scar Breast Lift, along with Tummy Tuck and Liposuction to her Flanks, Inner Thighs and Axillia (armpit area) with IV-sedation anesthesia in his fully accredited AAAASF Surgical Facility in Baltimore, Maryland. See Dr. Rodriguez's blog: Multiple cosmetic procedures at the same time are common.
As you can see, her breasts are round and lifted, her tummy is flat, firm and wrinkle free and after liposuction to her flanks, she no longer has a muffin top over her jeans. She is very pleased with her results and she plans on revitalizing her face in the next few years.
We have convenient appointments open, to set up your personal consultation with Dr. Rodriguez please contact us at 410-494-8100. Dr. Rodriguez has 5 star patient reviews at many Plastic Surgery Portals for his Breast Augmentation procedure. Patients like the office staff, our Facility, Dr. Rodriguez' bedside manner, and the fact that they play a vital role in all of the decisions.
To see more Before and After Photos, return to the Breast Lift Gallery link below.
Patients depicted in our Breast Lift gallery have provided their written consent to display their photos online. Every patient is unique, and surgical results may vary. Please contact us if you have any questions.
Video

The Crescent Breast Lift allows me to get perkiness, upper pole fullness, and the size of implant the patient wants.

 

Watch Video