Crescent Breast Lift with 450cc Saline Implants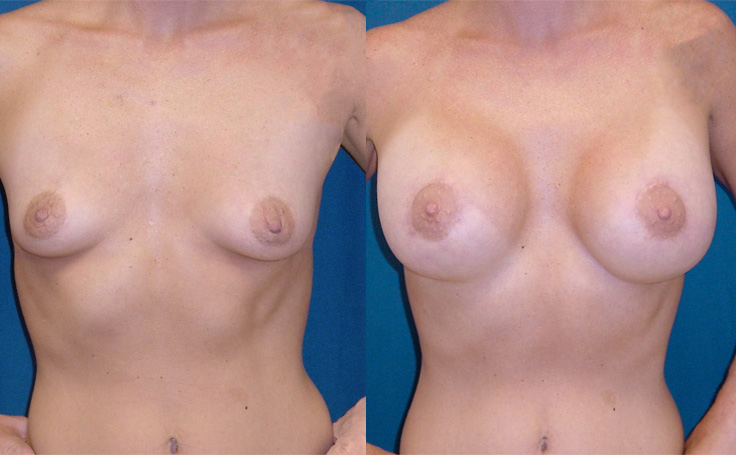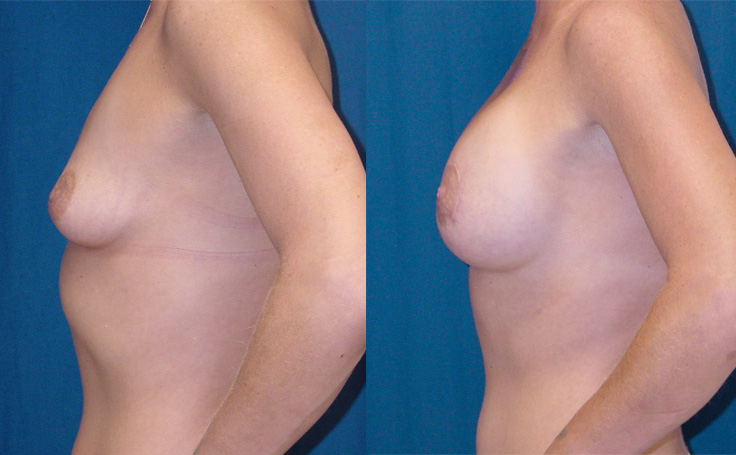 Dr. Rodriguez performed the Crescent Breast Lift with round 450 cc implants on this 35 year old patient. He placed the implants under the muscle through a small incision around the top of her nipple, resulting in beautiful lifted breasts. The incision line is barely detectable.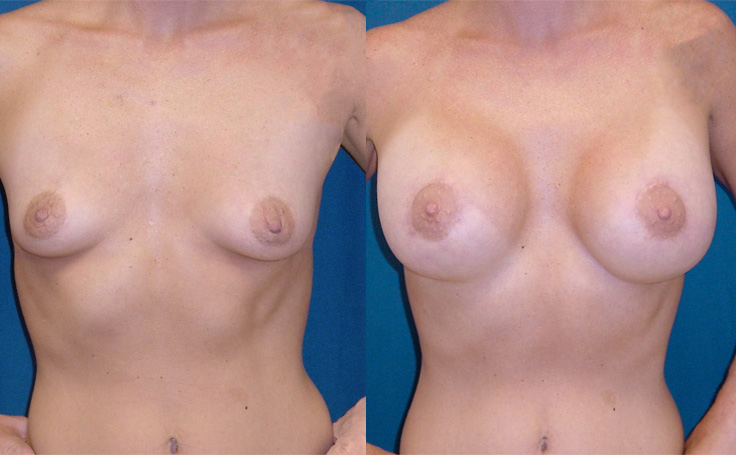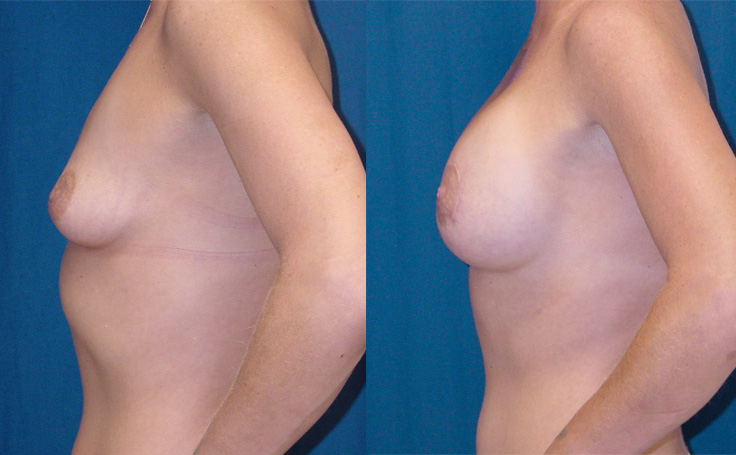 This 35-year old, petite woman was unhappy with her nonexistent cleavage, and wanted a lift and fullness without visible scars. After consulting with Dr. Rodriguez, in his Baltimore office, this New York woman decided to book her breast surgery with Dr. Rodriguez. The surgical plan included a crescent breast lift with 450 cc implants. To keep scars to an absolute minimum, he implants were inserted through a small incision at the top of the nipple line.
The surgery was performed under IV anesthesia in his fully accredited surgical facility in Baltimore, Maryland. The surgical time was approximately 3 hours, and she was able to go back to her hotel after spending less than 2 hours in the recovery room.
To learn more about the Crescent Lift Mastopexy, watch Dr. Rodriguez's video : Breast Lift-What is a Crescent Lift Mastopexy? or read his blog post here.
Notice in her after photos that Dr. Rodriguez achieved her goals for upper breast fullness with cleavage, as well as undetectable scars. See how the scars above the areola are well disguised as they blend with the change in color and texture between the areola and surrounding skin. The patient was thrilled with her results and has recommended many of her New York friends to come to Baltimore to have their cosmetic surgery with Rodriguez in his Baltimore surgery center.
If you would like to set up your personal cosmetic consultation with Dr. Rodriguez, contact us at 410-494-8100. Dr. Rodriguez has 5 star patient reviews at many Plastic Surgery Portals for his Breast Augmentation procedure.
To see more Before and After Photos, return to the Breast Lift with Implants Gallery link below.
Patients depicted in our Breast Lift with Implants gallery have provided their written consent to display their photos online. Every patient is unique, and surgical results may vary. Please contact us if you have any questions.
Video

Dr. Rodriguez discusses the decisions you need to make when choosing breast implants.

Watch Video