Breast Lift and 550cc Implants to correct Tubular Breasts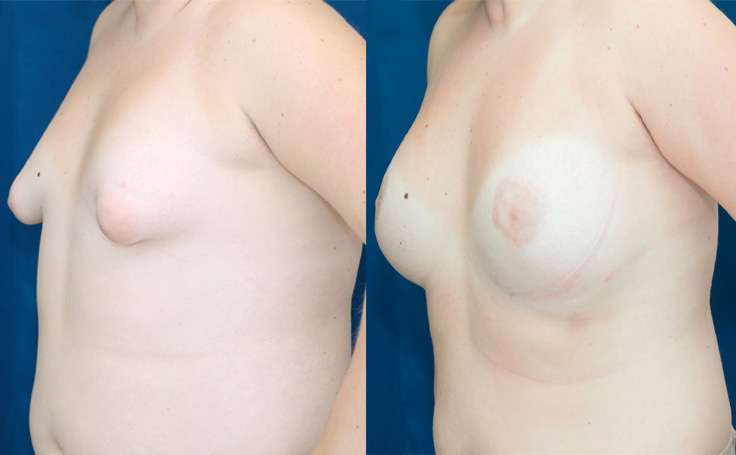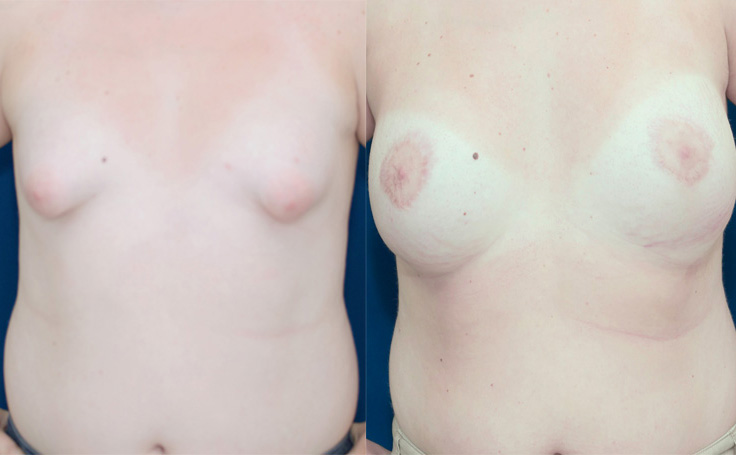 This 21 year old patient had a condition called tuberous breast deformity which means that the shape of the breasts are like tubes. To correct the shape, Dr. Ricardo Rodriguez performed a Breast Lift with 550cc High Profile implants. The mastopexy was performed by changing the position of the nipple, so that the shape of the breasts were lifted. The high profile implant also helped to change the shape of the breasts.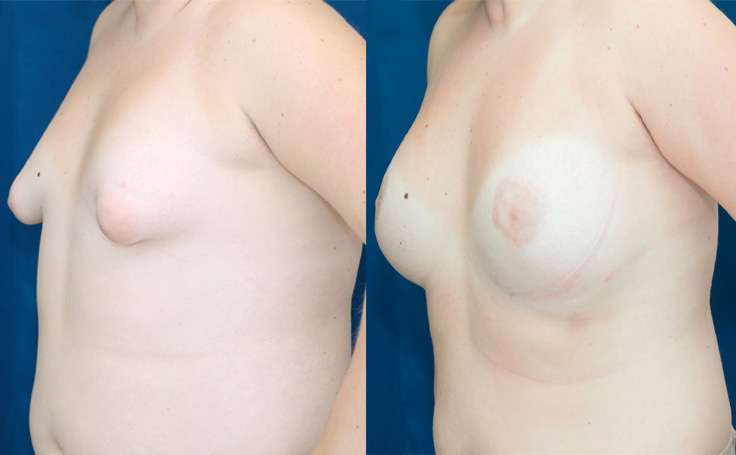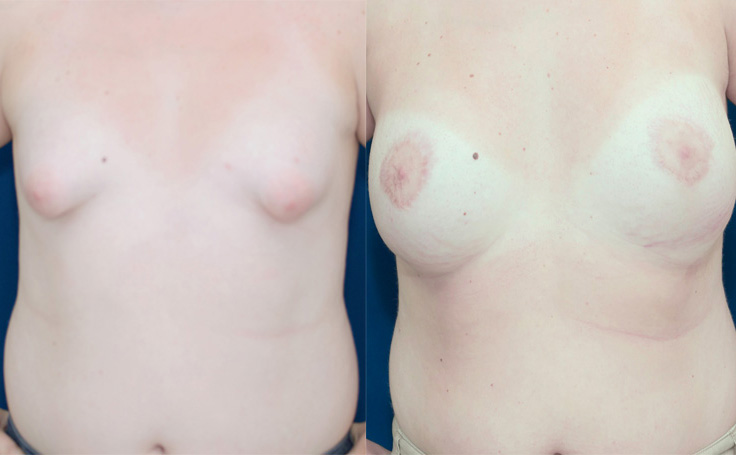 This young woman consulted with Dr. Rodriguez because she felt self-conscious about the shape of her breasts. In order to make her breasts less cylindrical and less tube-like, Dr. Rodriguez' recommended a Mastopexy with High Profile 550cc Silicone Breast Implants.
Dr. Rodriguez performed her surgery in his AAAASF accredited Surgery Center in Baltimore, Maryland. The procedure was performed under IV sedation and took approximately 3 1/2 hours. The surgery resulted in a change to her breast shape, as well as more fullness. Her breasts now appeared to have a natural shape to complement the rest of her body. As you can see her results were just what she wanted-- beautiful shaped and full breasts. She was delighted with her results!
To make an appointment to correct your tuberous breasts, contact us at 410-494-8100. Dr. Rodriguez has 5 star patient reviews at many Plastic Surgery Portals for his Breast Augmentation procedure. You can learn more about tuberous breasts in Dr. Rodriguez's post here.
To see more Before and After Photos, return to the Breast Lift with Implantsgallery link below.
Patients depicted in our Breast Lift with Implants gallery have provided their written consent to display their photos online. Every patient is unique, and surgical results may vary. Please contact us if you have any questions.
Video

Dr. Rodriguez discusses the decisions you need to make when choosing breast implants.

Watch Video