Brazilian Butt Lift with > 600 cc fat per butt cheek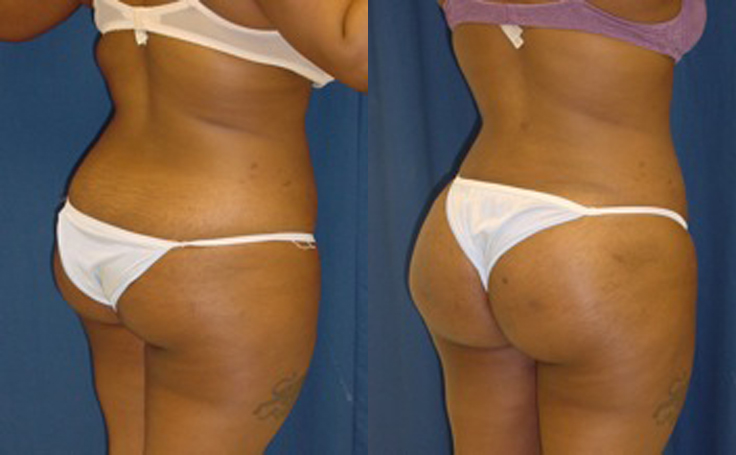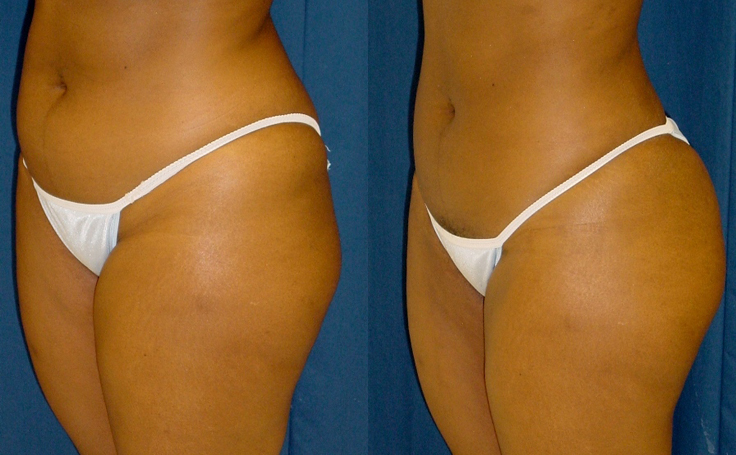 At least 3000 cc of fat were removed and purified for reinjection into the buttocks.  For this Brazilian Butt Lift, 680 cc of fat were injected into the left buttocks and 620 cc into the right buttock.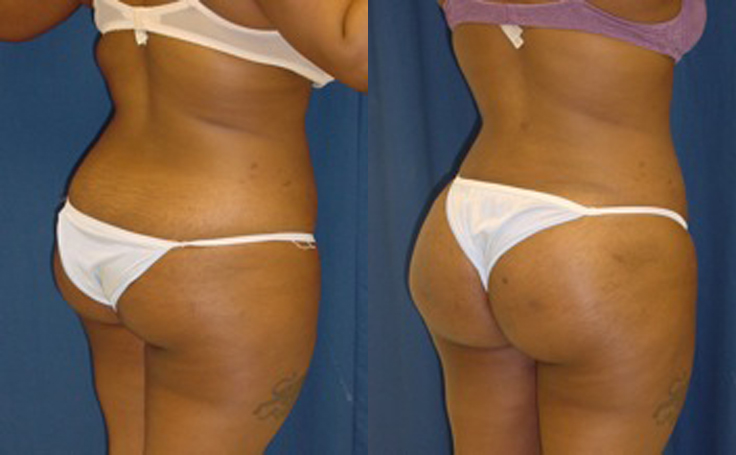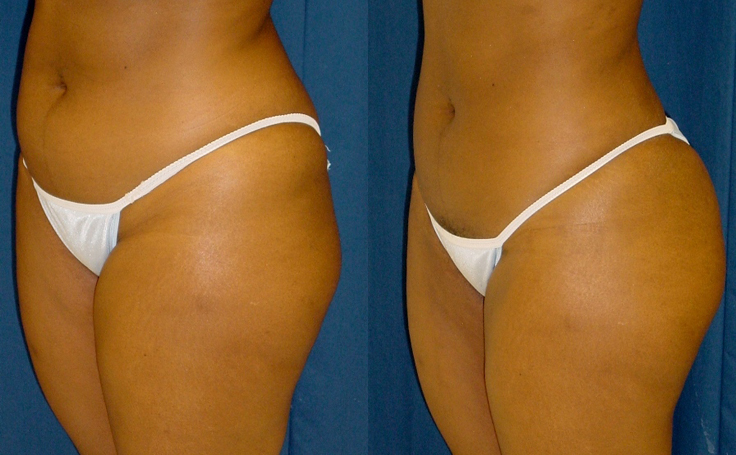 To achieve a prominent and perky buttocks, Dr. Rodriguez first sculpted this patient's body with liposuction to the flanks and stomach.  In her flanks he extracted 1500 cc from each flank side, for a total of 3000 cc fat. After fat extraction, the fat was purified, and the high density portion was reinjected into her buttocks. The final surgical result was a very sensual body profile. Dr. Rodriguez believes that butt augmentation is best achieved by using fat injections instead of butt implants. 
The Brazilian Butt Lift procedure is performed under IV anesthesia with Board Certified Anesthesiologists in Dr. Rodriguez's AAAASF accredited surgery center, located in Baltimore, Maryland.
 To learn more about the things you should know before having the Brazilian Butt Lift, read Dr. Rodriguez's blog post,  6 Essential Questions to Ask Before Having a Brazilian Butt Lift.   To make an appointment and get the body you want now,  contact us here.
Patients depicted in our Brazilian Butt Lift gallery have provided their written consent to display their photos online. Every patient is unique, and surgical results may vary. Please contact us if you have any questions.
Video

After you have a brazilian butt lift, what will happen if you lose weight? Do you lose the fat graft? 

Watch Video