Brazilian Butt Lift with 300 cc fat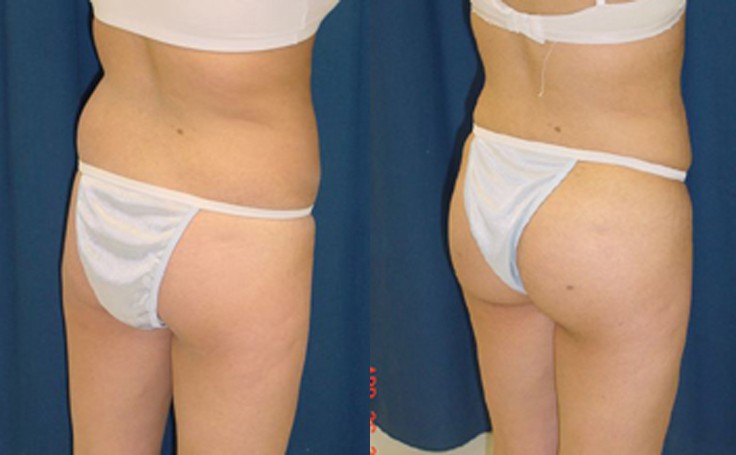 This small frame woman had two areas of liposuction and then approximately  300 cc fat injected into each buttocks.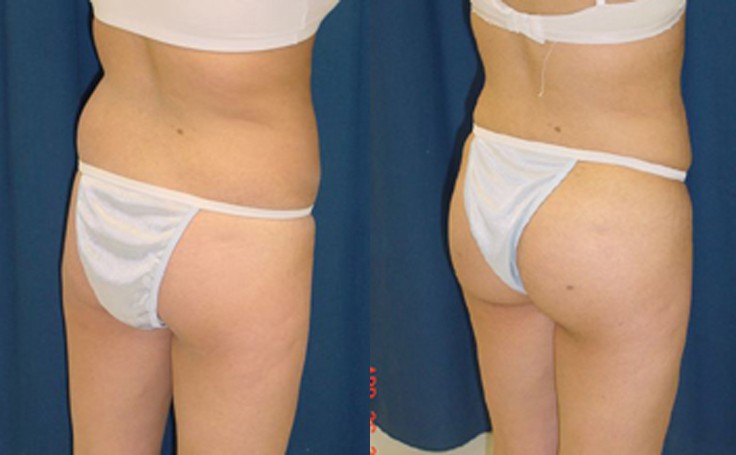 Dr. Rodriguez performed Butt Augmentation with fat injections using the Brazilian Butt Lift technique. Fat was carefully removed from various areas, processed, and then the high density portion was injected into the buttocks region at various depths. Dr. Rodriguez is highly selective about the fat cells which qualify for fat re injection. Only 25% or less of the fat cells removed will meet his strict requirements.
Correct fat processing, selection, and micro-injection methods are essential for a permanent result. The Brazilian Butt Lift procedure is performed  under IV sedation in Dr. Rodriguez's AAAASF accredited surgery center. The anesthesia was administered by a Board Certified Anesthesiologist.
To learn more about the complex series of steps involved with this type of procedure, please see our Brazilian Butt Lift video. If you would like to learn about our Special Summer Promotions , Contact Us, or call the office at 410-494-8100 to set up an appointment.
Patients depicted in our Brazilian Butt Lift gallery have provided their written consent to display their photos online. Every patient is unique, and surgical results may vary. Please contact us if you have any questions.
Video

After you have a brazilian butt lift, what will happen if you lose weight? Do you lose the fat graft? 

Watch Video