Body Lift After 100-lb Weight Loss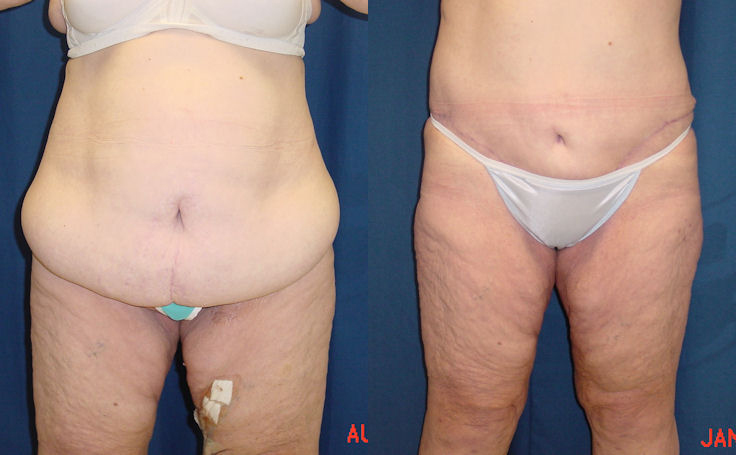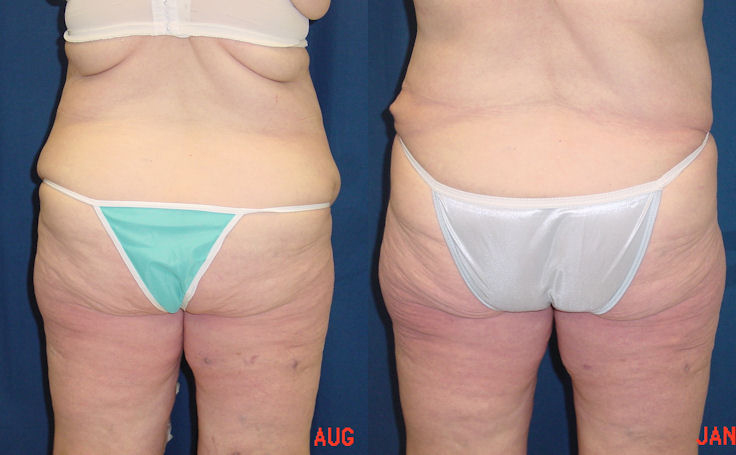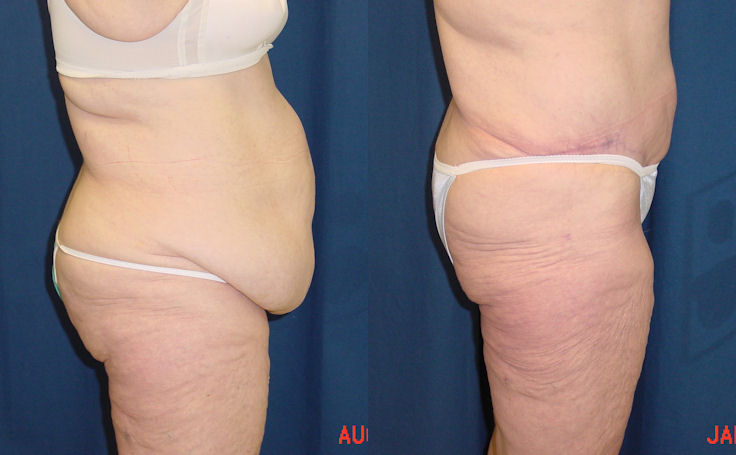 After losing over 100 pounds, this patient (in her 60's) had a large amount of loose and hanging skin. Dr. Rodriguez performed a lower body lift (belt lipectomy) which removed excess skin and fat from her abdomen, stomach, and thigh areas. The body lift also included a buttocks lift which tightened and raised her buttocks.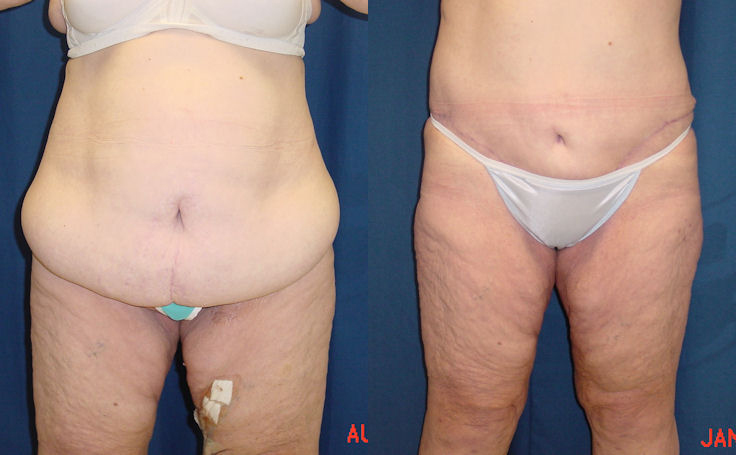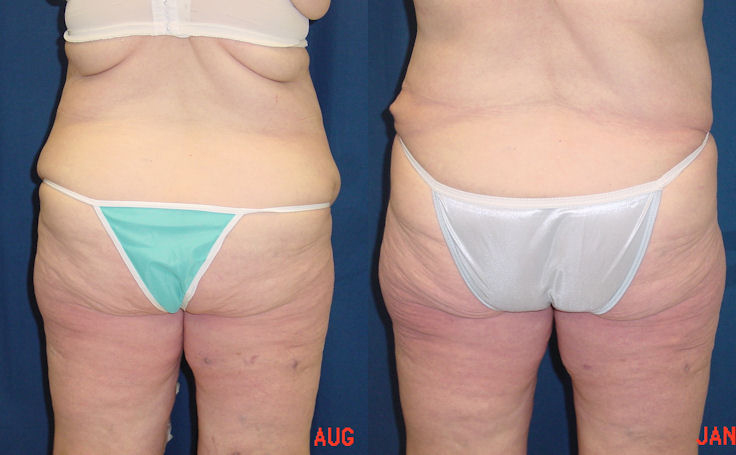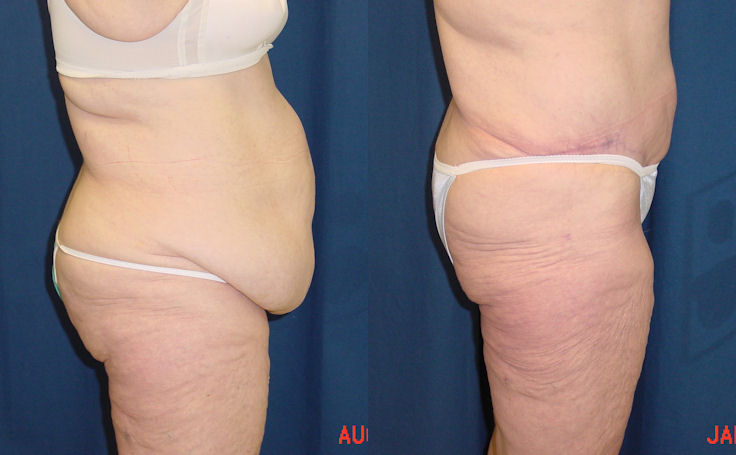 A Lower Body Lift, or Belt Lipectomy, is the combination of a Tummy Tuck, Outer Thigh Lift, and Posterior Buttock Lift performed in the same operative session. Interested in a belt lipectomy (body lift) to get rid of loose skin after weight loss? Check out this blog post where Dr. Rodriguez discusses the Body lift techniques he uses (and why).
Patients depicted in our Body Lift gallery have provided their written consent to display their photos online. Every patient is unique, and surgical results may vary. Please contact us if you have any questions.
Video

Tummy Tuck Review after massive weight loss

Watch Video