Tummy Tuck Reduces Protruding Stomach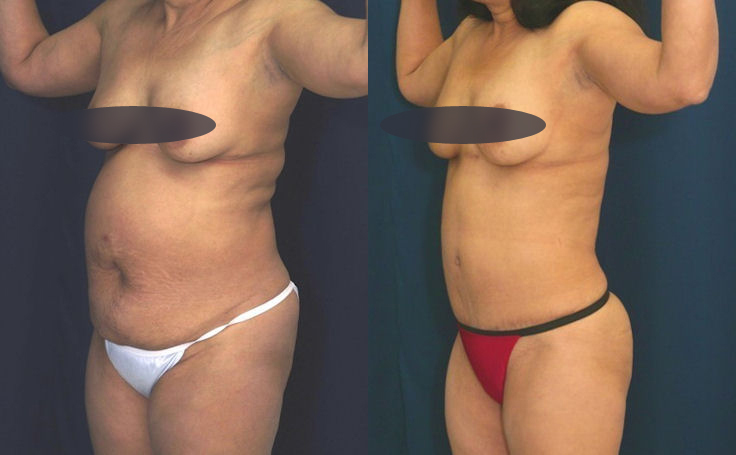 by Dr. Ricardo L Rodriguez
This patient had a tummy tuck performed to remove fat from the middle and lower abdomen. The stomach muscles were also tightened, which reduces the protruding stomach. Notice how, after the surgery, the stomach is flatter and firmer.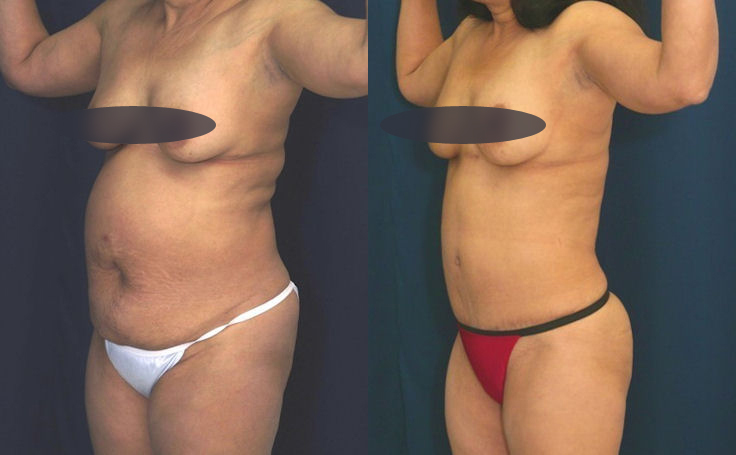 This patient opted to have a Tummy Tuck because of her muscle separation. A separated rectus abdominus muscle can only be closed with surgery.  No amount of exercise can repair this separated muscle.  Therefore, the Tummy Tuck was the only real solution to her problem.
Contact Us by email or phone 410-494-8100 to make an appointment in our Baltimore office. Dr. Rodriguez will help you decide if a Tummy Tuck is right for you!
Patients depicted in our Tummy Tuck gallery have provided their written consent to display their photos online. Every patient is unique, and surgical results may vary. Please contact us if you have any questions.
Video

Tummy Tuck Review after massive weight loss

Watch Video