Liposuction to Love Handles, Abdomen, Thighs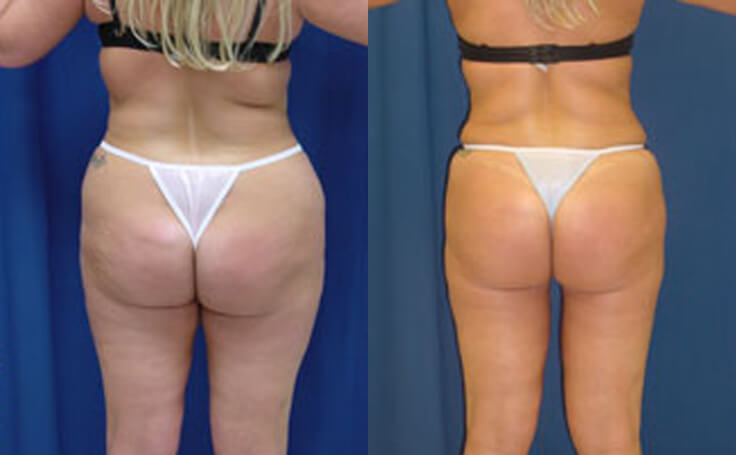 This female patient in her 30's had liposuction performed on multiple areas of her body. More than 4000 cc of fat was removed from the flanks, inner and outer thighs, and posterior triangle.
Fat Removed

4000 cc and greater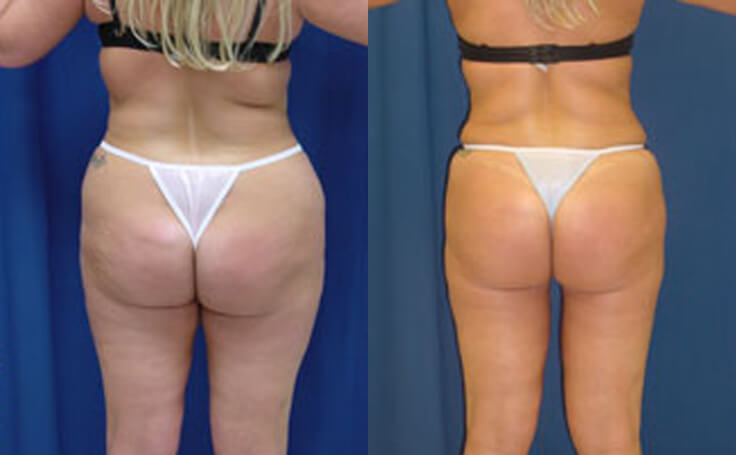 This female patient in her 30's had tumescent Liposuction performed on her flanks by Dr. Rodriguez in Baltimore. The procedure helped remove fat from the hip area and give the body a smoother contour and more streamlined appearance. Amounts removed were as follows:
flanks: 1700 cc total
posterior triangle: 200 cc
inner and outer thighs: 1200 cc
abdomen : 1000 cc
Liposuction is the most commonly performed plastic surgery procedure. Learn more about it:
Blog post by Dr. Rodriguez:
Videos by Dr. Rodriguez:
Patients depicted in our Liposuction gallery have provided their written consent to display their photos online. Every patient is unique, and surgical results may vary. Please contact us if you have any questions.
Video

Thin cannulas give the best liposuction result!

Watch Video