Female Lip Lift with 1.0 cm post op length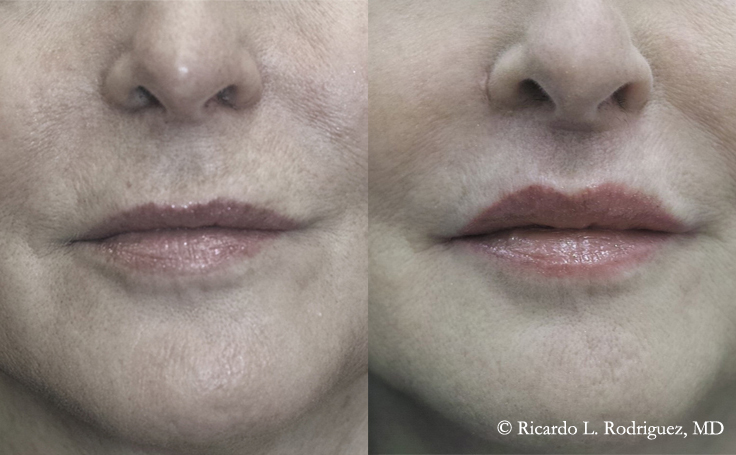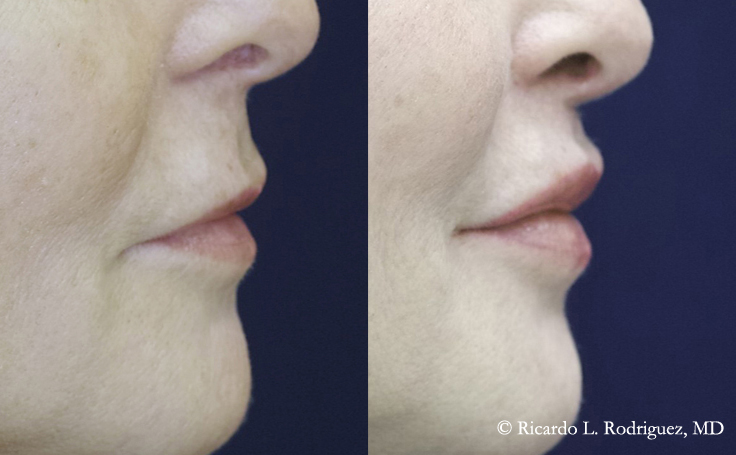 Lip Lift performed on a 55 year old, 5 ft 5 in female to rejuvenate the mouth area.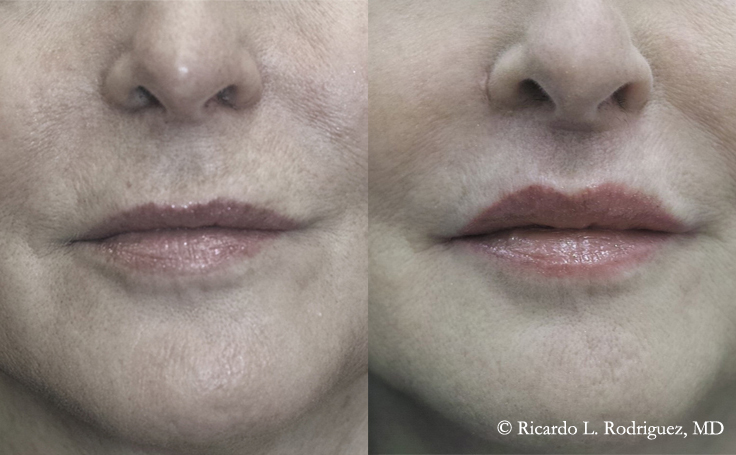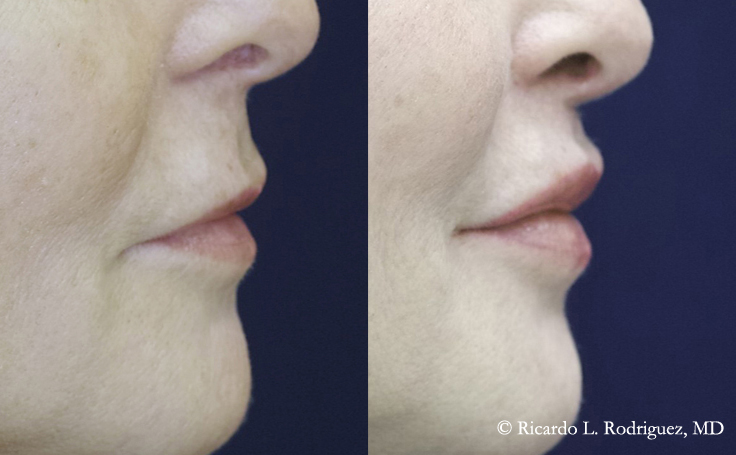 To make her mouth more youthful, Dr. Rodriguez performed a Lip Lift procedure removing several mm of skin at the base of the nose. The result left her final philtrum to vermillion border measurement equal to 1.0 cm (10 mm). The procedure was performed under local anesthesia in his AAAASF accredited Surgery Center.
Patients depicted in our Lip Lift gallery have provided their written consent to display their photos online. Every patient is unique, and surgical results may vary. Please contact us if you have any questions.
Video

Do you need a lip augmentation or a Lip Lift? How long is the space between your lips and nose?

Watch Video