Breast Lift with 250 cc moderate profile silicone implants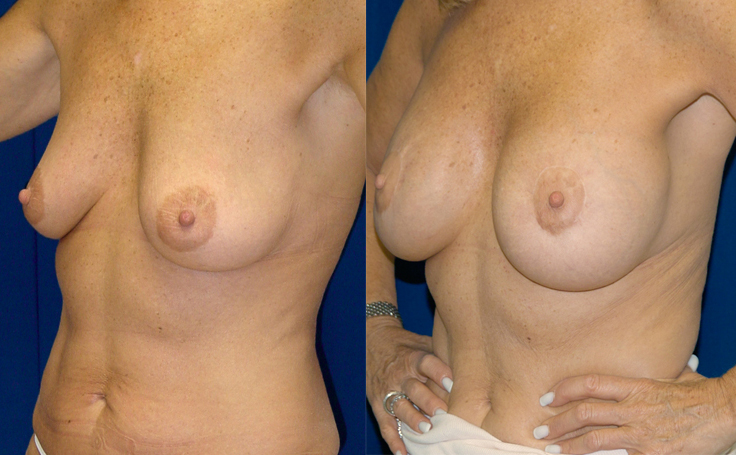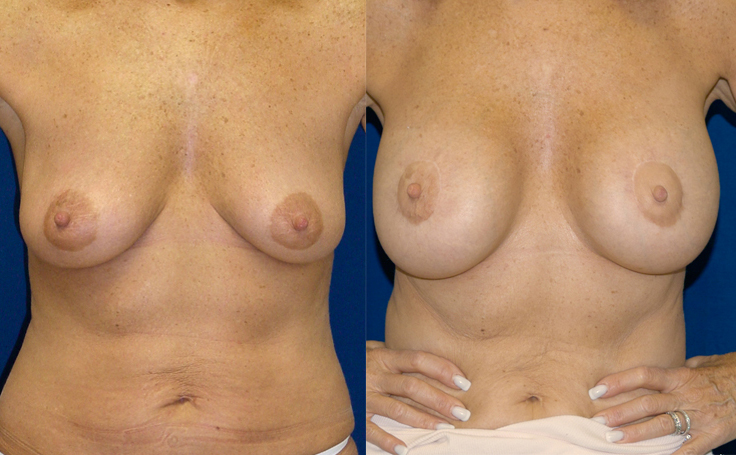 Breast Lift (mastopexy) with silicone implants using 250 cc moderate profile implants placed under the muscle.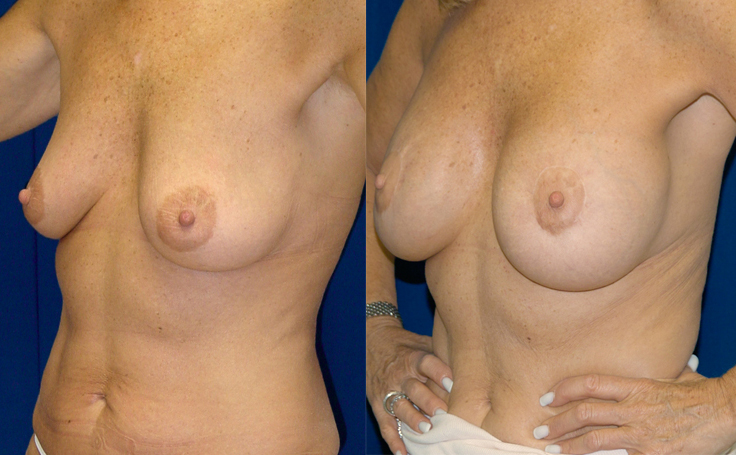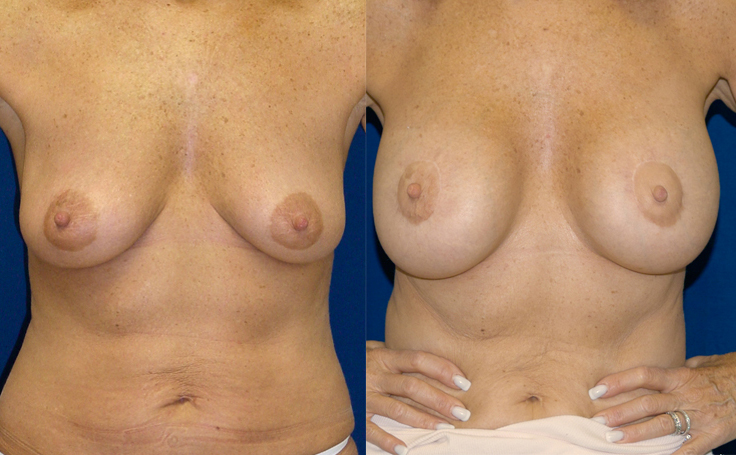 A slender 55 year old female had a breast lift with an augmentation in the same operative session. The 250 cc moderate profile implants were inserted at the top of the nipple line and healed as a hidden scar.
The procedure was performed under IV Sedation which was administered by a Board Certified Anesthesiologist.  Dr. Rodriguez's surgery center is AAAASF accredited and Medicare certified.
Patients depicted in our Breast Lift with Implants gallery have provided their written consent to display their photos online. Every patient is unique, and surgical results may vary. Please contact us if you have any questions.
Video

Dr. Rodriguez discusses the decisions you need to make when choosing breast implants.

Watch Video