Brazilian Butt Lift with 900 cc fat each butt cheek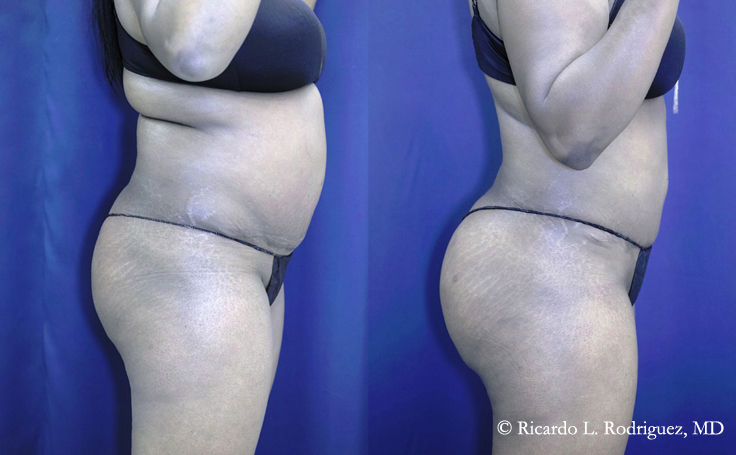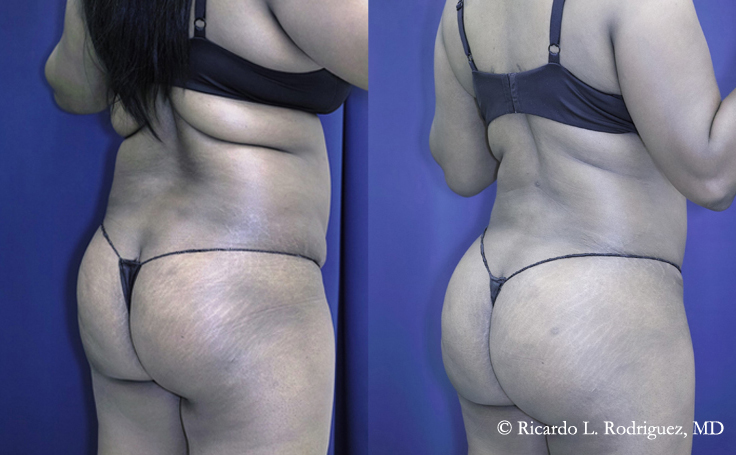 This  177 lb, 38 year old female had 900 cc of fat injected into each buttock cheek.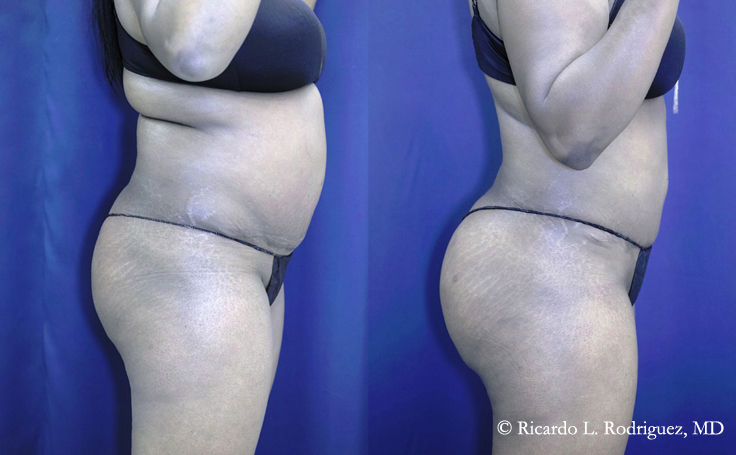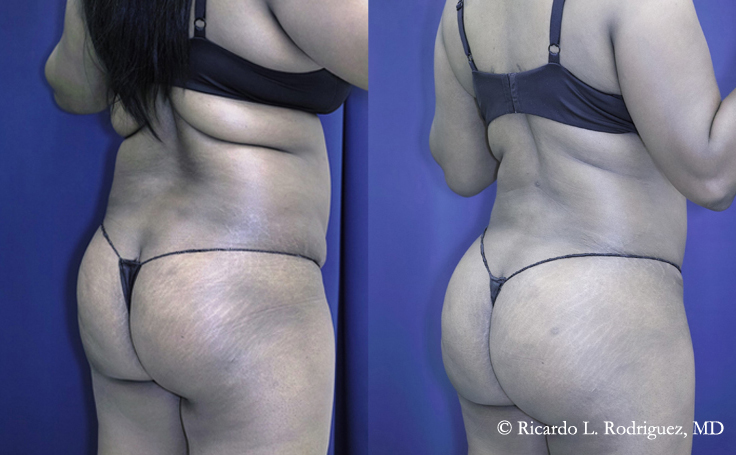 Using special fat extraction, fat processing, and fat reinfection techniques, Dr. Rodriguez performed a Brazilian Butt Lift on this 38 year old, 177 lb female. In order to re-inject 900 cc of fat into each cheek, he extracted more than twice that amount from liposuction of 3 areas of her body.  Total amount of fat extracted with liposuction to abdomen, flanks, and scapula areas was 4600 cc. 
The procedure was performed under IV sedation with a Board Certified Anesthesiologist. The procedure took approximately 7 1/2 hours and was performed in our AAAASF accredited Surgery Center by Dr. Rodriguez. He has been performing this procedure for 15 years. 
Patients depicted in our Brazilian Butt Lift gallery have provided their written consent to display their photos online. Every patient is unique, and surgical results may vary. Please contact us if you have any questions.
Video

After you have a brazilian butt lift, what will happen if you lose weight? Do you lose the fat graft? 

Watch Video