Brazilian Butt Lift with 465 cc per cheek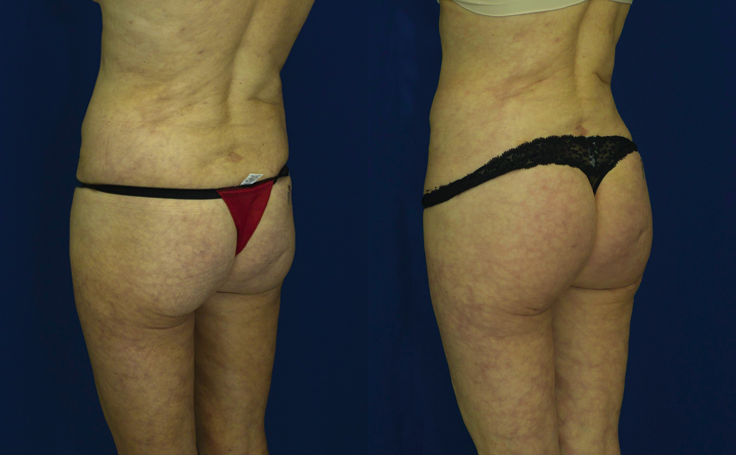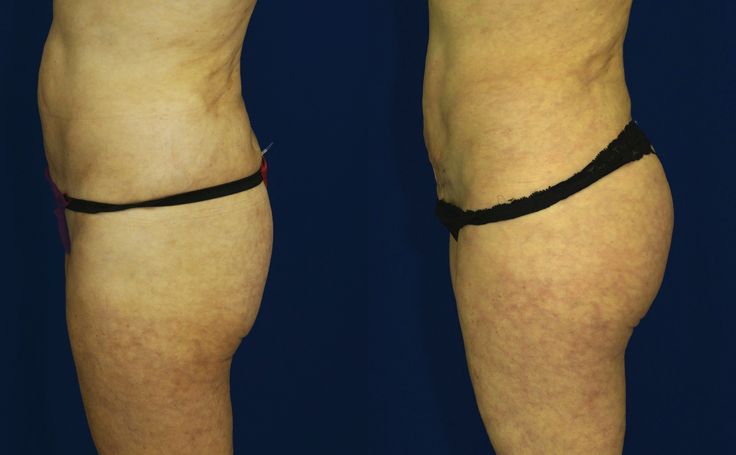 Brazilian butt lift on a 52 YO female who was only 115 pounds.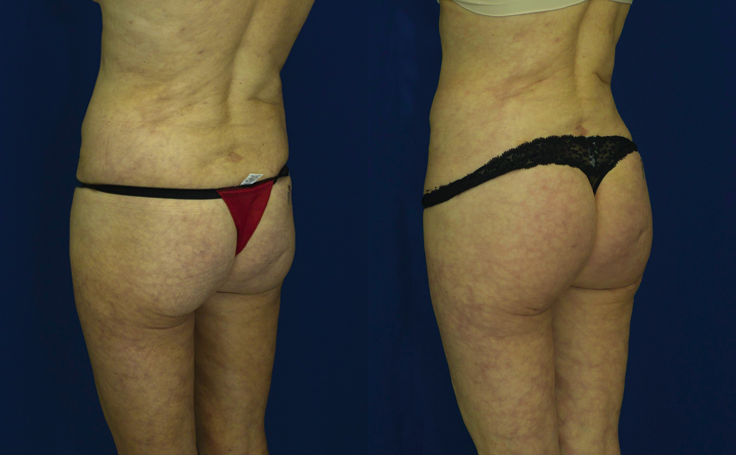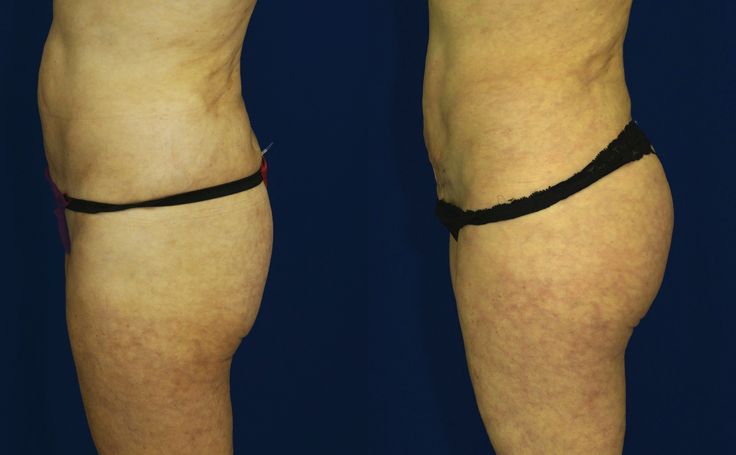 Although this woman was only 115 pounds, Dr. Rodriguez was able to find enough fat on various areas of her body to result in a prominent and perky butt.  After liposuction of flanks, abdomen, upper back and inner thighs, he processed the extracted fat. This resulted in slightly less than 1000 cc of purified and viable fat cells. This was the amount eligible for re-injection into both buttock cheeks.  In final, a total of  465 cc of purified fat was injected into each buttock cheek. 
Patients depicted in our Brazilian Butt Lift gallery have provided their written consent to display their photos online. Every patient is unique, and surgical results may vary. Please contact us if you have any questions.
Video

After you have a brazilian butt lift, what will happen if you lose weight? Do you lose the fat graft? 

Watch Video