B'more Butt Lift with 1750 cc fat extracted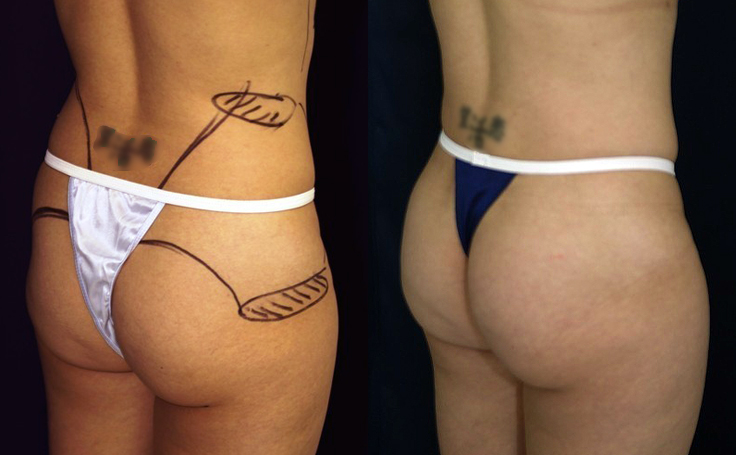 Dr. Rodriguez enhanced the curve above the buttocks by removing 1750 cc of fat tissue around the area. The procedure was performed under IV sedation in his Baltimore Surgery Center.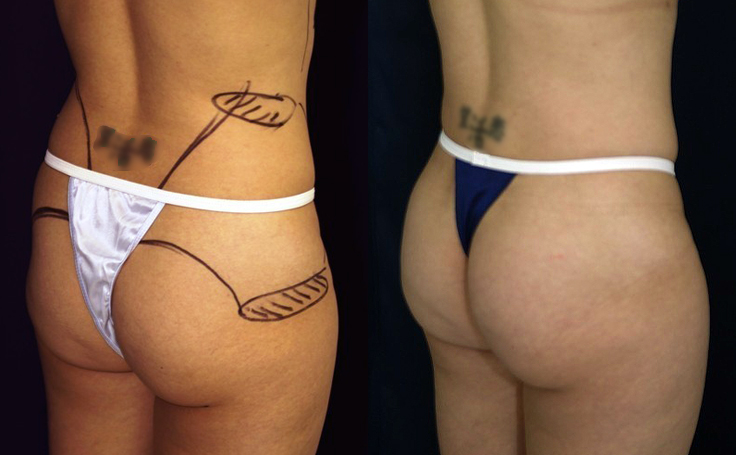 The B'more Butt Lift will enhance your body shape through body sculpting to make your waist smaller and your buttocks appear more prominent. The B'more enhances what you already have, without the use of fat injections.
This 5' tall woman weighting 125 pounds has a total of 1750 cc of adipose tissue extracted from her flanks and posterior triangle to give a more womanly figure. 
Patients depicted in our B'more Butt Lift gallery have provided their written consent to display their photos online. Every patient is unique, and surgical results may vary. Please contact us if you have any questions.
Video

Thin cannulas give the best liposuction result! 

Watch Video