Breast Reduction with vertical incision
This 24-year-old patient had a Breast Reduction with a vertical incision perfomed by Dr. Rodriguez in Baltimore, Maryland.
Gender
Female
Age
20s
Ethnicity
Afro-American
Height
5'3" - 5'5"
Weight
greater than 190 pounds
Incision Style
Vertical
Reduction Size
501 - 1000cc
Recovery Time
1-2 Weeks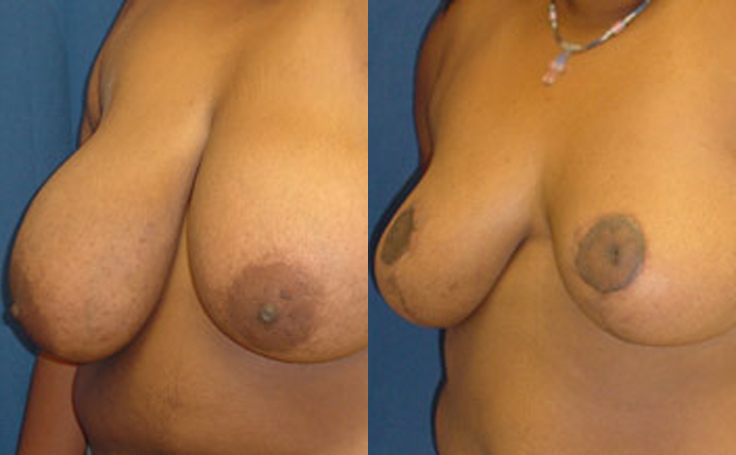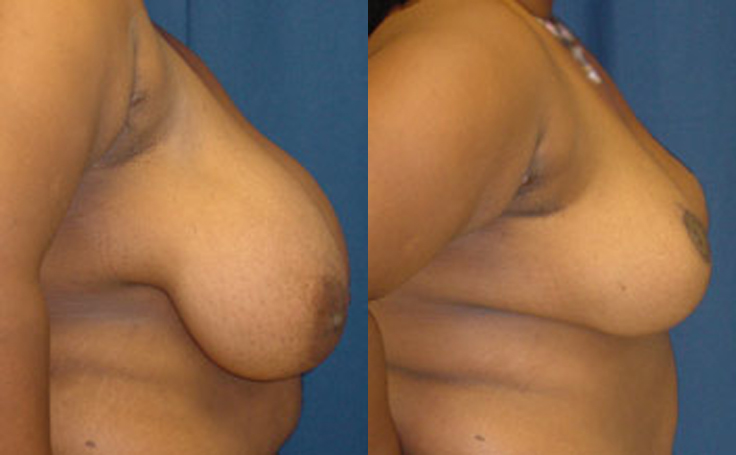 A Breast Reduction lifts and reduces the breast. The vertical incision allows for a more perky shape and minimum scarring. This patient had between 500 and 1000 grams of tissue removed from each breast. This procedure has left the patient with a smaller, more lifted shape.
« Back to Photo Gallery