Brazilian Butt Lift with 500 cc fat each butt cheek
This 5'5" female of 148 pounds had a Brazilian Butt Lift with 500 cc high density adipose fat into each buttocks cheek.
Gender
Female
Age
40s
Ethnicity
Caucasian
Height
5'5" - 5'8"
Weight
140 - 150 pounds
Implant Material
Adipose fat
Fat Injected
300 cc- 500 cc each side
Skin Tone
average
Recovery Time
2-3 Weeks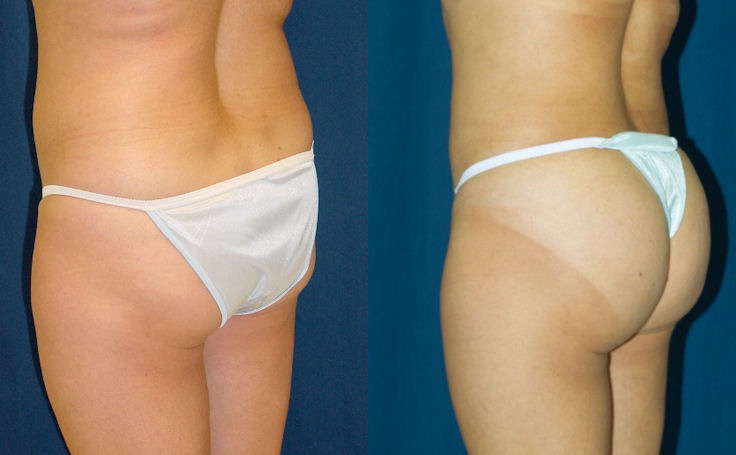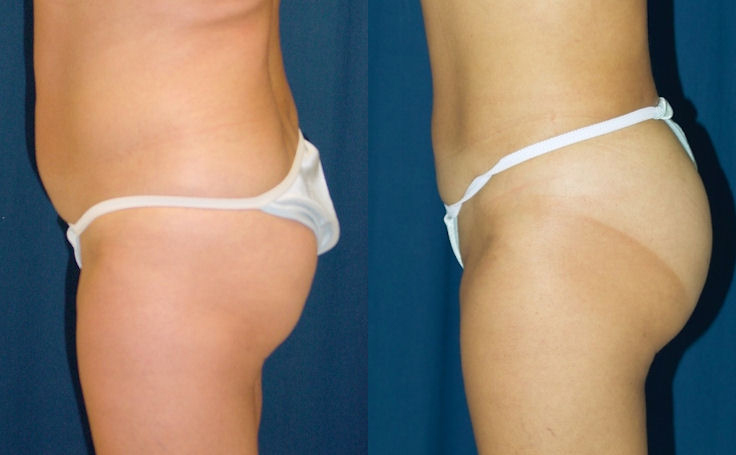 This patient felt her buttocks were too flat and wanted a more rounded appearance. Dr. Rodriguez performed a Butt Augmentation using the Brazilian Butt Lift. The procedure began with liposuction of various areas. The fat was then processed and the high density purified fat was then injected into her buttocks.
The fat is carefully processed in a special centrifuge before it is re-injected. Dr. Rodriguez is highly selective about the fat cells which qualify for fat re injection. Only 25% or less of the fat cells removed will meet his strict requirements.
The surgical result was more perky buttocks, and a more sensual buttock profile.
« Back to Photo Gallery