Brazilian Butt Lift with 500 cc fat each butt cheek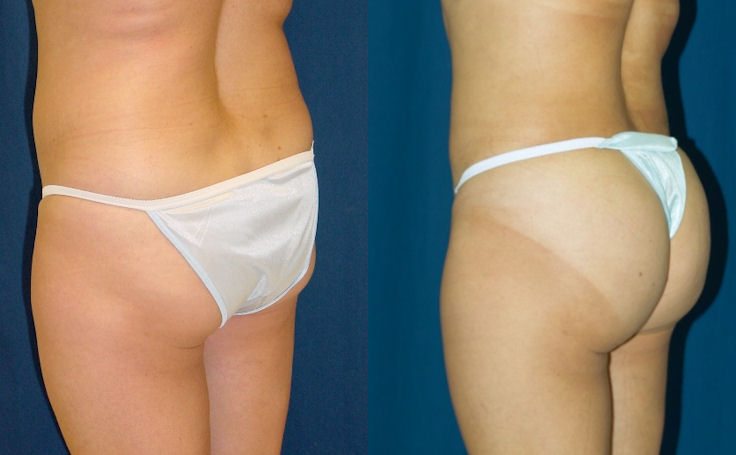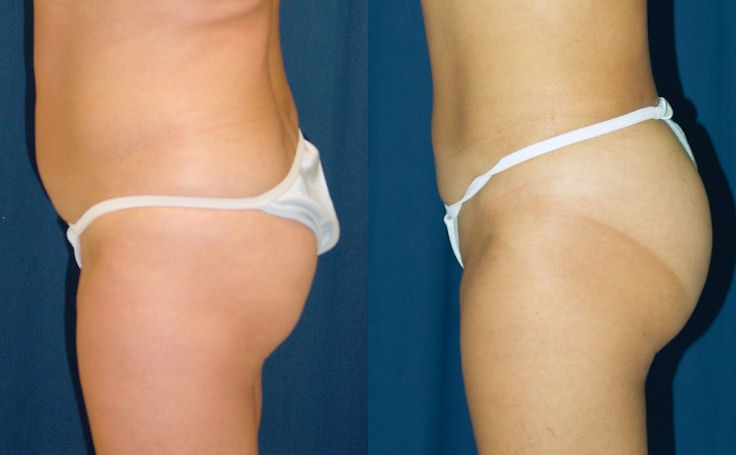 This 5 ft 5 inch female of 148 pounds had a Brazilian Butt Lift with 500 cc high density adipose fat into each buttocks cheek.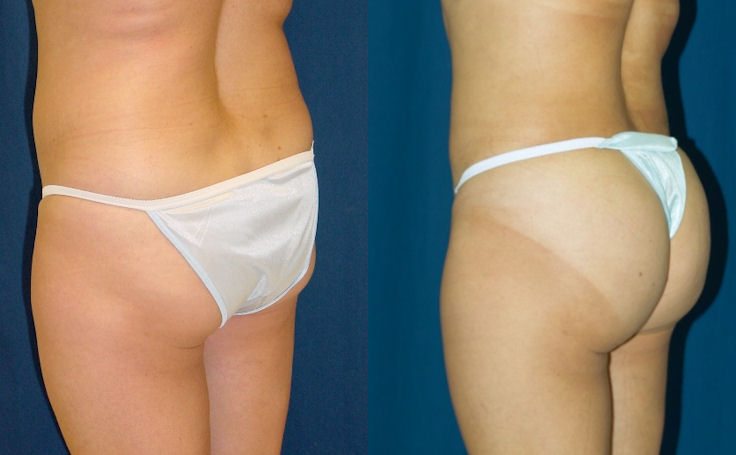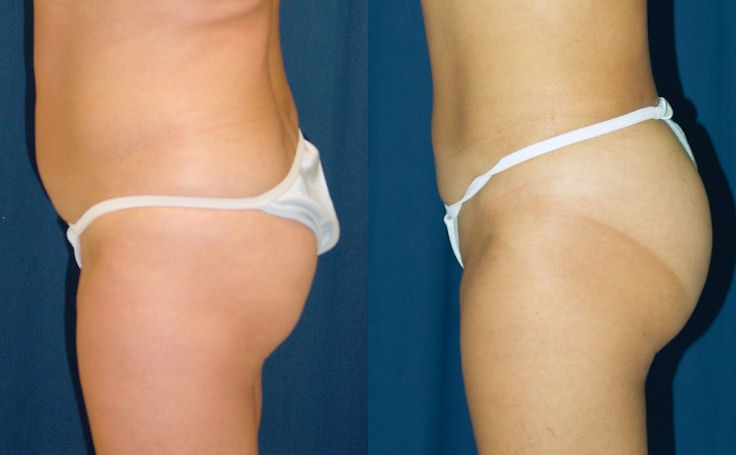 This patient felt her buttocks were  too flat and wanted a more rounded appearance. Dr. Rodriguez performed a Butt Augmentation using the Brazilian Butt Lift.  The procedure began with liposuction of various areas to include abdomen, flanks, and inner thighs. The fat was then processed and the high density purified fat was then injected into her buttocks. He injected 500 cc of purified fat into each buttock cheek.
The fat is carefully processed in a special centrifuge before it is re-injected. Dr. Rodriguez is highly selective about the fat cells which qualify for fat re injection. Only 25%  of the fat cells removed will meet his strict requirements. The final surgical result was more perky buttocks, and a more sensual buttock profile.
If you are still shopping for a Plastic Surgeon, be sure to read about the 6 Essential questions to ask your Plastic Surgeon before your Brazilian Butt Lift Procedure.
Contact Us by email or phone 410-494-8100 to make an appointment in our Baltimore office or find out about special promotions. Dr. Rodriguez will help you decide if a Brazilian Butt Lift is right for you! To see more Before and After patients with various amounts of fat injected into each cheek, go back to the Before and After Photo Gallery.
Patients depicted in our Brazilian Butt Lift gallery have provided their written consent to display their photos online. Every patient is unique, and surgical results may vary. Please contact us if you have any questions.
Video

After you have a brazilian butt lift, what will happen if you lose weight? Do you lose the fat graft? 

Watch Video