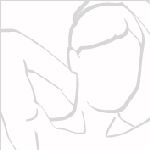 Since the advent of thread lifts over the last couple of years, I keep hearing from patients wanting to know if they need a thread lift or a Facelift. A few years ago the question used to be whether they needed a laser treatment or a facelift.
The answer to either question is: It depends on what your goal is.
The main element in most people's lives today is time. We are a very privileged society in that we can enjoy many things that other societies only dream of. But there is a price to pay, and that is our time. Thus, most people want a change in their appearance, but do not have a lot of time to spare.
The main characteristic of a plastic surgeon is perfectionism. Plastic surgeons by training and temperament are always trying to get the best possible result. But the most dramatic and long-lasting results also take time to recover. Thus, most surgeons want to give patients the "best result", but this takes time to recover.
To reconcile the patient's wishes and the surgeon's best intentions, there has to be a good understanding between the two as to what the most important goal is. If you are sure that you want a subtle effect with minimal downtime and more affordability, thread lifts are the answer. The downside is that the result may not be long lasting. If you are sure you want a marked result that lasts for a long time and are willing to spend some weeks of downtime, then a facelift is the answer. Despite the initial promise, lasers have waned in popularity because in some cases there may be prolonged redness, and the result addresses only the texture of the skin, not the structure of the face. Thread lifts and Facelifts both address the structure of the face.
Problems arise when the patient wants little downtime, a long lasting result, and a "good deal". In such cases, it is important for the surgeon to help the patient understand what his/her main priorities are. Is time the main priority? Then Thread lifts repeated over time may be the answer. Is money the main consideration? Then the patient may want to focus efforts on the part of his/her face where the impact will be most noticeable.
Whatever your choice is, remember, it is really important to let the plastic surgeon know as much as you can about your hopes and goals. In order for your plastic surgeon to tell you whether a facelift or thread lift is right for you, you must communicate your priorities. Do not assume your plastic surgeon can read your mind. If something doesn't sound exactly right for you, ask more questions.
Your best chance at a successful result from a Thread lift or Facelift comes from knowing what you want, and being able to communicate that to your plastic surgeon.