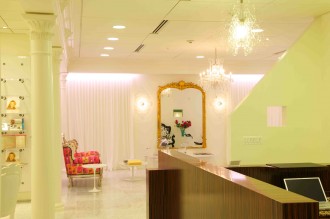 Wednesday is 'consult day' for me. I'm not doing surgery. I am seeing follow ups, pre-ops, as well as prospective cosmetic surgery patients. If you are a new patient, it is not unusual to think that you are going to see an expert who will recommend the perfect surgical plan. But can he? Yes, but only if he understands what you want!
Notice I didn't mention a need, or a problem to be taken care of, only your want. A need, or a problem, is something that exists independent of you, and can be observed by a Doctor. In that sense, you go to a Doctor, who will examine you and determine what your need or disease is, because you sure as heck don't know why you are feeling sick. The Doctor will identify the problem, then propose a solution. A want is different. Only you know what you want. The doctor can't guess it.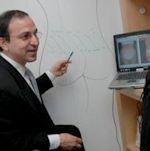 With body contouring, you must be very specific about the details. Do you want to keep your curves, or do you want the most slender profile possible? Do you want a smaller butt or a shapelier butt? What bothers you about your stomach area? Do you want tighter skin or more interested in a more lean profile? With breasts, do you want more cleavage or upper pole fullness? Different cultures and ethnicities view beauty with different eyes. Do not assume your doctor will know what you want. BE SPECIFIC.
Here are some hints to help you get the most out your consult with a Plastic Surgeon:
Spend some time in front of the mirror fine tuning exactly what it is you want. You already have a vague idea of the area you want changed, just get very specific about it. Doctors thrive on details, and the more he knows the better he will be able to address your goals.
Bring pictures of what you would like as a result. Some Doctors get a little uneasy because they think you want exactly what's in the picture, but you can easily clarify that the picture is only a goal you are aiming at. This can be a very good starting point of discussion because the Doctor can then tell you what he can or cannot do to reach that goal, or even suggest a different solution that might be more appropriate to your body.
Set time apart for your consult and allow time for delays. Our profession has an element of unpredictability. Maybe a patient before you took more time than was allowed, and the rest of the day has not caught up. In my experience, the best day for consults is on a day the Doctor is only seeing patients. I now devote one day a week to exclusively seeing consults. It eliminates the unpredictability of my appointments following the Operating Room schedule.   The best time  for consults is either at the beginning of the schedule (morning or just after lunch), before things can get backed up, or at the end of the schedule, where there are no patients after you and the Doctor feels less rushed.
Be sure to have all your questions answered before you leave. It is an indication of the level of service you will get from the Doctor if you can't get your questions answered.
Be sure the surgeon is Board Certified by the American Board of Plastic Surgery and that they are a member in good standing of the American Society of Plastic Surgeons. The ASPS is a great resource. Check it online before you go see the Doctor.
Ask the surgeon how many procedures of your type he has performed. Make sure you are comfortable with his level of experience.