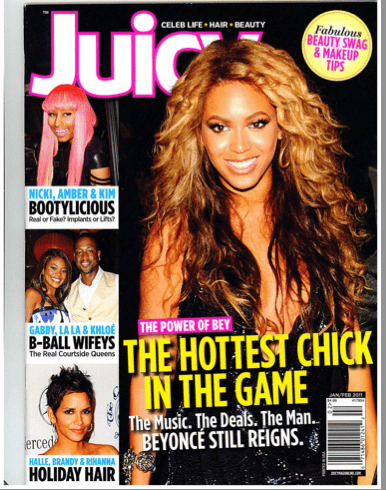 As if you didn't know it already–big, prominent, perky butts are in! The February issue of Juicy Magazine featured a story on Brazilian butt lifts. Our own Dr. Rodriguez was interviewed for the story and is quoted with a pink shout out next to Kim Kardashian!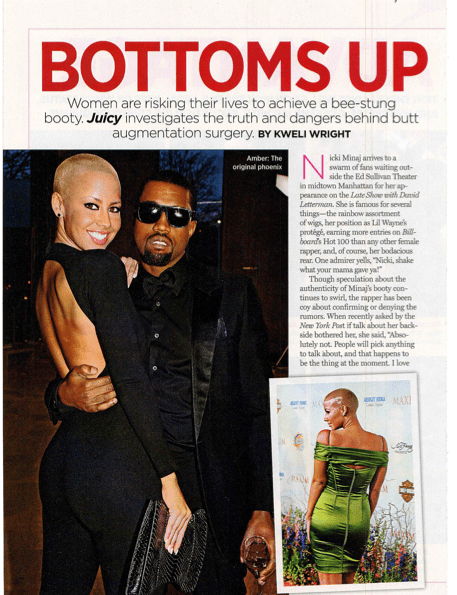 Dr. Rodriguez specializes in the Brazilian butt lift, a type of butt augmentation that uses your own fat to enhance your buttocks.
The article does a good job of explaining what the procedure is and why Dr. Ricardo L. Rodriguez loves performing the procedure. Dr. Rodriguez believes that using your own fat for buttock enhancement is far superior to using butt implants. Butt implants carry risks of complications and rupturing.
Additionally, the Brazilian butt lift procedure involves a complete resculpting of the body with the goal of achieving a perfect waist, butt, hip ratio. Fat is first carefully extracted from several areas of the body, processed using special techniques, and then carefully reinjected into the buttocks.
In the article, Dr. Rodriguez is clear to point out that the Brazilian butt lift is not a quick and easy procedure, and "if somebody (a surgeon) is telling you they can perform this surgery in two or three hours they are taking short cuts."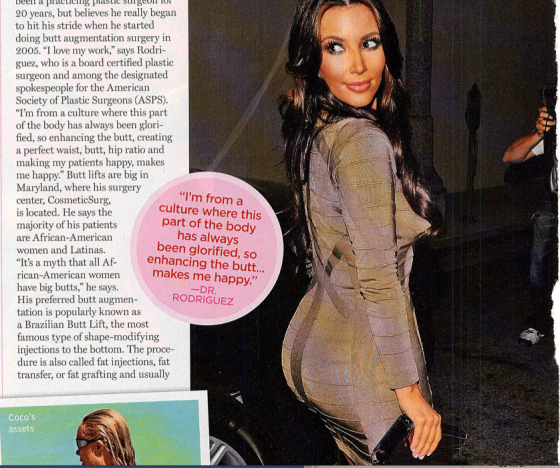 Dr. Rodriguez injects the purified fat very slowly into the buttocks at various depths to ensure that the fat grafting will take. This is the only way to ensure that the fat cells remain viable and get adequate blood supply to produce a prominent buttocks that will give a long lasting result. Our office gets many calls from patients who have had 'quick procedures' done with other surgeons, only to see their new enhanced buttock diminish in size after a year.
The Juicy article also rightly points out the dangers involved with silicone injections into the buttocks. Dr. Rodriguez is firmly against the use of silicone or hydrogel injections into the buttocks. Many distraught patients come to Dr. Rodriguez for help after having the misfortune of buying into these injections. Unfortunately they are marketed with the promise to plump up the buttocks for a cheap cost. Not! Please be sure to read Dr. Rodriguez's cautionary advice from his 2007 blog post advice against buttock hydrogel injections.