High Density Fat Injections to Face
Dr. Rodriguez performed high density fat injections, also known as Fat Transfer, in order to give her face a youthful appearance.
Gender
Female
Age
40s
Ethnicity
Caucasian
Implant Material
Adipose fat
Recovery Time
1-2 Weeks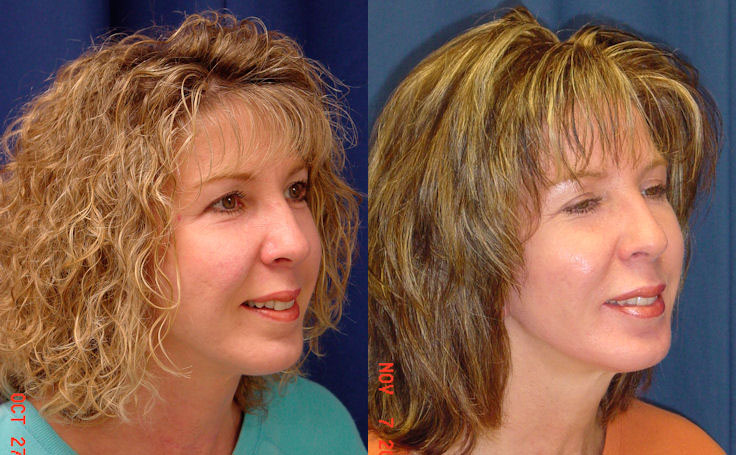 Dr. Ricardo Rodriguez performed a Fat Transfer to the face for this woman in her 40's. Notice how the fat injections gave her face a youthful, healthy glow. The procedure was performed in Baltimore, Maryland. It can be performed under Local or IV anesthesia .
While Laser Resurfacing technologies destroy tissue (which the body repairs), fat injections, or fat grafting, builds up and regenerates tissues. Read more about the benefits of regenerative fat grafting in Dr. Rodriguez's blog post, Laser Resurfacing vs. Regenerative Fat Grafting.
« Back to Photo Gallery